Castleford Tigers outside-backs fighting for contracts says Derrell Olpherts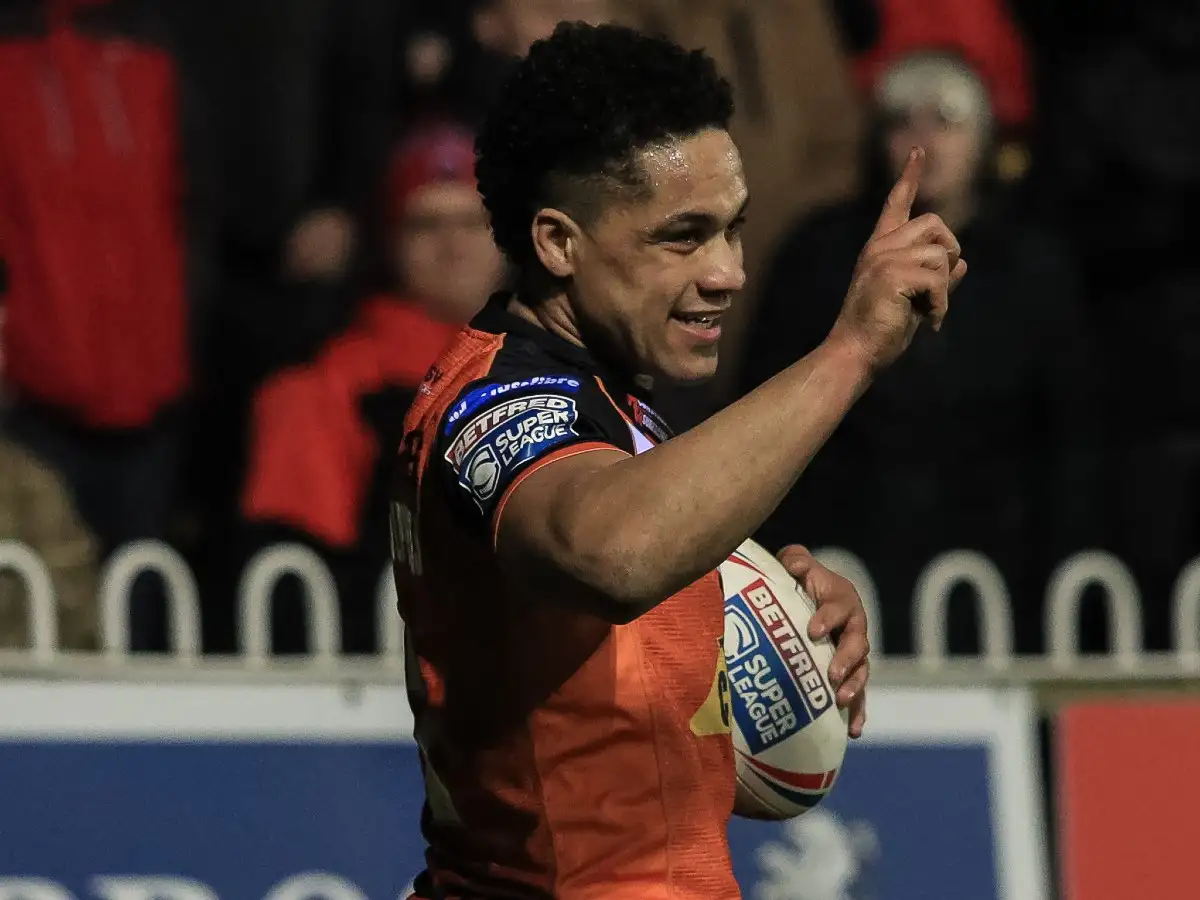 Derrell Olpherts believes the outside-backs at Castleford Tigers are fighting for contacts for the 2023 season as well as positions within the team.
Olpherts, 30, is one of several names off-contact at the end of the current Super League campaign.
Lee Radford is spoilt for choice when it comes to selecting his outside-backs at the Mend-A-Hose Jungle. Youngster Jason Qareqare has impressed so far this season and signed a new two-year deal with the club earlier in April.
Bureta Faraimo, who has made five league appearances so far this season, has a year remaining on his contract. Castleford also have second and third-year options for Mahe Fonua to remain at the club.
Greg Eden, James Clare and Sosaia Feki are without contracts for the 2023 campaign alongside Olpherts. However, the winger believes that the competition is pushing his team-mates to play at their very best, while also fighting for extended contracts.
Derrell Olpherts on Castleford Tigers contract talk
Speaking about the club's competition for positions, Olpherts said: "I think it drives us all. There's quite a lot of us off contract next year, me being one of them, so we're fighting for positions and a new contract as well as we want to stay at Castleford next year.
"We're fighting for positions and some of us are fighting for a contract at the same time."
On his future, he continued: "It's not set in stone. I want to be here, but if I'm not who knows what the future holds for me.
"I'm not too worried about it; what will happen will happen. That's how I see it.
"I just need to keep doing my job which is playing for Castleford week in, week out.
"I need to make sure that I keep turning up and doing the little things at training, my extras, my diet and little things like that in making sure I'm right to do everything I can for the team."
PODCAST: James Graham on World Cup, Saints farewell and life after league
PLAY: Our free Fantasy Rugby League competition is back for 2022