Toulouse confirm 11 player retentions for 2020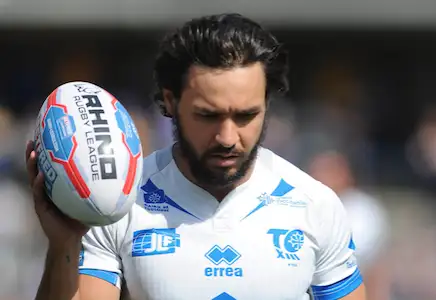 Toulouse have confirmed 11 players that will stay at the club in 2020, including star man Mark Kheirallah, captain Constantine Mika and Junior Vaivai.
The French club suffered a surprise home defeat to Featherstone in the play-offs to end their season, after finishing second in the Championship.
A move to Stade Toulousain next season is likely to provide a sizeable boost to the club and its Super League aspirations.
As well as Kheirallah, Mika and Vaivai, the club have confirmed that France international William Barthau, Ilias Bergal, Clement Boyer, Jordan Dezaria and Stanislas Robin have committed for next season.
English forward Joe Bretherton and Australians James Bell and Johnathon Ford complete the list.
New signings are also imminent, with Toulouse already having announced the signing of Harrison Hansen from Widnes.
They are due to report for pre-season on November 4 for what will be their fourth season in the second tier.