Joe Wardle on: Huddersfield's play-off ambitions, reaching a final & Ian Watson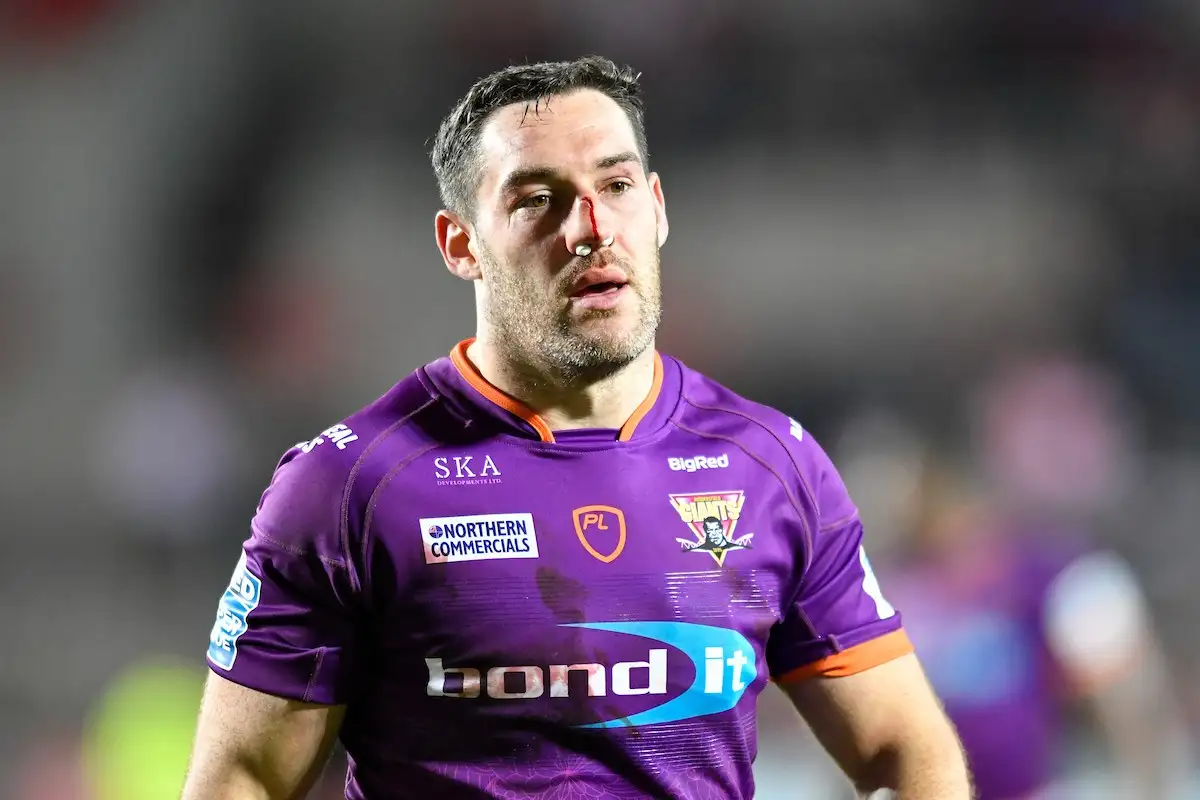 Joe Wardle wants to reach a final with Huddersfield and says anything less than a play-off spot this year wouldn't be good enough.
The Giants fell short of making the play-offs last season as they finished seventh, four points behind sixth-placed Hull.
But there has been a lot of change at the John Smith's Stadium over the off-season, with Ian Watson taking over the coaching reins as well as nine new players coming in to the club.
Scotland international Wardle wants to be in the play-off mix with the new-look Giants come the end of the season.
He said: "We need to step our game up from last year. We started well last year but went downhill after COVID struck.
"As a club we've got to evaluate where we need to go and what areas we need to improve but if we get to a final I think thats definitely a goal, whether its Challenge Cup or Grand Final.
"We don't want to be battling in that bottom area anymore, we need to be striving to be in the play-offs and thats where this club needs to be and where it deserves to be, especially with the squad we've got now and the players we've brought in.
"For me personally, anything less than being in a play-off position is not good enough."
Watson has taken over as head coach of Huddersfield on three-year deal, and Wardle has been singing his praises.
The 29-year-old said: "He's been very good to be honest. He has come in and put some high standards into us which we have probably been lacking a bit over the last couple of years.
"I think a lot of us, especially us older lot, have been slacking a little bit (in the past). We've probably not been learning more in the game but more about the standards of where we want to be at.
"He has pretty much come in, told us 'this is whats happening' and 'we're doing this' and if you aren't then you are out so it has been a big kick up the backside but we've needed it so we are looking good."
READ: Jake Wardle on: Huddersfield's new era, competition for places & the World Cup
Wardle believes the strength in depth at Huddersfield this season can help drive the Giants forward in Super League.
He added: "It has been good overall recruitment from the club. Its not just been in certain areas, we've had a lot of young blokes to older blokes coming in so its pretty good.
"Everyone is pushing each other to higher standards as well and there are a lot of competition for places so I think at the moment there are like four back-rowers who could be starting so we are all giving it a good go."
The free-to-play Fantasy Rugby League 2021 is live! To access the game and start playing, visit https://fantasy.loverugbyleague.com
Rugby League Nostalgia is here! Get involved with Love Rugby League's new group on Facebook to share all your rugby league nostalgia and celebrate the rich heritage of our sport.