For a bit of fun, we've decided to take a look at how a combined Celtic nations XIII would look if they were to play England.
We caught up with Sky Sports pundit Barrie McDermott last week, who said he would like to see a combined Celtic nations team take on England. 
McDermott, who won 30 caps in total for Great Britain and Ireland, would love to see a combined Celtic XIII take on England rather than continue with the All Stars concept in a bid to grow the game in Ireland, Scotland and Wales.
"Although the All Stars was a nice novelty game, I want to see a Celtic team," McDermott told Love Rugby League. "I want to see a team where you can get the home nations involved.
"If you are saying that Ireland, Scotland or Wales aren't strong enough to take on England on their own and that's your outlook on it, then combine it and get a Celtic team together."
READ: Barrie McDermott would like to see combined Celtic nations team face England
For a bit of fun, we've created a XIII of what a combined Celtic nations team could look like…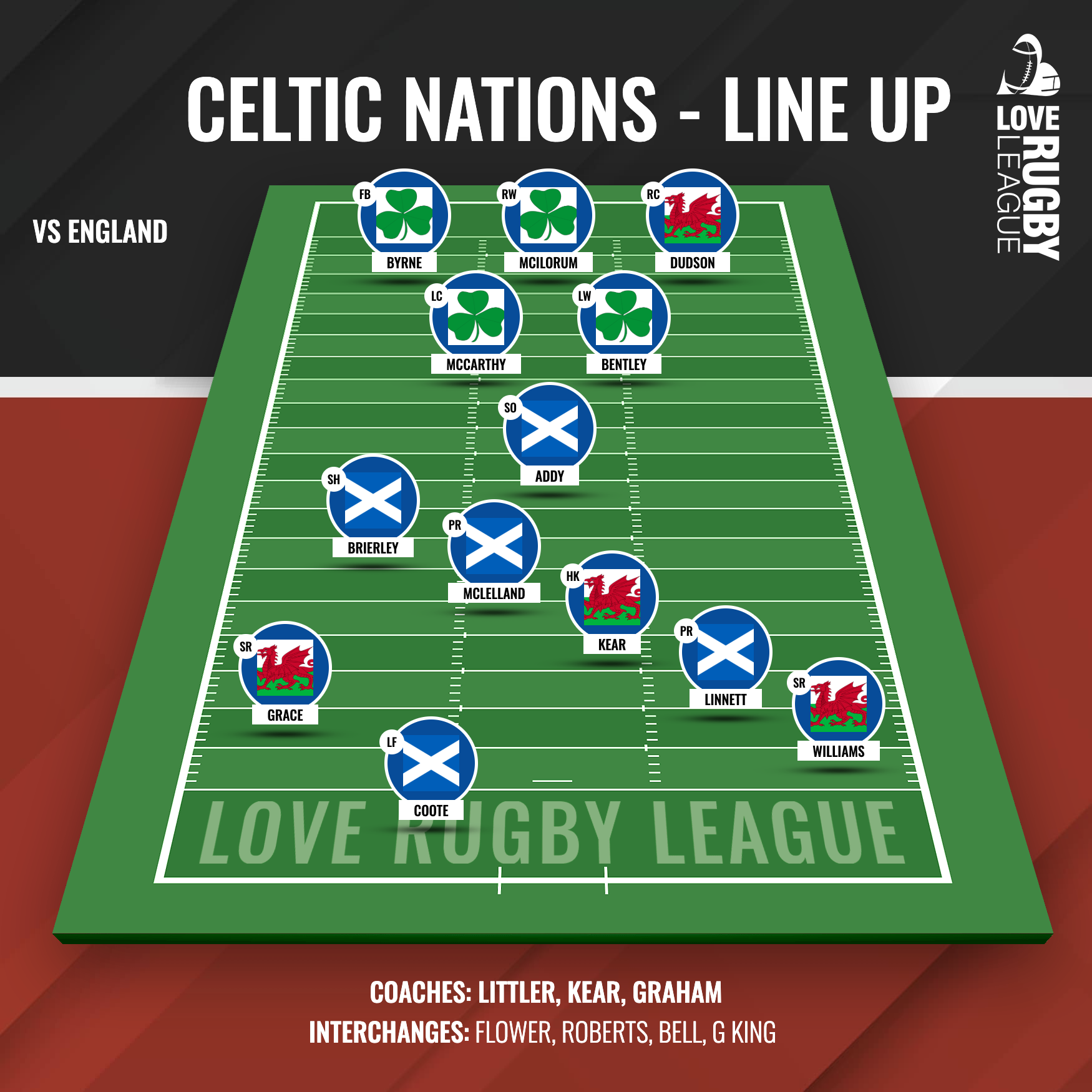 Our combined Celtic nations XIII: Lachlan Coote (Scotland); Rhys Williams (Wales), Kane Linnett (Scotland), Elliot Kear (Wales), Regan Grace (Wales); Callum McLelland (Scotland, Ryan Brierley (Scotland); Liam Byrne (Ireland), Micky McIlorum (Ireland), Gil Dudson (Wales), Tyrone McCarthy (Ireland), James Bentley (Ireland), Danny Addy (Scotland). Interchanges: Ben Flower (Wales), Ollie Roberts (Ireland), James Bell (Scotland), George King (Ireland).
We've included six Scotland players, six Ireland players and five Wales players in our line-up that could take on England in a hypothetical international match.
The squad boasts an array of talent, which would be headlined by the likes of Scotland's Lachlan Coote, Wales' Regan Grace and Ireland's Micky McIlorum.
---
More on site
Dissecting Shane Richardson's plan for British Rugby League
Barrie McDermott would like to see combined Celtic nations team face England
A French Revolution – 5 things French RL needs to achieve before 2025