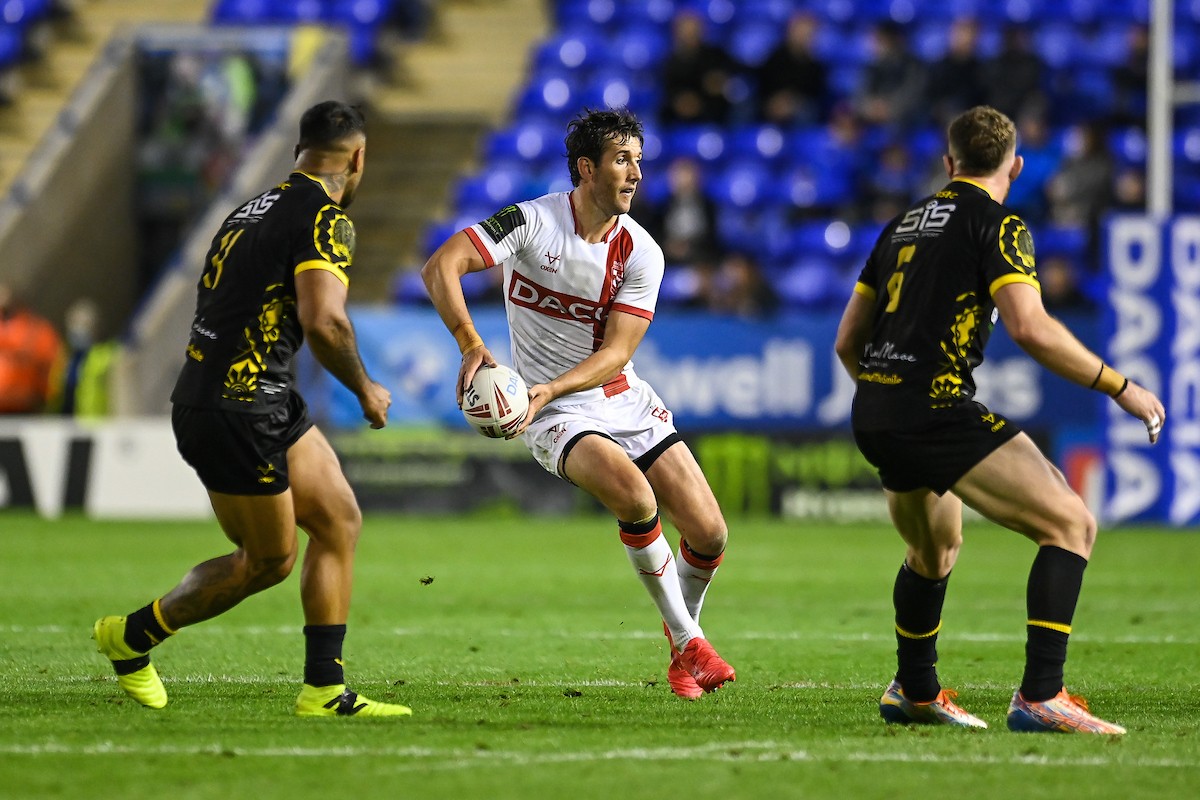 Sky Sports pundit Barrie McDermott says he would like to see a combined Celtic nations team take on England.
Shaun Wane took charge of his first game as England coach last month as they fell to a 26-24 defeat against the Combined Nations All Stars in Warrington.
The All Stars are a team comprising of Super League's best players from other nations such as Australia and New Zealand.
But McDermott, who won 30 caps in total for Great Britain and Ireland, would love to see a combined Celtic XIII take on England rather than continue with the All Stars concept in a bid to grow the game in Ireland, Scotland and Wales.
"Although the All Stars was a nice novelty game, I want to see a Celtic team," McDermott told Love Rugby League. "I want to see a team where you can get the home nations involved.
"If you are saying that Ireland, Scotland or Wales aren't strong enough to take on England on their own and that's your outlook on it, then combine it and get a Celtic team together."
READ: World Cup to go ahead as planned this year
McDermott, who played for Ireland at World Cup in 2000, says he would like to see regular games between tier one and tier two nations.
"It would be great to get some of the tier two nations playing on a regular basis but the stronger we are with the tier one teams, the more support we can give the tier two teams," McDermott added.
"It is not just about playing two or three times a year as an international side, it is about the development that is done in those key areas.
MY SET OF SIX: with Barrie McDermott featuring Odsal & his wish for future of rugby league
"I'm really excited to see the World Cup and see teams like Jamaica and Ireland give it a good go. What a game that will be – two nations that absolutely love a party and a sing song. I'll be at Headingley and I'll be sampling that atmosphere."
The World Cup will get underway at St James' Park in Newcastle on October 23, when hosts England face Samoa.