France announce 34-man training squad for World Cup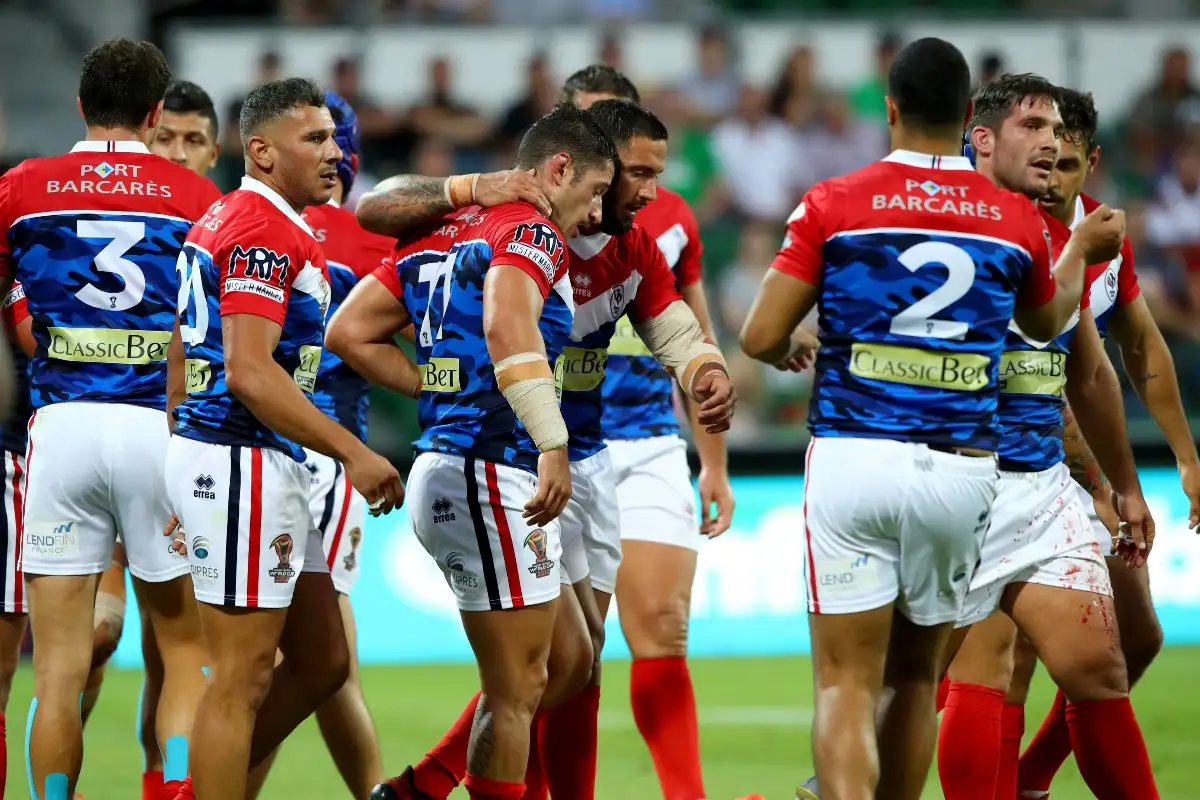 France coach Laurent Frayssinous has named a 34-man training squad as they ramp up preparations for the 2021 World Cup.
The squad will get together in Bordeaux on May 2/3, for a first gathering since Frayssinous replaced Aurelien Cologni in charge of the national team.
Although 21 players come from Catalans and Toulouse, there are 10 different clubs represented in total – including four Elite Championship French clubs, two other Super League clubs and two other Championship clubs.
Frayssinous said: "The preparation for the World Cup has started with this first gathering and can't wait to meet the boys again
"This group is composed of 30 players and 4 "guest" players (Gambaro, Le Cam, Franco, Rouge). I wanted to see some players who have grown in the Elite competition alongside those in professional structures.
"This list is not closed and I know from experience that between April and October a lot can change with the potential entry of new players.
"I will therefore be attentive to the performance of each during the finals of the elite championship as well as regular season games for players playing in Super League and Championship."
Squad: Lucas Albert, Vincent Albert, Bastien Escamilla, Georgy Gambaro (all Carcassonne), Bastien Ader, Ilias Bergal, Remi Casty, Mathieu Jussaume, Mark Kheirallah, Anthony Marion, Eloi Pelissier, Maxime Puech, Justin Sangare (all Toulouse), Lambert Belmas, Justin Bousquet, Alrix Da Costa, Jordan Dezaria, Ben Garcia, Mickael Goudemand, Benjamin Jullien, Matthieu Laguerre, Corentin Le Cam, Arthur Mourge, Paul Seguier, Fouad Yaha (all Catalans), Morgan Escare (Salford), Theo Fages (St Helens), Romain Franco, Ugo Perez, Cesar Rouge (all St Esteve), Tony Gigot (Avignon), Gavin Marguerite (Villeneuve), Romain Navarrete (London B), Gadwin Springer (Halifax)