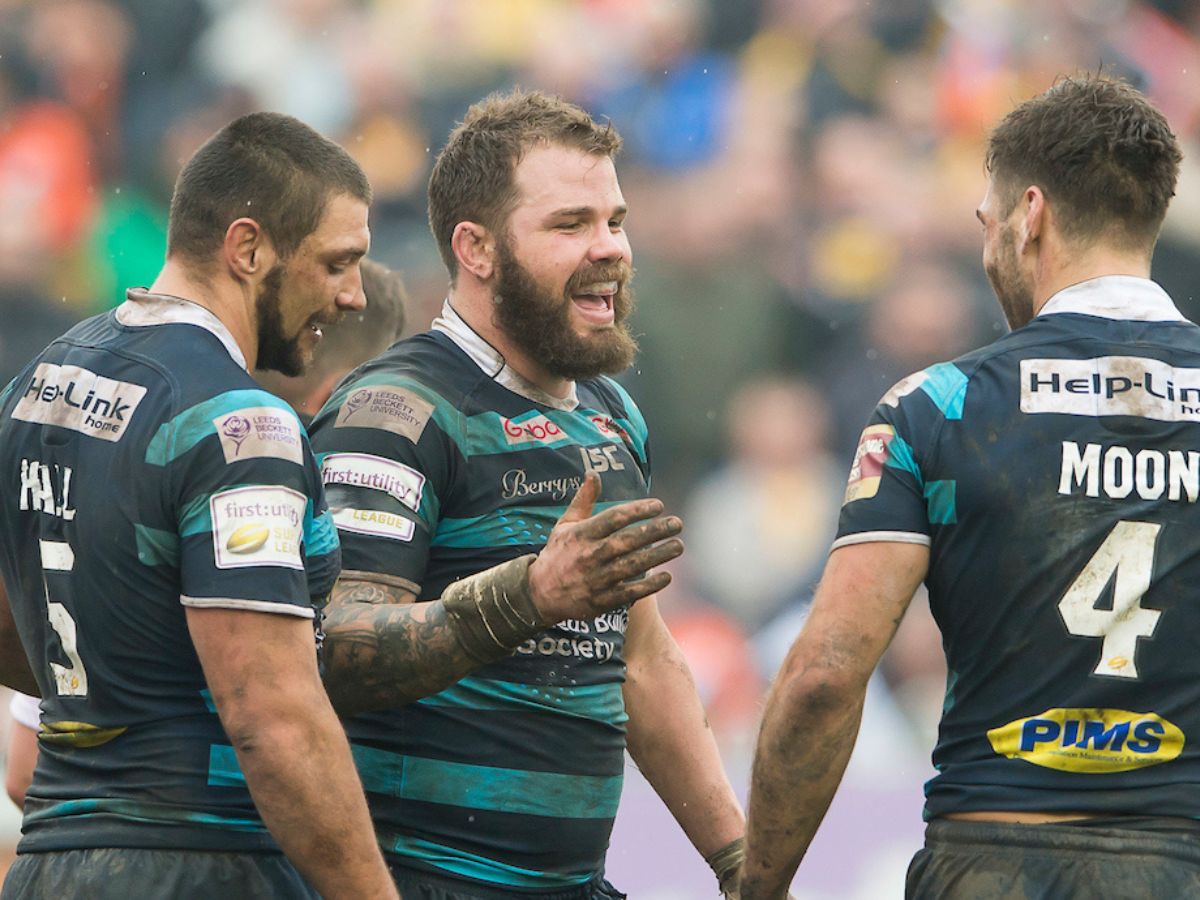 Adam Cuthbertson has revealed how he almost told Leeds they were playing the wrong way during their stunning treble season of 2015.
The Australian forward was a new arrival from Newcastle Knights that year, having been part of a Grand Final-winning squad at Manly before spells at Cronulla and St George Illawarra.
He went on to win two Grand Finals with the Rhinos in 2015 and 2017, but speaking exclusively to Love Rugby League, Cuthbertson has revealed how he almost rocked the boat straight away.
"When I came over I landed in Leeds knowing the history and knowing the big names (Jamie) Peacock and (Kevin) Sinfield, and was in awe of them, how they spoke and how they led," he said.
"It wasn't long before they became good mates and you can learn from them in a positive manner.
"I remember landing and catching up with Mac (head coach Brian McDermott) for a coffee on Kirkstall Road. I thought 'flipping hell who is this tall giant?'
"So I went to training that first week and something excited me. The systems were completely different to what I had learned under Wayne (Bennett)."
Cuthbertson thought Leeds had got it wrong
Cuthbertson admits he was convinced Leeds had it wrong, and almost spoke up to correct what they were doing in the training ground.
"It took me a week of thinking 'do I say something?'," he explains on the latest Love Rugby League Podcast.
"Then we had a golden decade presentation on the last 10 years of success just as I was thinking of bringing up my philosophy of defence or attack.
"I just had this moment when I said 'you're an idiot, you're a d***head, you need to buy-in to what they are doing."
RHINOS: Seeing Leeds near relegation excites people: But there was never a doubt
Every player bought into McDermott's philosophy
Cuthbertson believes the way Leeds played that year was different, and a huge reason for them sweeping the board, winning the Challenge Cup, League Leaders' Shield and Grand Final.
"It was exciting and challenging once I bought in," he added. "A lot of teams are very copy and paste but to hear the way Mac wanted to approach games was really exciting and gave me a kickstart to my career.
"2015 was such a great year with complete buy-in and it made it a really easy process. I have taken away a lot from that year.
"It was a big eye-opener on leadership and the power of unity and buy-in. Without that then we would never have lifted the three trophies."
PODCAST: Adam Cuthbertson on time at Leeds, Rhinos' resurgence & Wayne Bennett's influence
FOLLOW: Keep up with all the latest on the Love Rugby League mobile app and podcast