Jy Hitchcox remembers bone disease worry, NRL debut & Toulouse promotion
Leigh winger Jy Hitchcox is our latest guest on My Set of Six, where he talks to us about his fond memories of making his NRL debut and gaining promotion with Toulouse.
We're asking you, the fans, plus players, coaches and other rugby league personalities to give us their answers to our set of six questions.
This week, Leigh's Australian winger Jy Hitchcox answered our six questions…
Favourite away ground?
I have a few favourite away grounds. The Dragons' WIN Stadium was always great, situated right on the water. I love the old suburban grounds with hills… it brings back memories as a kid watching footy with a blanket on the hill. A lot of the kids used to rip off beer cartons and slide down the hills during half-time! It was always a great vibe. Newtown Jets' Leichhardt Oval was a home ground but they just had great vibes for players and spectators.
Favourite player?
It's hard to go past Andrew Johns. Everyone wanted to be him. He could change the game on a dime, and win when it seemed impossible. Also, I loved watching rocket Rod Silva in his bulldogs days. His kick returns were second to none and he beat defenders for fun.
Favourite memory?
Obviously my NRL debut was a great memory. I set a goal at around eight years of age to play in the NRL. As a skinny kid from Byron Bay, I was often told this was just a pipe dream. But 16 years later I got the chance in front of my family which was awesome.
More recently, going undefeated with Toulouse was pretty special. We achieved all our goals we set at the beginning and didn't waiver.
Worst memory?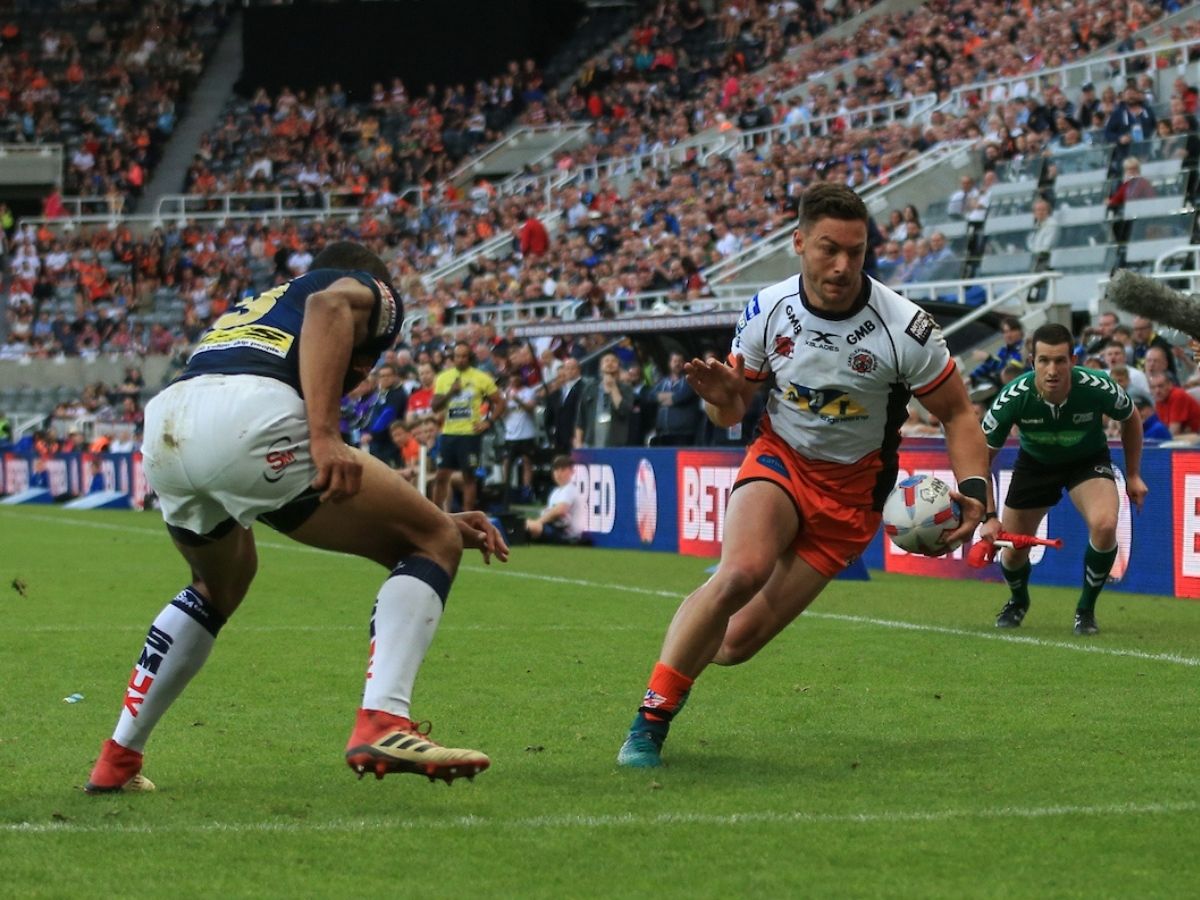 My worst memory would be the bone disease I got in my knee while at Castleford. We thought it was something fixable but it turned out to be far worse. I had to ring my family and tell them I'd be given two options – a metal knee to be replaced every decade or risk the surgery and hope be bone grows. Calling my family to say the surgeons told me I wouldn't play again was heartbreaking. As a player you want to finish on your terms. Thankfully, that had a silver lining but it was a horrific 12 months.
Best match you've seen?
I was a massive Newcastle Knights fan growing up, so it's hard to go past the 1997 NRL Grand Final. I told my mates at school Darren Albert soared 10 feet in the air after scoring the winner so we used to replicate that final try. Fast forward 10 or so years and the Braith Anasta drop goal for the Roosters against the Tigers in the last minute in the quarter-final was another cracker.
Your wish for the future of RL?
I'd like to see more competitive competitions across the board, new grand final winners and more expansion across the game. I love the potential idea to expand across Europe and create country rivalries. Obviously we are long way away but one can dream.
You can follow Jy Hitchcox on Twitter and Instagram.
---
More Sets of Six
Jodie Cunningham featuring Billy Slater & her wish for the future of RL
Jenna Brooks featuring Rob Burrow & her beloved St George
Barrie McDermott featuring Odsal & his wash for future of rugby league