Sky Sports reporter Jenna Brooks is our latest guest on My Set of Six.
We're asking you, the fans, plus players, coaches and other rugby league personalities to give us their answers to our set of six questions.
This week, Jenna Brooks answered our six questions…
Favourite ground?
Tough one, but I would have to say Headingley! The stadium and facilities are spectacular and I love seeing the sunset over the new South Stand it's pretty awesome.
But best of all, the staff always look after me, so much so that when I am cold (which is always) they even get me a blanket.
Favourite player?
I'm a St George supporter, and grew up with my dad taking me to Jubilee Oval to watch the mighty Dragons and I just loved Nathan Brown. My dad actually bought me a Nathan Brown doll (with the long blonde locks and all) that lived on my windowsill. Devastated that I don't know where it went!
I have to admit I'm gutted because he left Super League before I really started covering it for Sky, so I'm yet to meet him.
My sister is a Newcastle supporter (no idea why, I think to annoy my dad) so I also have to give Andrew Johns a mention here too. I will never forget watching Newcastle's '97 Grand Final win. I remember my sister screaming at the TV. He really was a sensational player – arguably the best ever. That pass to Darren Albert to win the game… Unforgettable!
Favourite memory?
If you had of asked me this before October 9, 2021, my answer would have been St George Illawarra winning the NRL Grand Final in 2010. I was working on the game for SBS in Sydney, unfortunately I was in studio not at the game and I will never forget jumping up and down screaming with delight to my dad who I had on the phone. It was the best!
However, I now have to include the 2021 Super League Grand Final. Not so much the game, or the result, but Kevin Naiqama's post match interview and that moment between Naiqama, who won the Harry Sunderland trophy and his beautiful words to the great Rob Burrow, who was at Old Trafford to help present the trophy to the player of the match.
That moment will forever live on in my memory.
Worst memory?
The Dragons losing to Melbourne in the 1999 Grand Final. Enough said!
Best match you've seen?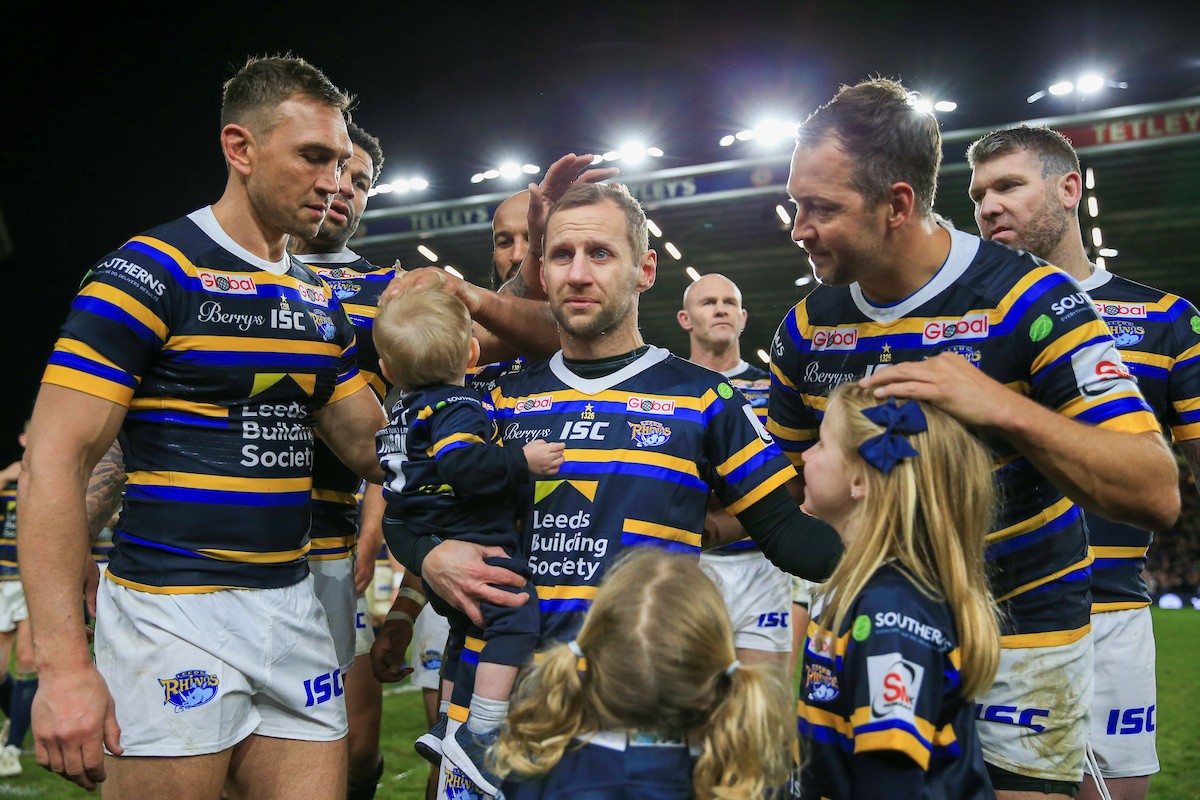 January 12, 2020, at a sold-out Headingley when Leeds beat Bradford 34-10.
But it wasn't about the score, the skill or even the result. It was about mate-ship, and that game, that day, was the perfect example of just how incredible rugby league is.
It was Jamie Jones-Buchanan's testimonial, but he shared it with his former team-mate and close friend, Rob Burrow.
With 11 minutes to go JJB would make his appearance. And three minutes later, Kevin Sinfield, Jamie Peacock, Danny McGuire, and Kylie Leuluai would join the retiring forward on the pitch. But it was with five minutes remaining when a tearful Burrow ran onto the pitch that I'll never forget.
The packed stadium together sang 'There's only one Rob Burrow'. I don't think there was a dry eye at Headingley.
That game showed exactly what rugby league is about and I just feel so lucky that I was there!
Your wish for the future of RL?
My wish is simple… to make the game of rugby league as popular in the UK and Europe as it is in Australia, New Zealand, PNG and the Pacific Islands.
You can follow Jenna Brooks on Twitter and Instagram.
---
More Sets of Six
My Set of Six: with Barrie McDermott featuring Odsal & his wash for future of rugby league
Set of Six: with Saints legend Paul Sculthorpe featuring Ellery Hanley and Challenge Cup finals
My Set of Six with Salford hooker Andy Ackers: His favourite and worst memories in rugby league