Five things: Steward capers, toothless Wire and more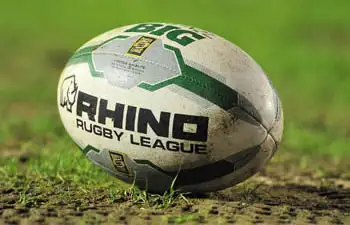 One – O Steward, where art thou?
Strangest sight of the afternoon at Salford came in the final minutes when a Castleford fan jogged on to the pitch while a scrum was being formed, sauntered 50 metres to have a chat with James Child about his performance, then ran back off again with arms aloft.
None of the stewards could be bothered reacting – certainly none entered the field to try to block, chase or remove her – which, from this distance at least, would seem to raise all sorts of worrying questions about player safety.
Her frustrations were seemingly widespread among Tigers fans. Even Daryl Powell said: "I wanted to jump on with her, have a chat and see what was going on."
But back to the actual match, and Brian Noble will be quietly thrilled to have seen Rangi Chase playing his first full 80 minutes for the Red Devils.
Noble said: "We bombed a few opportunities, but I'm thrilled for the players. A lot of things have been said that are unfair, but we'll grow from this."
Two – Saints can win without Luke Walsh
Any doubts about Saints' improvement this term seems to have been answered at Belle Vue, where Mr Brown's Boys emerged 24-16 winners.
But if things are going well for St Helens, cast an eye east for things going drastically wrong.
Hull FC boss Lee Radford says Monday morning will bring a "crisis meeting" with his players after their 7-0 home defeat against Widnes.
After Catalan got their season up and running with Saturday's win over Huddersfield, it's reassuring to know the "crisis club" tag hasn't died just yet.
Three – Warrington's attack – half what it was three years ago
What next for the Wolves? A 12-4 home defeat against Wigan – their third against 'big club' opposition this year following losses to St Helens and Leeds – leaves them floundering in mid-table.
As yet there's no bite in attack, as shown by a tally of 114 points from six fixtures – an average of 19 points per game.
That's a low figure but, in league fixtures at least, Warrington's attack has been in steady decline since 2011. That year they averaged 39.7 points in each of their 27 Super League matches. In 2012 the figure reduced to 33.6 points, followed by 31.5 last year.
Moving Stefan Ratchford into the halves might be one solution, with Tony Smith suggesting Matty Russell could be promoted to a starting spot for Sunday's match against Huddersfield.
"He's getting close to his opportunity arising," said Smith. "He's feeling more comfortable about playing with our guys and I'd say he'll be pushing very hard."
Four – Bucking Broncos
At the other end of the spectrum, Leeds' three wingers already have 14 tries between them.
Ryan Hall's hat-trick helped fend off London, and in the absence of Tony Rea having anything positive to say it was left to Rhinos boss Brian McDermott.
He said: "They're better than people are making out. They'll get somebody this year, absolutely. They troubled us with their plays and their shapes.
"We were so focused that we didn't want to be the first team to get beat (by London). Next week that will continue, and unfortunately I think London will be playing the best of most other teams because they'll be that focused on not being the first team to be beat by them.
"But I think they'll get somebody and go on a bit of run."
Five – A sting in the tail
McDermott's prediction about London is remarkably similar to one made by John Kear this week in the build up to Batley's match at Rochdale.
"At some stage they're going to upset someone," said Kear. "We've just got to make sure it's not us."
Cue a 14-10 win for the Hornets, whose shock victory outshines even Doncaster's triumph over Featherstone. Congratulations to Ian Talbot and Paul Cooke.
The Kingstone Press Championships continue to produce the most unpredictable rugby in the country.
—
What caught your eye this weekend? Leave your thoughts in the comments box below.
Follow Neil Barraclough on Twitter @neilbarraclough
[ENDS]