13 moments of 2021 in rugby league
As everyone prepares for the festive period, we've had a look back at 13 of our top moments of 2021 in rugby league.
Departure of Robert Elstone (March)
On the eve of the new Super League season, it was announced that Executive Chairman Robert Elstone had stepped down.
Brought in following somewhat of a coup by a group of clubs and breakaway from the RFL in 2018, little seemed to improve for Super League and Elstone survived a vote of no confidence in 2020.
But for a few shiny new logos, the headlines were a large bill for a rejected proposal to sell shares to a private equity firm and a significant drop in the TV broadcast deal for 2022.
Sponsorship deals were criticised and the demise of Toronto, and the way that was handled in spite of the pandemic, were also criticised.
Such has been the failure of the past few years, Super League has now been forced to re-treat and seek re-alignment with the RFL, who proved their worth during the pandemic by negotiating for significant financial support from the Government.
Gavin Henson and the BBC at West Wales (March)
My season started with this game, as West Wales Raiders hosted former cup kings Widnes in front of the BBC cameras.
Wales rugby union international Gavin Henson featured for the Raiders alongside Rangi Chase, albeit it turned out to be Henson's only outing all season.
Played without fans due to COVID, it's a massive shame for the Raiders that this occasion couldn't have been played out in front of a crowd – as it may well have been a moment that could have put them on the map and attracted more fans for future games.
Either way, Henson's appearance will always be in the history books.
The return of fans (May)
The 'new normal' has been anything but and there threatens to be a new COVID cloud over the beginning of the 2022 season.
But one of the highlights of 2021 was the return of fans to grounds in the UK for the first time in 14 months back in May.
Five Super League games were played on Monday May 17, with a maximum capacity of 4,000 fans at St Helens' win over Salford and Huddersfield's win away at Warrington.
Hull welcomed 5,527 at home to Catalans, 3,600 went to Castleford's game with Hull KR and Leigh were limited to 1,700 for their local derby with Wigan.
Australia pull out of World Cup (July)
The biggest controversy of the year was the decision of Australia and New Zealand to pull out of the World Cup.
Despite their equivalents in other sports playing matches overseas, the decision eventually forced the postponement of the entire tournament.
Though considerations were made to playing on without them, clearly missing two of the best nations would have been commercial suicide for the organisers.
They will try again in 2022. One thing is for sure, the RLWC21 team for their efforts and endeavours in the build-up, certainly did not deserve the disdain with which they were treated in this saga.
Kevin Sinfield
The fundraising efforts of Kevin Sinfield in aid of former team-mate Rob Burrow and the Motor Neurone Disease assocation have been nothing short of phenomenal.
In the midst of his endless superhuman efforts, Sinfield departed rugby league employment with Leeds to take up a coaching role in rugby union with Leicester Tigers.
Kevin Sinfield's marathon fund-raising pot doubles for MND
Kevin Sinfield embarks on another marathon on Rob Burrow Day; duo named MND patrons
Statue of Rob Burrow and Kevin Sinfield planned for Headingley
101 miles in 24 hours: Kevin Sinfield embarks on gruelling run for Rob Burrow
George Williams' NRL fall-out and Warrington move (May/July)
England international George Williams had a stellar first season in the NRL with Canberra in 2020, playing in a position where not many from these shores have succeeded Down Under.
But it turned ugly in May, when he was released from his contract by the Raiders due to "homesickness". Mud was thrown by either side, with reports that Williams had initially demanded a release before he set the story straight on Twitter and that the club had kicked him out of the door.
Once the legalities of his NRL departure had been sorted, attention turned to his next move and return to Super League.
While Wigan had first refusal on his services, Warrington emerged as favourites for his signature, albeit from 2022 and beyond. They had to wait until salary cap movement allowed them to make the signing for 2021, resulting in a couple of audacious short-term stop gap suggestions.
He marked his Warrington debut with a last minute drop goal in the 27-26 win over Leeds.
Golden point thriller at Magic Weekend (September)
When Super League's top two met at Magic Weekend, it looked like reigning double champs St Helens had re-enforced it was their title to lose.
For 75 minutes, they dominated with a strong performance that saw them lead 30-12.
But an extraordinary comeback from the Dragons with three quickfire tries from Dean Whare, Gil Dudson and Sam Kasiano forced extra time.
And up-stepped James Maloney to score a golden point drop goal to lead to jubilant scenes for the Dragons.
It ultimately helped to propel them to a maiden League Leaders' Shield triumph.
Saints did, though, have the last laugh – winning the next meeting between the two sides, in the Grand Final at Old Trafford.
Hull KR shock Warrington
Tony Smith is quite outspoken when it comes to the issue of promotion and relegation, but the latter was of no concern to Hull KR in 2021.
Having played with the shackles off and gained plaudits in 2020, his young side managed to stun Super League and reach the play-offs.
And they went one better, pulling off a superb 19-0 win at Warrington to dump them out of the play-offs and go within 80 minutes of a maiden Grand Final.
Whitehaven's run to the play-offs (September)
Whitehaven pulled off a remarkable run in the second half of the season to pip London Broncos to the final play-off place in the Championship.
The Cumbrians then pushed the much-fancied Halifax all the way in the play-offs, eventually going down 24-20 at The Shay.
After an ordinary first half of the season, dominated by boardroom fall outs, Gary Charlton's side displayed championship-winning form in the run in.
They won 10 of their last 12 games, including against three of the top five in Bradford, Halifax and Batley which ultimately secured their play-off spot.
They battered Widnes 64-6, won away at Newcastle and defeated both York and London at home too.
Two of the stars of their run, Lachlan Walmsley and Louis Jouffret, were soon snapped up by Halifax, who will fancy a promotion push in 2022.
Women's record crowd (October)
The women's game continued to come on leaps and bounds in 2021, and enjoyed its biggest ever crowd – with 4,235 taking in St Helens' Grand Final win over Leeds at Headingley.
St Helens made it a clean sweep of titles in the women's game, which will now build towards the World Cup at the end of 2022.
Women's Super League will be re-structured too, enabling more matches between the elite teams and opening up further opportunities to more clubs to join the party.
Landmark Grand Final (October)
Whatever you thought of the match itself, the Grand Final between St Helens and Catalans was a landmark one.
It was the first involving a French side, and turned in to a gruelling and absorbing encounter that was far more deserving than the disappointing attendance it attracted at Old Trafford.
COLUMN: Why the Grand Final crowd gives rugby league chance to reset
There were talking points throughout, though the aftermath was perhaps dominated too much by the extraordinary comments of Dragons owner Bernard Guasch.
Saints made sure they remain the team to beat with a third successive title.
Two French teams in Super League
After a perfect season, Toulouse finally reached their promised land of Super League.
In a season where they only played at home in the play-offs, Toulouse saw off the threat of Featherstone to win the Championship Grand Final.
It means that some 16 years since Catalans entered the competition – and 26 since Paris were in the inaugural Super League – Toulouse are in.
It remains to be seen just how much of a boost having a second French team can have.
COLUMN: Make a pro-active change now Toulouse have reached Super League
The fall of Ottawa and rise of Cornwall
Professional rugby league will have a new name in 2022 (well two, technically, as Coventry have rebranded to Midlands Hurricanes).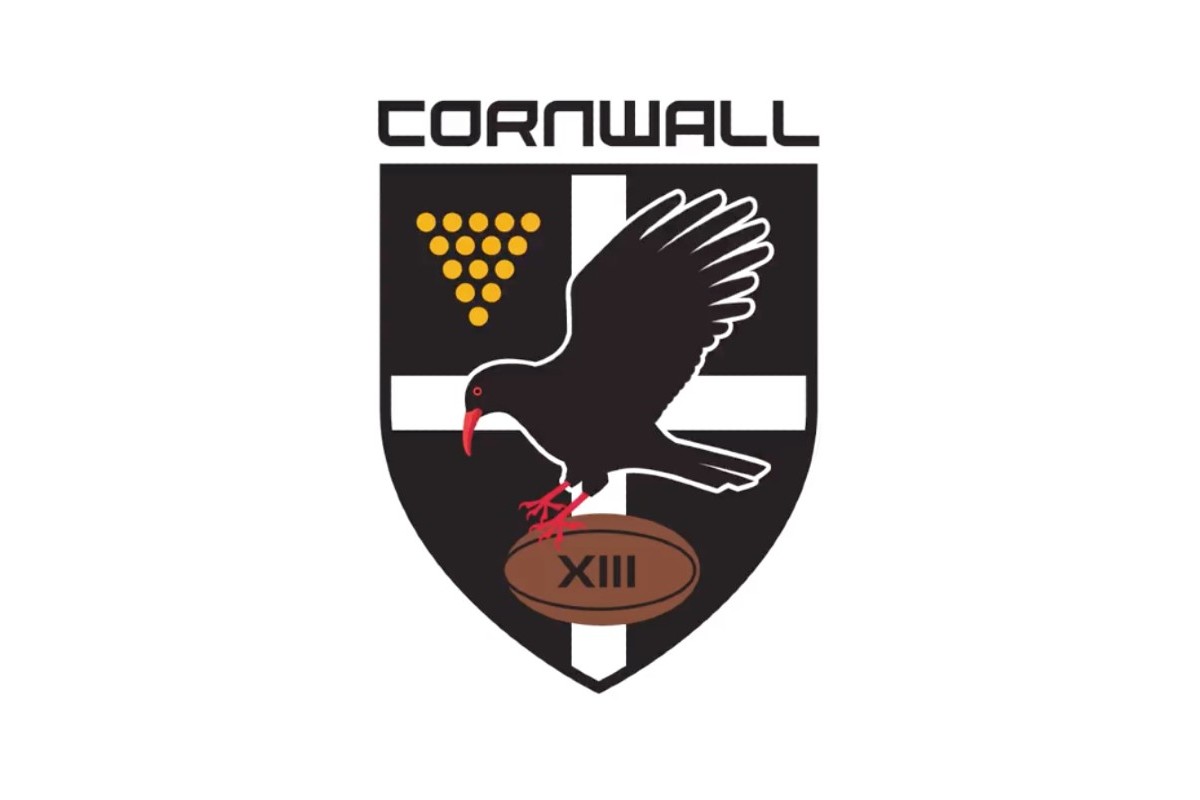 And it comes in the unlikely form of Cornwall RLFC, who were born out of the demise of the barmy plans to introduce Ottawa Aces into League 1.
With the pandemic proving too much of a challenge for the trans-Atlantic team to overcome, relocating was a sensible option – bearing in mind that the Aces' existence came from purchasing the RFL membership of Hemel Stags.
Neil Kelly has been appointed coach, Anthony Mullally is a headline signing and Cornwall promises to generate many stories – hopefully positive – in 2022.
What were your favourite moments of 2021 in rugby league? Let us know in the comments below.