Wayne Bennett made me grow up: How coaching GOAT ignites careers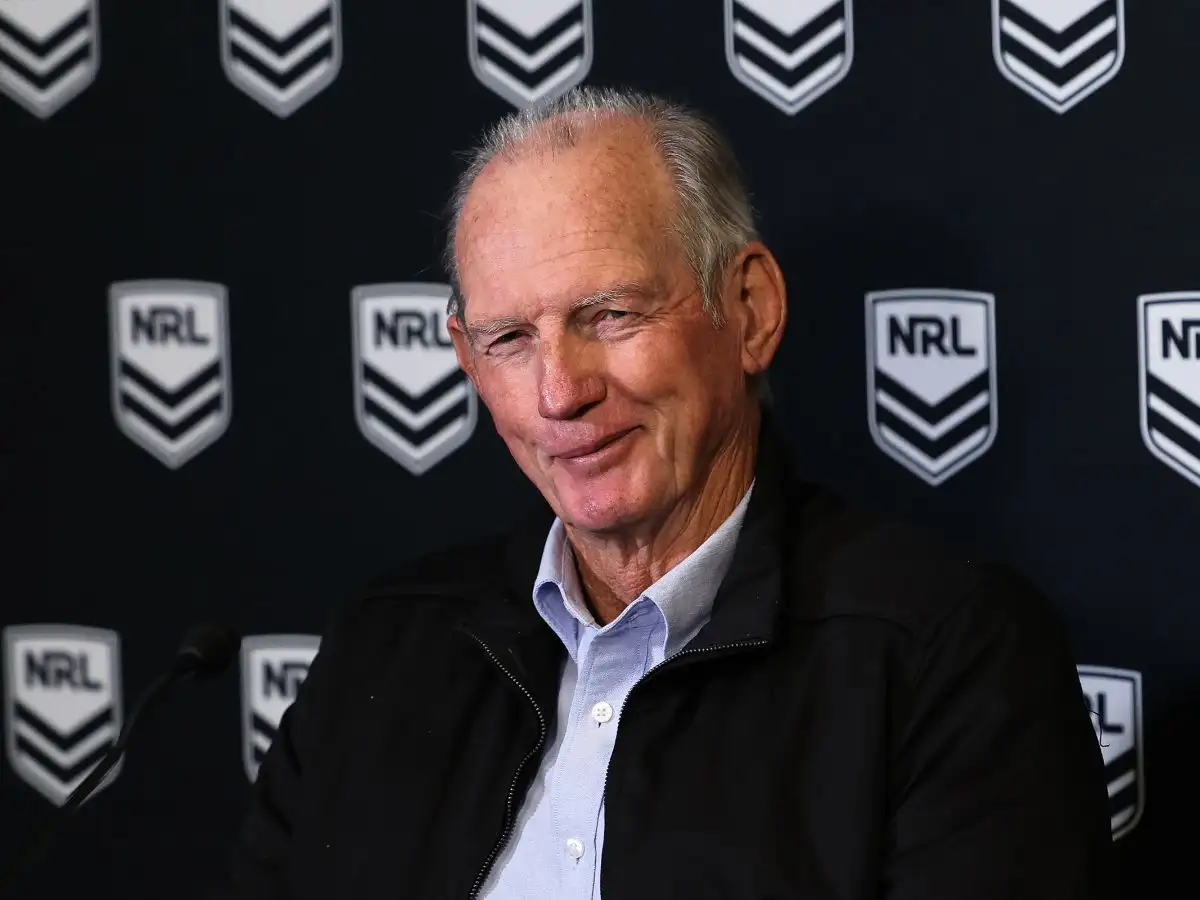 "He helped me get my life in order and gain a little more self-respect," said Adam Cuthbertson, who paid a glowing tribute to supercoach Wayne Bennett.
Coaching great Wayne Bennett is loved by the players he has coached. A proven winner with an unrivalled CV, it is Bennett's man-management and mentoring qualities that have left him so admired throughout the game.
Cuthbertson is one of many top-level stars to highlight Bennett as the key to a trophy-rich career. But it wasn't just on the field, Bennett also took Cuthbertson on a journey of personal discovery. 
"He educated me not just in life on and off the field, but how to become that professional athlete and squeeze the best out of myself," Cuthbertson reveals on the latest Love Rugby League Podcast.
"It was very subtle but I was always very grateful. He holds a close place in my heart."
Wayne Bennett a good man manager
Cuthbertson started his NRL career at hometown club Manly. But he admits it wasn't until linking up with Bennett at St George Illawarra and then Newcastle, that he was fully able to bring the best out of himself as a player and person.
"I've been in two Grand Final squads for the NRL," he said. "The 2007 final which we lost and the 2008 which we won. But that was a game that I missed out on due to form on the back of an injury. 
"It was probably the toughest thing I had to go through in my life. After I pulled my finger out, unfortunately having had to move away from the club which I loved so much, it wasn't until I was under Wayne Bennett who helped me grow up. 
"He is a really good man manager. There is a lot about my game he helped out with. But the biggest thing I took away from my time under Wayne was that moment when he helped me get my life in order.
"He helped me gain a little more self-respect and understanding of how a professional athlete has to go about things on a daily basis.
"I had a brilliant coach in Des Hasler as well at Manly but I was young and naive then. I would have been a difficult human to coach. Although I love rugby, I was still that kid from the area, playing rugby, getting paid, and then with my mates every weekend going out in town. That cycle didn't help me at the beginning of my career.
"I only learned that under Wayne who helped me excel in my game"
"At Manly from a young age I look back and am disappointed in my approach. But everything works for certain reasons.
"Des was brilliant, a genius at rugby and how he gets his teams to perform. I had a really good time under Wayne without winning anything. We was part of great teams that just fell a bit short, especially at the Dragons."
PODCAST: Adam Cuthbertson on time at Leeds, Rhinos' resurgence & Wayne Bennett's influence
FOLLOW: Keep up with all the latest on the Love Rugby League mobile app and podcast