Toulouse-Catalans rivalry can drive rugby league in France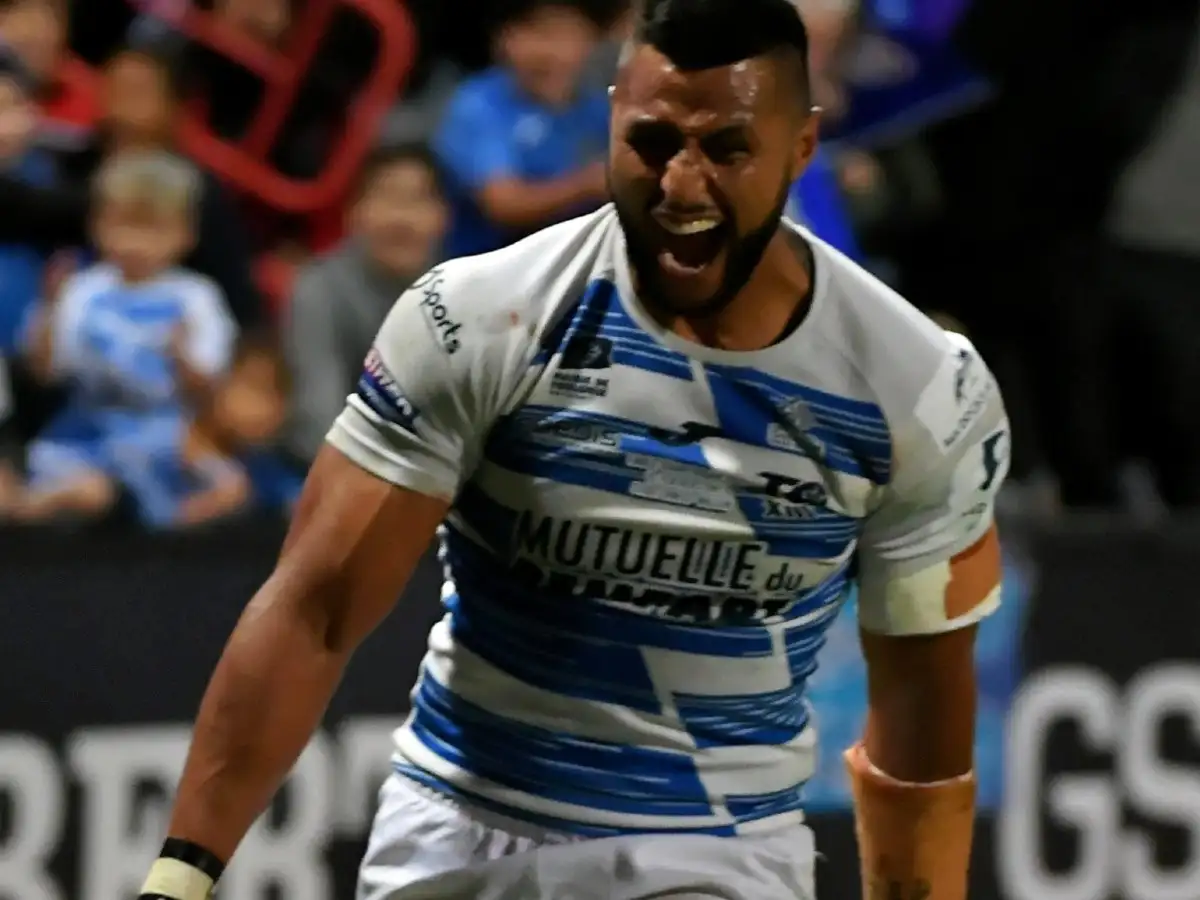 Dom Peyroux reckons the Toulouse-Catalans rivalry can ignite rugby league in France ahead of the World Cup there in 2025.
Toulouse are preparing for their first ever Super League season having blitzed their way to promotion from the Betfred Championship under the shrewd stewardship of head coach Sylvain Houles.
It means two French sides competing in the game's top tier for the very first time, and former Grand Final winner Peyroux believes that the Toulouse-Catalans Dragons rivalry can propel the sport forward on French soil.
"We've got a bit of a rivalry there now with Catalans so that can only be good for the game," the former St Helens star told Love Rugby League.
"Obviously for the city of Toulouse, financially that will be awesome. We can't wait, especially for the derbies. The Wigan v Saints derbies were just incredible to be part of so I can't wait for that day. 
"We've trained more and run more than in any pre-season. The effort is there, and everything looks promising."
SKIPPER: Tony Gigot the saviour as Toulouse brace themselves for Mark Kheirallah exit
Tough beginnings
For all the positive spin, it has been a tough first Super League pre-season for Toulouse, with disagreements over Covid vaccinations prompting captain Johnathon Ford to leave and vice skipper Mark Kheirallah set to follow suit. 
It leaves an already light squad looking even less well equipped for the demands of Super League rugby, and Peyroux knows there will be plenty expecting Toulouse to struggle.
"There'll be a lot of people expecting us to fail," he says.
"It's that pressure of wanting to do well. It not having had a taste yet of what it's really like. That could be a bit of a downfall but we will do our best and we do have experience to put one foot forward at a time.
And the Cook Islands international cites London as his unlikely inspiration as the club bids to stay in Super League.
"We look at ourselves as underdogs but that builds the hunger for the team. That hunger will get us through tough games, our spirit and camaraderie. 
"Look at how London got promoted and how they played, when I was at Saints we knew they would never go away. That team spirit was there and it is the same for us, that have everyone willing to defend for each  their and have desperation especially in defence."
PLAY: Our free Fantasy Rugby League game is back for 2022 – pick your team now