Six Potential candidates to become Bradford Bulls Head Coach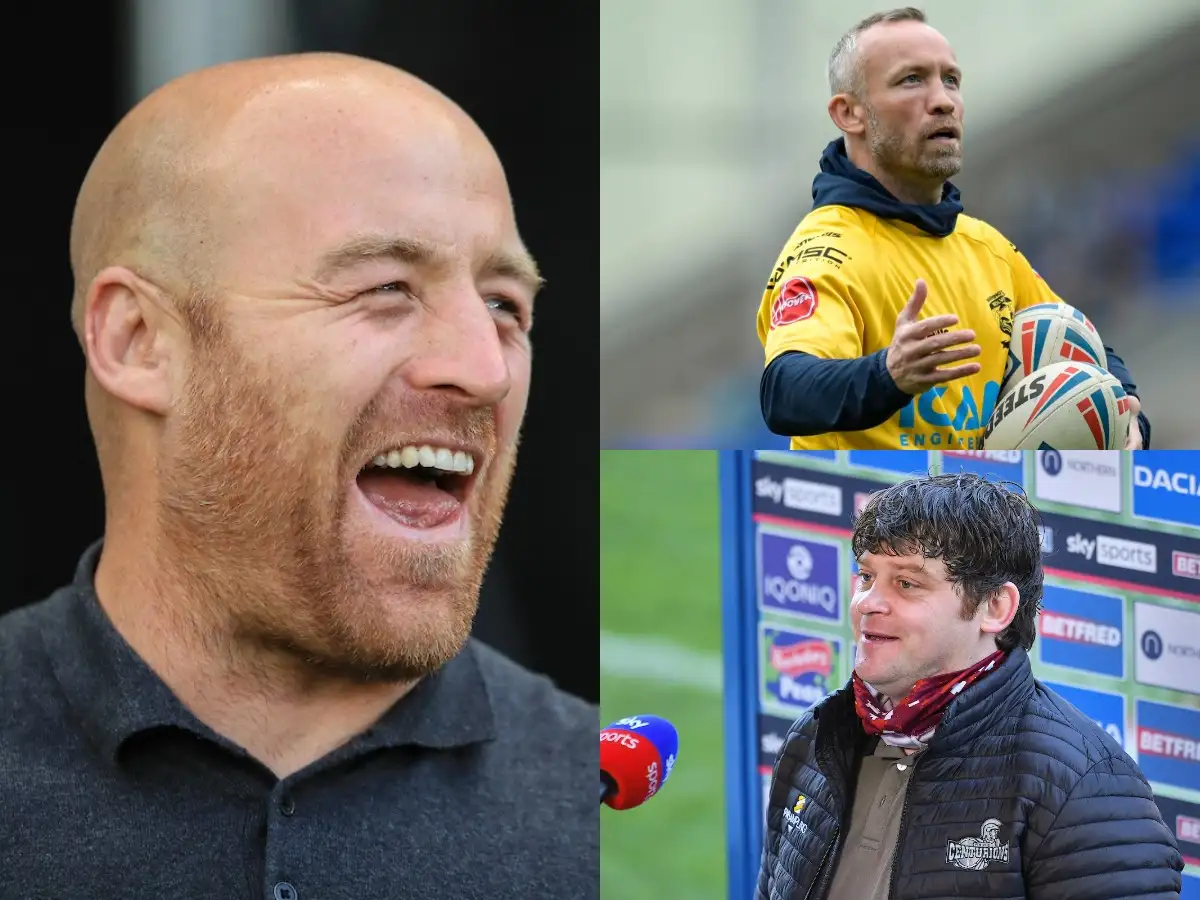 Bradford Bulls confirmed earlier on Tuesday, that they would be looking for a new Head Coach following the departure of John Kear.
Kear left the club by mutual consent less than 24 hours after their 32-18 defeat to league leaders Featherstone. That was their fifth defeat of the season.
So far, Bradford have managed wins against Dewsbury, Workington, London and Batley. But they have fallen to defeat against Sheffield, Leigh, Barrow, Halifax and Featherstone.
Here, we look at six potential candidates to take the job at Odsal.
Danny Ward
Ward led London Broncos to promotion in 2018, after beating Toronto in the Million Pound Game. A year later, he earned high praise for the way he had London playing in the Super League. However, they were still relegated after a defeat to Wakefield in the final round of the competition. He stayed with the Broncos until the middle of the 2021 season, where a heavy defeat by Featherstone saw Ward leave the club by mutual consent. He has since taken on a role as an attacking coach with rugby union side Rosslyn Park.
Andrew Henderson
Another former London coach. Henderson also started his coaching career at the Broncos, initially as an assistant to Joe Grima. Henderson was then made Head Coach after Grima's resignation in the 2015 season. After losing the Championship Shield final in his first year, Henderson helped the Broncos get into the Middle 8s. They only missed out on a place in the Million Pound Game on points difference to Salford. A year later, they finished sixth again in the Middle 8s. Ahead of the 2018 season, Henderson became an assistant coach at Super League side Warrington under Steve Price. Whilst there, Warrington won the Challenge Cup in 2019. Since October, he has been Head of Rugby at League One side Keighley.
Scott Naylor
A former Bradford player, Naylor made 130 appearances for the club as a player between 1998 and 2003. Whilst there, he helped the club win one Super League title, two Challenge Cup titles and a World Club Challenge title. He was also an assistant at Salford following his retirement until 2009. As a Head Coach, he spent seven years with Oldham. Whilst there, he has overseen two promotions (2015 and 2019) and a relegation (2017). He left the Roughyeds after guiding them back into the Championship with victory over Newcastle Thunder in the League One playoff final in 2019.
Richard Marshall
Following his retirement as a player, Marshall became an assistant coach at Warrington. Initially, he worked under Paul Cullen, but also worked under Tony Smith. He then left to take the Head Coach's role at Halifax ahead of the 2015 season. Whilst he was there, Halifax reached the Middle 8s three times. Marshall left Halifax in 2019 to join St Helens as an assistant. He worked under Justin Holbrook and Kristian Woolf before taking on the Head Coach role at Salford ahead of the 2021 season. Following his sacking, Marshall is back at Warrington working as their academy Head Coach.
Denis Betts
After a decent playing career with Wigan and Auckland, Betts moved into coaching. He served his apprenticeship at Wigan, working with the under-18s, under-21s and then was an assistant for Mike Gregory. He was then made Head Coach for a temporary period, as Gregory stepped down due to illness. Betts held the position for a year before moving to rugby union with Gloucester. He then left that role to become Head Coach at Widnes. He spent eight years in the position, and oversaw their promotion to the Super League ahead of the 2012 season. Betts was also an assistant for the England side under Wayne Bennett. Since 2019, Betts has been Director of Rugby at Newcastle Thunder.
John Duffy
A former Scotland international, Duffy's career started with him becoming Super League's youngest debutant, aged 16 in a 38-18 defeat to London in 1997. His coaching career started with Swinton, when he replaced Ian Watson as Head Coach in 2014. He stayed with the club for three years before resigning. He then took on the Head Coach's role at Featherstone. In his first year in charge, he helped them to win the Championship Shield. During that time, he was also Head Coach at Scotland, alongside Chris Chester. Duffy then became Head Coach of Leigh ahead of the 2019 season. Ahead of the 2021 season, Leigh were fast-tracked into the Super League after Toronto were refused entry. He then left the club by mutual consent after eight straight defeats to start the season.
 Bradford 18-32 Featherstone: Ryley Jacks scores hat-trick as Rovers return to top of Championship