Rugby League Today: Denver concept hailed, Greenwood debut, Wane to switch codes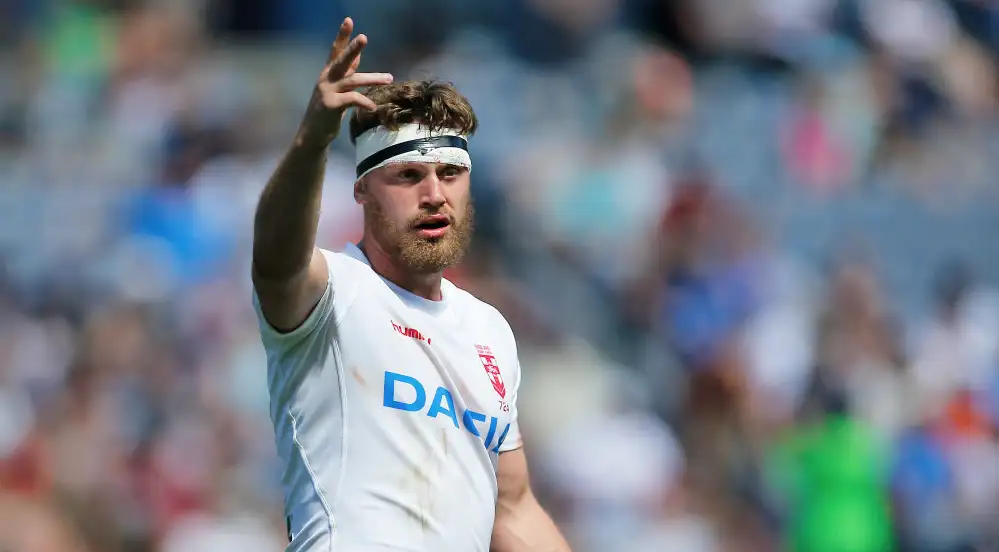 We have got all of the latest rugby league news for you right here.
What's on site
Wigan boss Shaun Wane will join Scottish Rugby as high performance coach at the end of the season.
Wigan have revealed a one-off shirt that the team will wear in this week's Armed Forces clash against Leeds.
Hungary and Ireland have announced their squads for a one-off Test match in Budapest later this month.
New Zealand coach Michael Maguire thinks rugby league in America could be massive one day and would like to take his side to the United States again next year.
The latest 'paper talk' feature is out now. Catalans want Williams, Widnes to lose Ah Van and Masoe set for Hull KR stay.
Widnes star Tom Gilmore has received a caution by the match review panel for making contact with a match official.
We have got all of the round-ups from the weekend's action, including international, Championship and League 1.
Widnes starlet Olly Ashall-Bott said he was grateful to play at full-back for the first time in his Super League career.
There are a lot of talking points from an outstanding weekend of representative action. Here are five things we learned.
What's in the papers
Jamie Peacock's latest column for the Mirror is out now. 'England can ensure rugby league cracks America after top start in Denver'.
Jake Connor hails 'surreal' Denver experience after steering England to historical win, report the Mirror.
England show best of rugby league in dazzling Denver defeat of New Zealand, report The Guardian.
Jake 'The Snake' Connor bites the Kiwis and wants to do it again in America, report The Sun.
New Wigan Warriors recruit Joe Greenwood could make debut this week, report Wigan Today.
James Roby praises Denver concept and Tommy Makinson's debut display, report St Helens Star.
Liam Watts' dad provides bizarre criticism of Hull FC star Scott Taylor, report Hull Daily Mail.
Hull KR close to having Justin Carney back for top-eight push, report Hull Daily Mail.
What's on social
Well done, Reece!
Working in social media means you're exposed to plenty of distasteful & idiotic comments… and as frustrating as it is, you learn to ignore the trolls.

But on this occasion, it was worth biting. The @NRL upholds such strong and clear values, it made the decision easy ?? pic.twitter.com/ioDbgALiRd

— Reece Carter (@Reece_Carter) June 25, 2018
Spine tingling stuff…
Tonga vs Samoa Haka!!!
If this doesn't get you fired up nothing will…. @NRL #tonga #samoa #rugbyleague #InternationalRugbyLeague #haka pic.twitter.com/8qWKFFkKaY

— Nrl Best Tries Hits and Biffs (@NBiffs) June 23, 2018
A truly inspirational story.
Darren Dean was a promising Rugby League player as a youngster, before a Leukaemia diagnosis sparked a series of life-changing setbacks…

Now he's back on a Rugby League pitch thanks to Physical Disability RL.

This is his remarkable story: pic.twitter.com/6RquadihSi

— Rugby Football League (@TheRFL) June 24, 2018
What's on TV/Radio
The latest 'Sport at Six' podcast by BBC Radio Manchester's Jack Dearden and Trevor Hunt is available to download now.
The latest Rugby League show on Proper Sport is available to download now.
The latest Whippets and Flat Caps podcast is available to download now, presented by Jon Wilkin and Mark Flanagan.
The latest 5 Live Rugby League podcast is available to download now, presented by Dave Woods.
The latest Rugby League on talkSPORT 2 podcast is available to download now.
The Final Hooter podcast by Love Rugby League's Dave Parkinson and Adrian Jackson is now available to download.