Quiz: Can you name every British player to have made more than 500 career appearances in the summer era?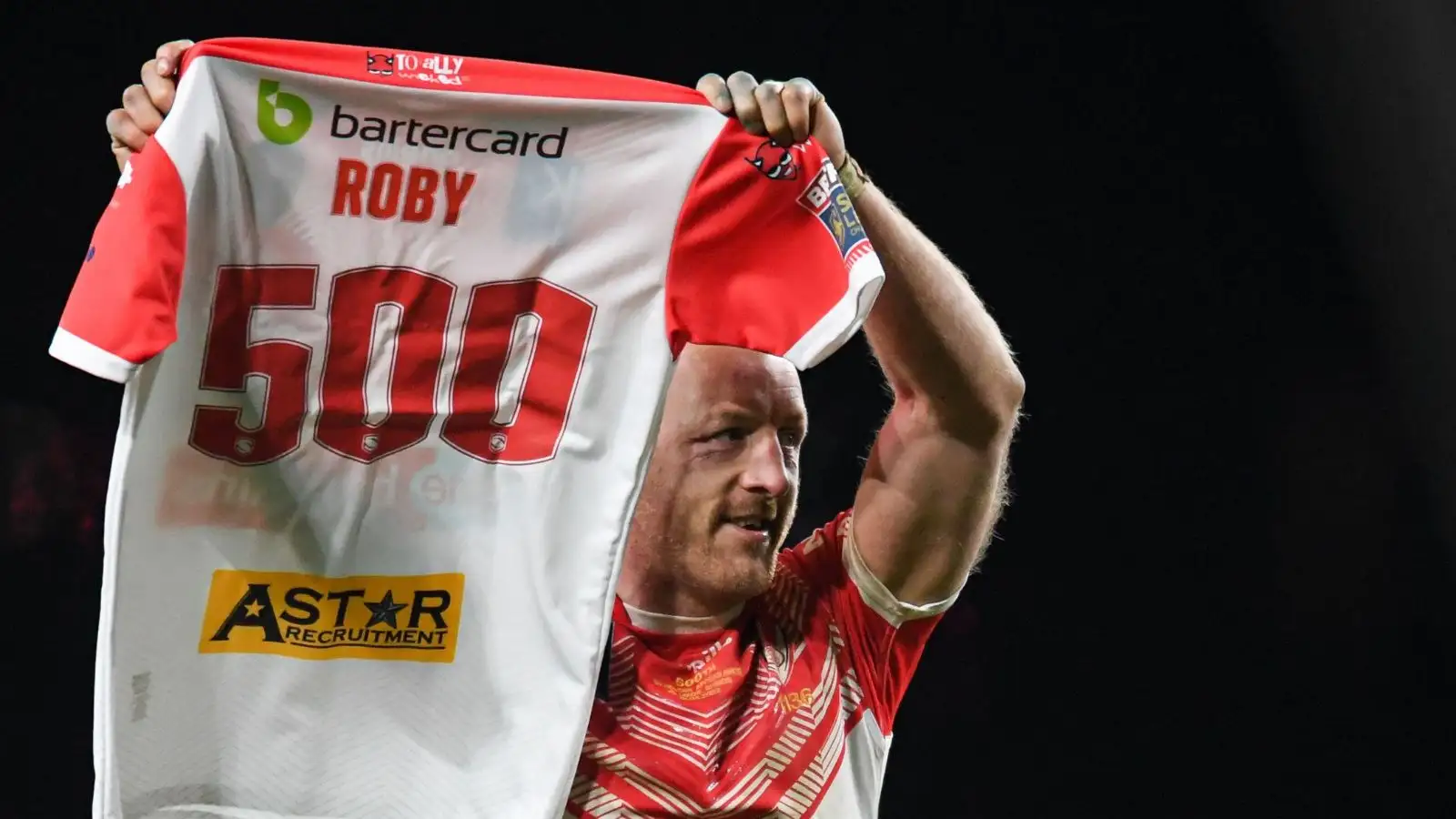 There are 19 British players to have made more than 500 career appearances in the summer era – can you name them all in 13 minutes?
Following on from the news earlier this week that former Great Britain international Paul Sykes would play his 26th season in 2024, we thought this quiz would be fitting given that the Dewsbury Rams legend is included.
The 42-year-old has played 523 games throughout his career since making his professional debut for Bradford Bulls back in 1999.
We've also given you a second answer with our featured image of St Helens legend James Roby, who retired at the end of the 2023 campaign having made 594 career appearances.
The 37-year-old celebrated his 500th game for Saints in April 2022 and since went on to play 51 more games for his hometown club before hanging up his boots.
And to help you out a little more, we've given you some extra hints, including the clubs the 19 players represented throughout their careers.
You've got a 13-minute timer to get 19 answers, so good luck! Don't forget to tweet us your scores @loverugbyleague.
Stats courtesy of Rugby League Record Keepers' Club
NEXT QUIZ: Can you name every England international to play in the NRL this year?