Joe Wardle targets promotion after making Championship move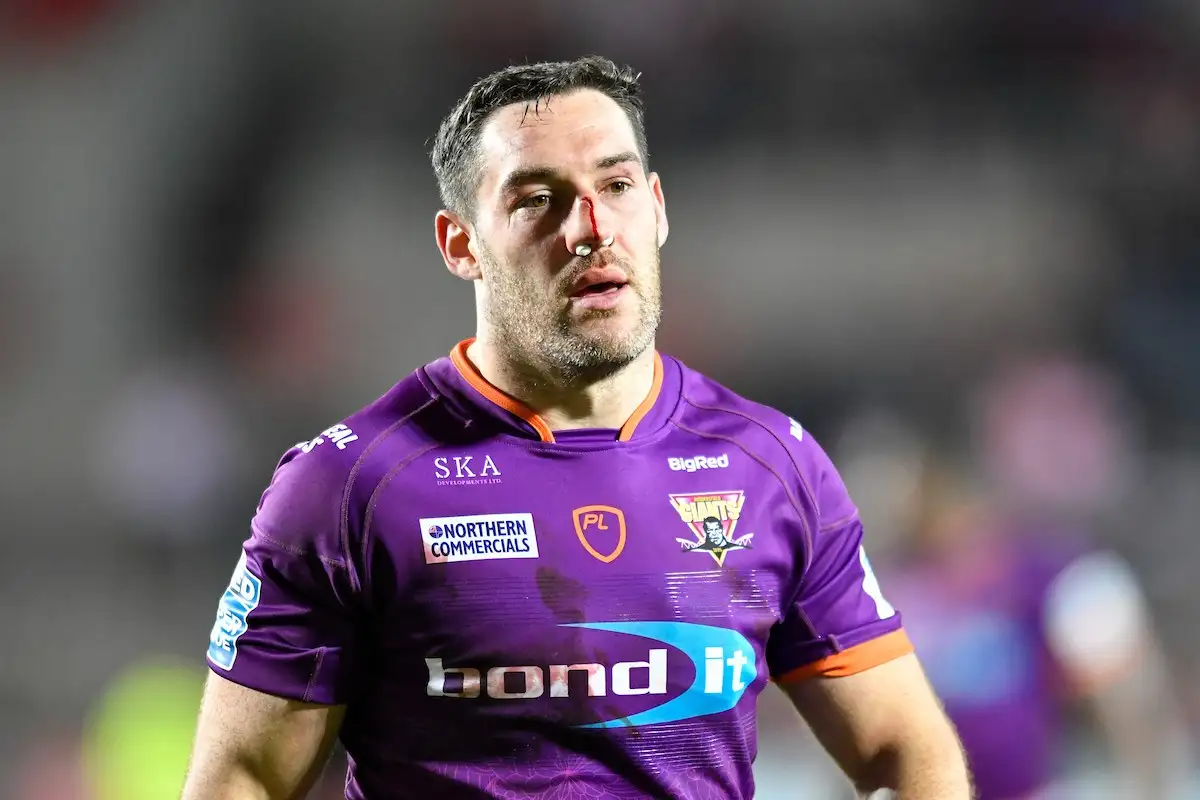 Leigh have signed forward Joe Wardle from Huddersfield for the 2022 Championship season.
The 30-year-old back-rower has scored 76 tries in 217 career appearances for Bradford, Newcastle Knights, Castleford and Huddersfield. He has won six caps for Scotland at international level.
Joe Wardle said: "I needed a fresh challenge and after speaking to Chris (Chester, head of rugby) and knowing what a passionate owner the club have in Derek Beaumont, it was all very appealing.
READ MORE: Chris Chester appointed Leigh's head of rugby
"I have played here in the past and the backing Leigh Centurions get from the fans is amazing and I am looking forward to playing here.
"We need to prove that we are the best in the Championship and get back into Super League."
A big asset to the club
Leigh head of rugby Chris Chester said: "I have known Joe a long time. He is a good person, a good trainer and will bring quality to the squad.
"He is a leader and will be a big asset both on the field and in the dressing room. He has plenty of experience both in Super League and the NRL who has bought into our vision at Leigh Centurions."
Wardle started his career at Bradford before becoming a fan favourite at Huddersfield between 2011-16.
In 2017, he made the move to Australia with Newcastle Knights, making 17 appearances for the NRL side. Wardle returned to Super League in 2018, playing 18 games over two seasons before moving back to the Giants where he played alongside his brother Jake. He played for Scotland in the 2013 World Cup and in the European Cup the following season.
Leigh have got Joe Mellor, Ben Reynolds and Adam Sidlow on board for their return to the Championship next season.
Ryan Brierley (Salford), Matty Russell (Salford), Iain Thornley (Wigan), Junior Sa'u, Blake Wallace (retired), Ben Flower (retired), Liam Hood (Wakefield), James Bell (St Helens), Jamie Ellis (York), Nathan Mason (Huddersfield), Craig Mullen (Newcastle) and Tyrone McCarthy (retired) have departed the Centurions following their relegation from Super League.