Jacques O'Neill visits Castleford team-mates after leaving Love Island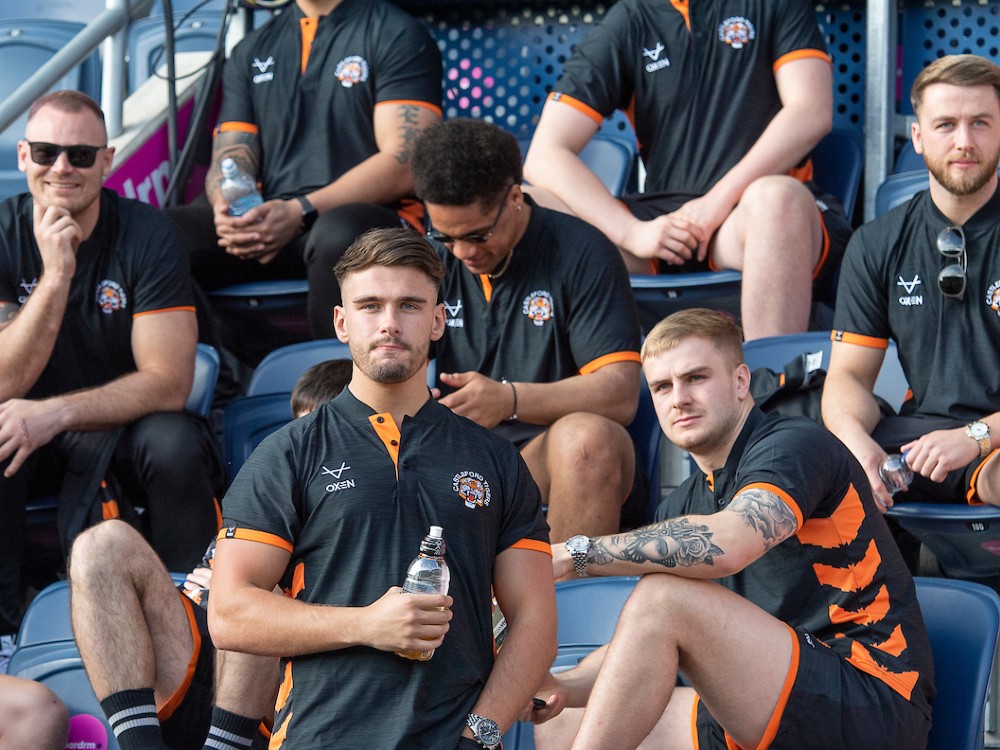 Jacques O'Neill spent the morning catching up with his Castleford team-mates after deciding to cut short his time hit reality TV show Love Island.
The 23-year-old decided to leave the popular ITV reality show on Tuesday night after bravely opening up about his mental health, saying that he didn't feel like he was the best version of himself.
O'Neill flew home last night where he was reunited with his family and friends. This morning, O'Neill caught up with his Tigers team-mates.
"He has been in this morning to say hi to the boys," Castleford coach Lee Radford said. Radford then jokingly added: "I don't know who's dressed him, I think he's come in fancy dress today!
"He has come in to say hiya to the lads and the boys are pleased to see him."
Are Castleford interesting in re-signing Jacques O'Neill?
O'Neill was granted a release from his contract with the Tigers in June so he could pursue an opportunity presented to him by Love Island bosses.
Castleford have the first option to re-sign O'Neill should he wish to return to playing rugby league.
When asked if the Tigers were interested in re-signing the popular Cumbrian hooker, Radford replied: "I think he'll want to make a couple of million first and then maybe dip his toe back into rugby league, we'll have to see. He seemed pretty busy this morning, he was on the phone a fair bit.
"It is something we've not spoken about. It is something that only happened last night, he flew home last night.
"He'd had no sleep with all the euphoria doing what he's doing so that is probably a conversation to have further down the line I think."
Radford believes O'Neill would be well looked after in rugby league if he did decide to return to playing professionally.
He said: "I haven't watched any of it so I'm not up to speed with anything he's actually said. But I think the game itself does a good job in that respect (mental health).
"I think Steve McCormack (director of welfare at Rugby League Cares) is all over that at the RFL; and I think every club has its own welfare officer.
"Like any walk of life, there are obstacles around you. Making sure people are around you, whether that be family or club related, to help you deal with that is pretty important I think."
PODCAST: Adrian Morley on enforcer Morgan Knowles, disciplinary tightropes & NRL memories
LOVE RL: Keep up with all the latest on the Love Rugby League podcast and mobile app