Cornwall player receives huge ban for homophobic comment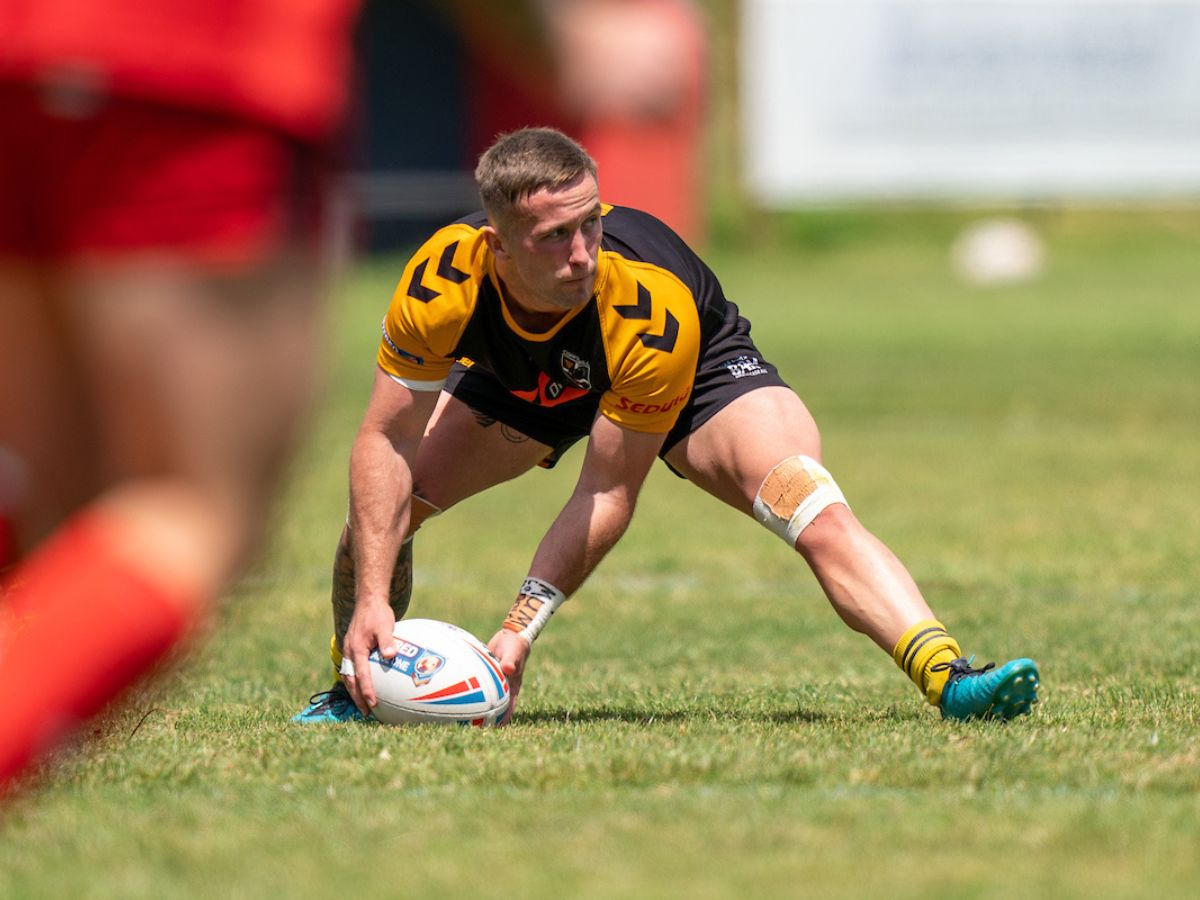 Cornwall hooker Luke Collins will play no further part in 2022 after receiving an eight-match ban for admitting using homophobic language.
The 24-year-old was sent off in his side's 44-10 defeat to Doncaster in League 1 recently. A match official had heard the comment he made towards another player.
Collins' ban means he will miss Cornwall's six remaining games this season, along with the first two rounds in 2023. A Rugby Football League tribunal also fined him £75.
A club statement read: "Luke has made a sincere and profound apology for his actions. Before the tribunal, he took part in further educational training on the subject of diversity and equality.
"The club wish to place on record that this isolated incident is in no way a reflection of Cornwall RLFC; and the values it holds, as an inclusive and diverse professional entity, which welcomes all communities, in every aspect of its day to day operations."
Cornwall player Luke Collins sorry for his actions
In a club statement, Collins said: "I would like to formally apologise and express deep remorse for my actions in last weekend's game against Doncaster. I reacted to verbal abuse directed at me; and in the heat of the moment, I responded with an inappropriate homophobic word.
"I am incredibly embarrassed by my actions as this was extremely unacceptable and unprofessional. It is in no way a representation of the person or player I am, nor my club, Cornwall RLFC.
"I understand that even in the heat of the moment, homophobic words; and homophobia have no place in rugby league nor society. I would like to apologise to anyone who may have heard my language; or was offended by my actions on Saturday, July 9.
"While I can honestly state that my action were not born of any genuine prejudice, I recognise that I need to do better. With the help of my club, I have completed an equality and diversity course to help me moving forward, to ensure nothing like this ever happens again.
"Thank you for giving me the opportunity to address this issue and express my profound regret."
Elsewhere, Oldham forward Luke Nelmes has been suspended for five games after pleading guilty to a Grade D charge of dangerous contact in their defeat against Rochdale. The RFL has fined him £75.
PODCAST: Paul Rowley on potent Salford, Leigh for SL, Toronto experience & remembering Ricky
FOLLOW: Keep up with all the latest on the Love Rugby League mobile app and podcast