Castleford youngster makes permanent move to Newcastle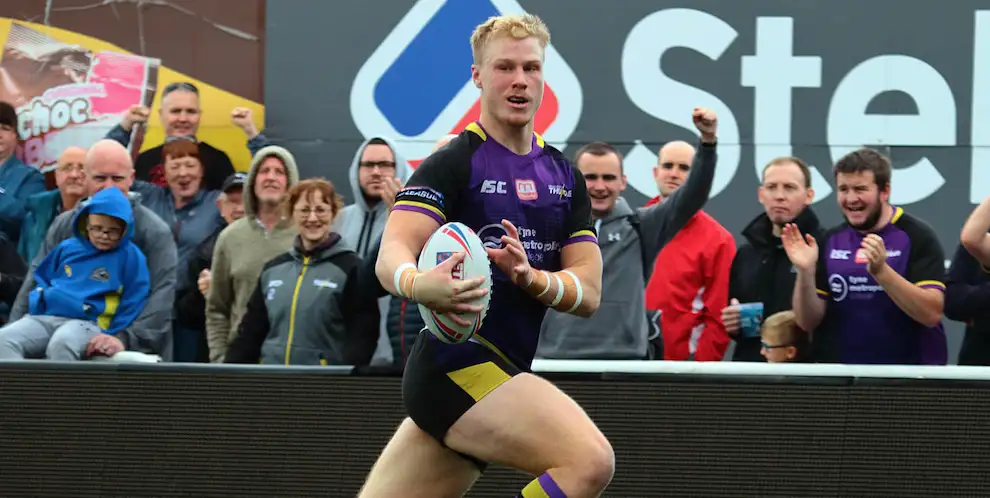 Castleford centre Kieran Gill will join Newcastle on a permanent deal for next season.
The 23-year-old has been at Thunder on a season-long loan from the Tigers in 2019, scoring 20 tries in 17 appearances for the League 1 outfit.
Newcastle coach Simon Finnigan said: "I'm very pleased to bring Gilly in as a Thunder player.
"He is very good on the field for us and has been very consistent all year.
"The calibre of the player he is and the systems he has come through, we wanted to keep him. Off the field, he is excellent and is good around the group so he is an important signing for the club.
"He is happy where he is and it is a good fit for both."
Gill added: "I'm extremely excited to get the deal over the line. After a good loan period this year, it was hard to not stay really.
"I've loved the last four years at Castleford and am thankful for the experience I've gained as a player and a person. Unfortunately injuries didn't go my way but with Thunder I've found a great club with great ambitions and I'm sure it will continue to grow."
---
More on site
Only Leigh stand in the way of a new name in Super League
Brits Down Under: Bateman different class, disappointing Dragons & Watkins struggles
Lachlan Coote included in Great Britain squad
Super League Highlights: Round 27