Toulouse Olympique tie down overseas 'tackling machine' with World Cup experience on new contract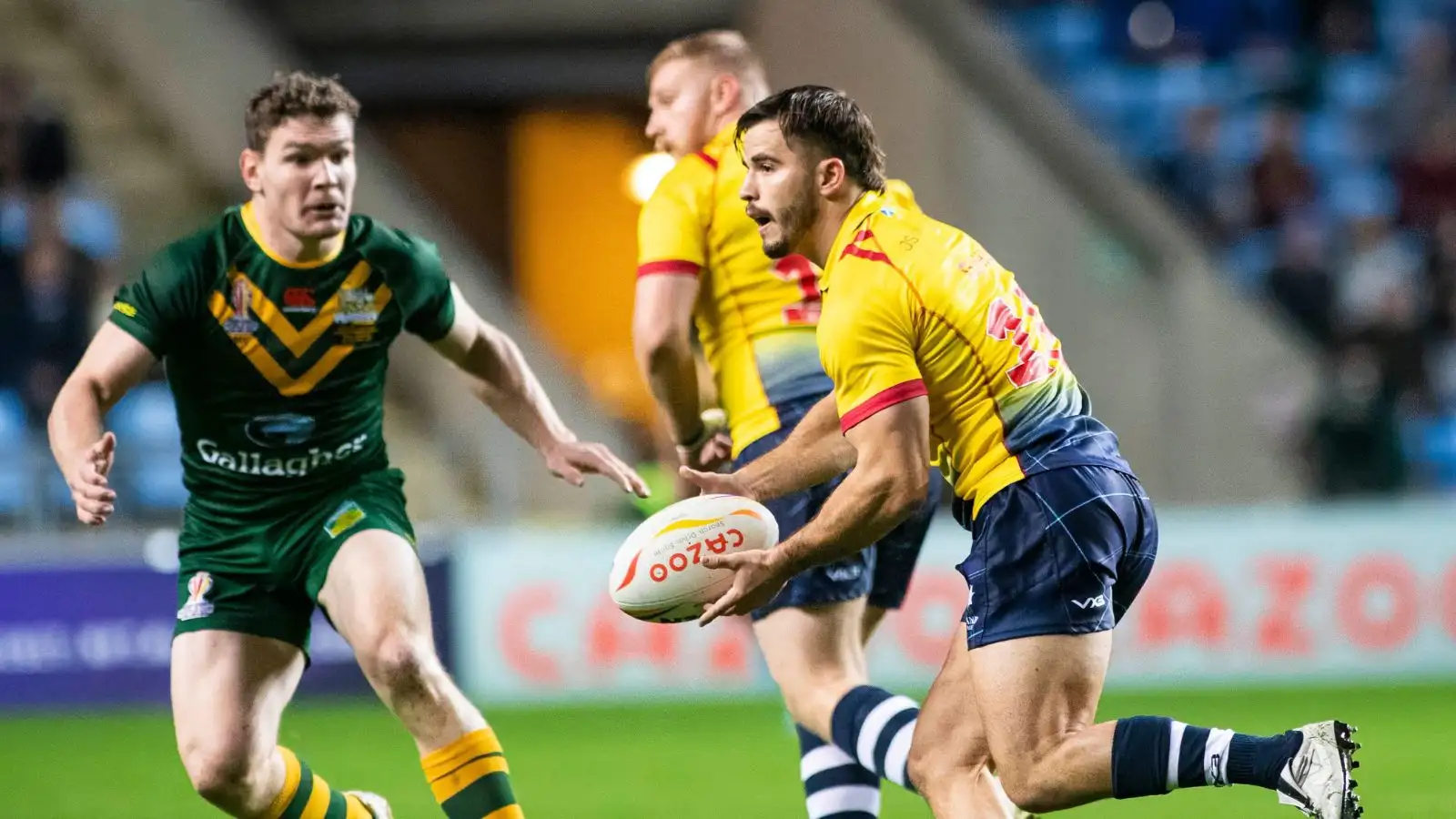 Toulouse Olympique have retained the services of Scotland international hooker Calum Gahan until at least the end of the 2025 season.
The 26-year-old hooker arrived in the south of France ahead of last season from then fellow Championship club London Broncos, having played 12 games for the capital club in 2021.
After missing a chunk of the season at the start of last year through injury, Gahan went on to make 20 appearances for Toulouse in his first season with Sylvain Houles' side, scoring two tries.
Fresh from signing his new deal with Toulouse, Gahan said: "I am very happy to be part of this club for two more years.
"I have felt very welcome since my arrival at the start of 2023, from the coaching staff to the administration to the supporters and volunteers.
"I'm looking forward to the challenge of progressing to the Super League and we owe it to everyone who supports this club."
Sylvain Houles delighted to keep 'tackling machine' Calum Gahan at Toulouse Olympique
Gahan, who was born and raised in Australia, spent time in the Queensland Cup with Norths Devils before moving to London ahead of the 2021 season.
The Darwin-born hooker has won three caps on the international stage for Scotland, qualifying to play for the Bravehearts through his family heritage.
Gahan represented his Scotland at last year's World Cup in England, playing in all three of their group games against Australia, Fiji and Italy.
Toulouse boss Houles says he is happy to have retained 'tackling machine' Gahan for the next two seasons.
Houles said: "Calum is a real athlete and a great professional with big engine, a player who is always on the go and searches to improve.
"He has good passing quality, is quick behind the play the ball and is a tackling machine."
READ NEXT: Cook Islands international departs newly-promoted London Broncos for Championship move: 'We can do great things together'