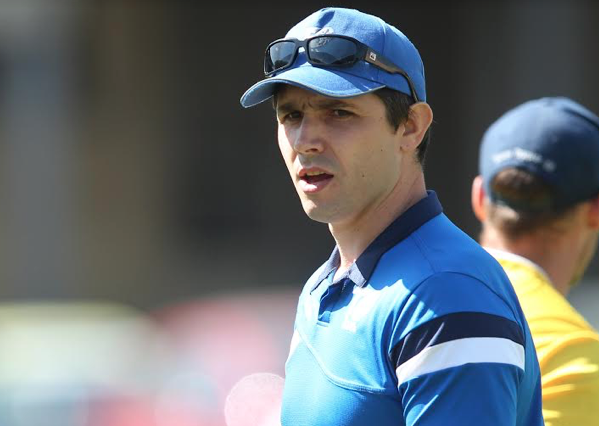 Toulouse coach Sylvain Houles expects the gap between Super League and Championship to widen following the end of the Super 8s.
Clubs voted to scrap the system after four years, meaning an end to the relatively successful Qualifiers series which sees the bottom four Super League teams scrap it out with the top four Championship teams for places in the top flight the following year.
The French club beat two top flight outfits – Hull KR and Widnes – but finished sixth, narrowly missing out on the Million Pound Game, eventually won by London Broncos to earn them a return to Super League.
From next season, there will be automatic promotion from the Championship – following a top five play-off – with the bottom placed Super League team dropping down.
Houles said: "It will be different next season. There are two more clubs in York and Bradford, Widnes coming down from Super League, Toronto, Featherstone, Leigh, Halifax.
"The standard will be raised and it's still a long season because there will now be 27 games before the play-offs.
"The season will be less complicated (without The Qualifiers).
"But I do not think this system helps the Championship to develop. Participating in the Middle 8s and playing the Super League teams allowed the second division clubs to progress significantly in the space of four games.
"Now this formula has been abandoned, I fear that the gap between the two levels is widening.
"I do not think the level will drop next year, but long term, it seems inevitable.
"In addition, the team that will go up after the final will have very little time to build the squad needed to maintain Super League.
"We could find the same problem as before, where the promoted team that made the step up being relegated after one season because they couldn't stand up to the competition."
Houles also conceded that he would have preferred if big-spending Toronto Wolfpack had earned promotion. The heavy favourites suffered a shock defeat on home (artificial) turf at Lamport Stadium to miss out on Super League.
He added: "I wanted Toronto to win for the club to get to the end of their project, as they have the finances, the public – they manage to attract 8000 people to the stadium – and I would have liked to see what they could bring to rugby league generally being in the best European competition.
"Now that they have missed out, I do not know what their strategy will be, but it will be a direct competitor for most of us, although it would have been if London had lost.
"Given their season, it is well deserved for the Broncos. I do not know what they will bring to Super League yet, because they will first have to upgrade on several points, such as the structure of the club, the ground and the (fanbase)."