Steve Price: It was my choice to rest Stefan Ratchford and Chris Hill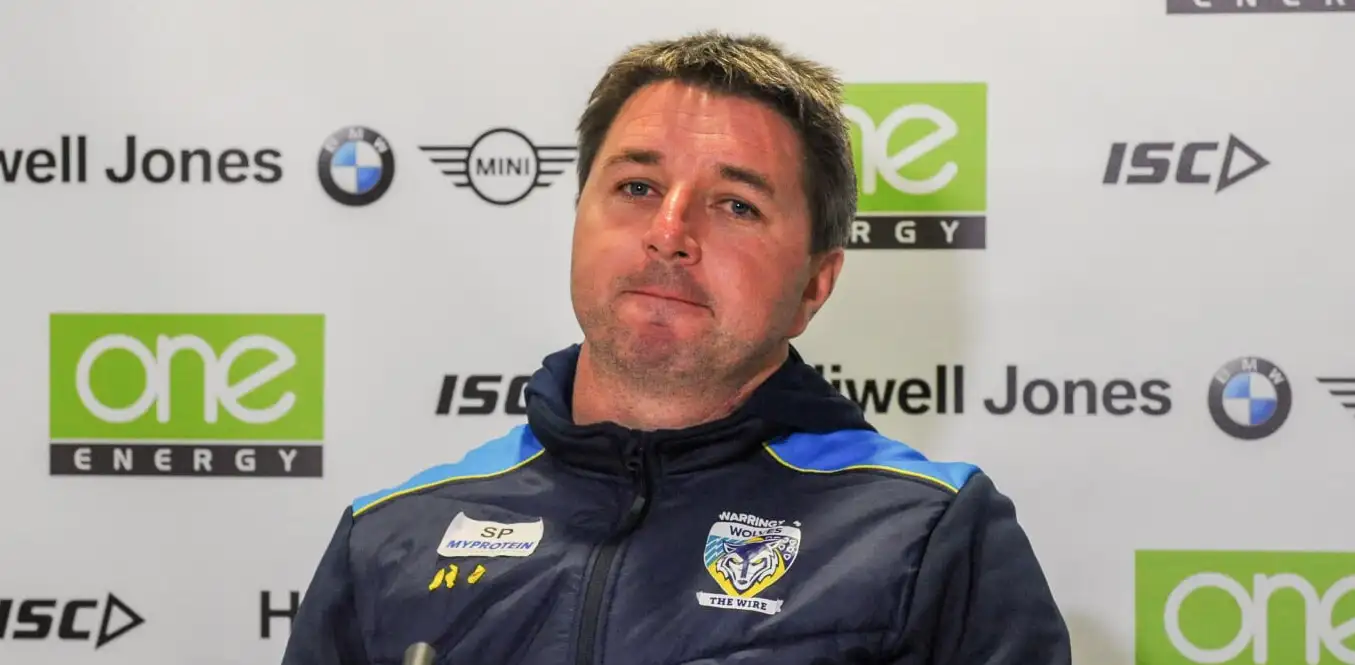 Warrington coach Steve Price said it was his choice to rest England duo Stefan Ratchford and Chris Hill so they would be fully ready to play Wigan next week.
The Wolves beat Salford Red Devils 30-14 at the Halliwell Jones Stadium on Friday night, laying down a marker for their top four credentials.
Price rested Ratchford and Hill after the pair played in England's win over New Zealand in Denver last week.
On his decision to leave the pair out of the squad, Price said: "It was my choice to rest them.
"They definitely wanted to play with the team, but with the amount of flying they did and the high altitude, I thought it was smart to give them a rest so they will be ready for Wigan next Friday."
After having a week off last week, Price was just pleased to pick up the two points against Salford, despite him not being overjoyed with their performance.
He said: "We did what we had to do to get the result and it is a credit to the players for getting a 30-14 scoreline after having a full week off.
"In certain aspects of the game, I thought we were a little bit flat and we missed a heap of opportunities to score tries. I think we missed six or seven try scoring opportunities in the game so we will take the win and move on.
"We went away from the gameplan in certain parts but when the boys got back to it, we really put a dint in their defence.
"Josh [Charnley] has been terrific all year and did some really good things. A special mention must go to Mike Cooper, to play 80 minutes was a big effort through the middle."
Price praised Salford's forward pack for their tough and uncompromising display.
He added: "Salford had a big crack.
"They have a solid structure and play really well through the middle part of the field and Rob Lui was great for them. They stretched us in certain parts of the field but to come away with a 30-14 scoreline, I am happy."
Price revealed Ben Murdoch-Masila and Ben Pomeroy will have scans on leg injuries.
Next up for Warrington is a trip to Wigan Warriors next Friday, 7:45pm kick-off.