Steve McNamara calls for player welfare to be prioritised after busy Easter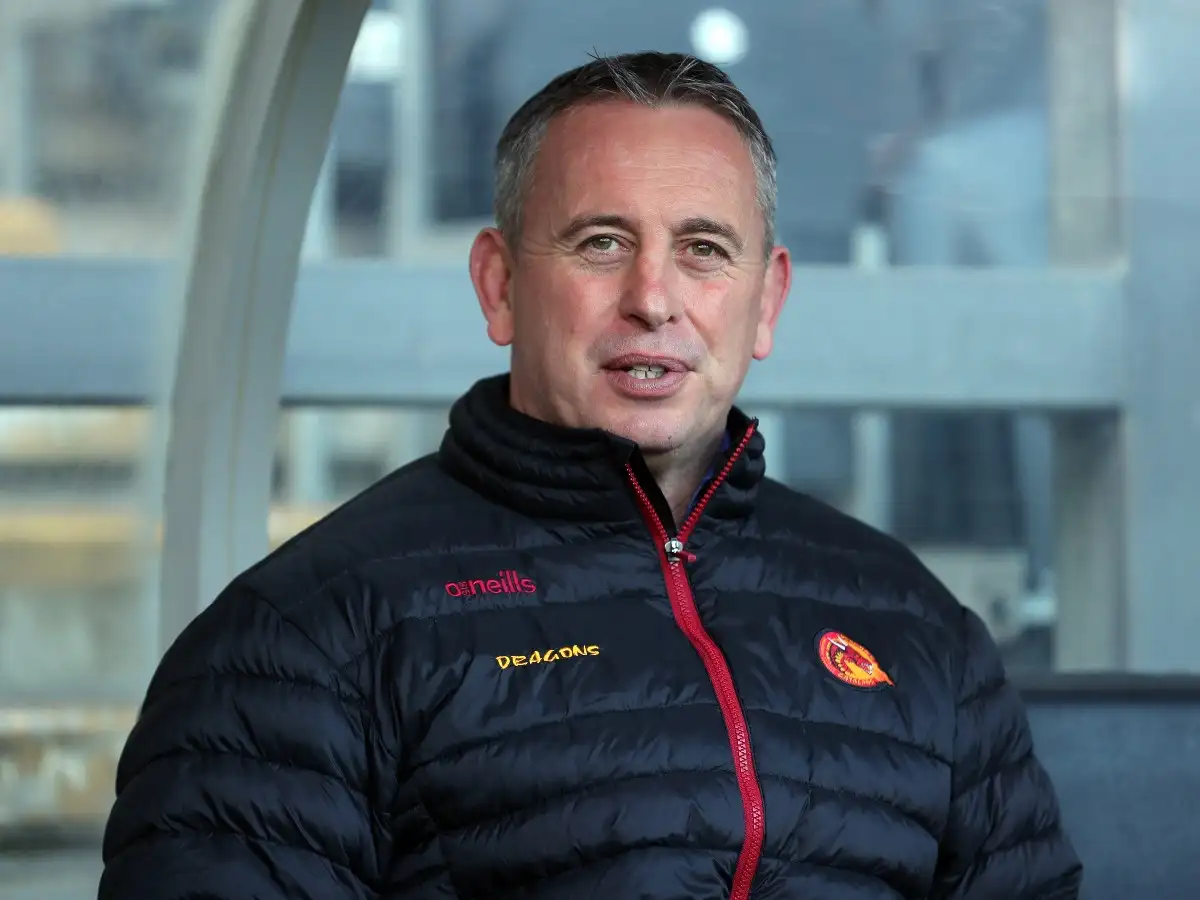 Catalans Dragons coach Steve McNamara believes the sport's authorities will now review its Easter double header weekends as the game prioritises player welfare. 
The Dragons won both their Easter derby with Toulouse and an Easter Monday away day at Salford but lost big forward Jordan Dezaria to a groin injury.
Several Super League coaches, including McNamara's opposite number on Monday Paul Rowley, have spoken out against the unnecessary pressure the Easter schedule is placing in its players.
"You talk about welfare but that's not welfare, that's not looking after players," said Rowley, who has seen key men Mark Sneyd (knee) and Tim Lafai (broken hand) pick up injuries.
"We have got a World Cup at the end of the year and we are putting players at risk. We want to win a World Cup but we are adamant on shooting ourselves in the foot by doing silly things like this. 
"I think whoever makes the decision to do this should walk a mile in the players shoes. They'd change their mind."
And after seeing his side beat Rowley's Red Devils, McNamara agreed that now is the time for a review.
"With the policies the RFL are putting in place, quite rightly to protect players with player welfare, concussions and everything else around the whole of that, I don't know if it will or it won't (be scrapped) but it seriously needs to be looked at," he said.
"We've all said it for a number of years that if we are going down that route (of player safety) then this is another aspect that needs to be looked at. I'm sure it will be."
England and Hull KR winger Ryan Hall also called for an end to Easter double headers.
Right, for the umteenth time, @SuperLeague can we do away with the Easter schedule now. We ask every year and it gets laughed off. Our bodies are our tools it feels like you disrespect them.

Your sincerely,
Every super league player ever!

— Ryan Hall (@Ryan5Hall) April 18, 2022
Steve McNamara: I'm sick of defending with 12 players
McNamara meanwhile was left raging after seeing Joe Chan sin binned against Salford, having also been sent off against Toulouse. He was seen visibly frustrated with the player on the touchline at the half-time hooter.
"I'm just sick of defending with 12 players at the minute," McNamara told Love Rugby League.
"There were a couple of back-to-back penalties we had given away and we didn't need to give away another one. He's a young man and will learn from it. But I just thought at that stage someone was going to be in the sin bin. It just happened to be Joe. So disappointing because we were in control and that sin binning could have changed the dynamics of the game."
On Dezaria, McNamara confirmed that the forward faces a spell on the sidelines.
"He grabbed his groin. Any team you speak to after the back to back games will have picked up something. It looks like Jordan is ours."
PLAY: Our free Fantasy Rugby League competition is back for 2022