St Helens chairman Eamonn McManus wants RFL to implement rescue plan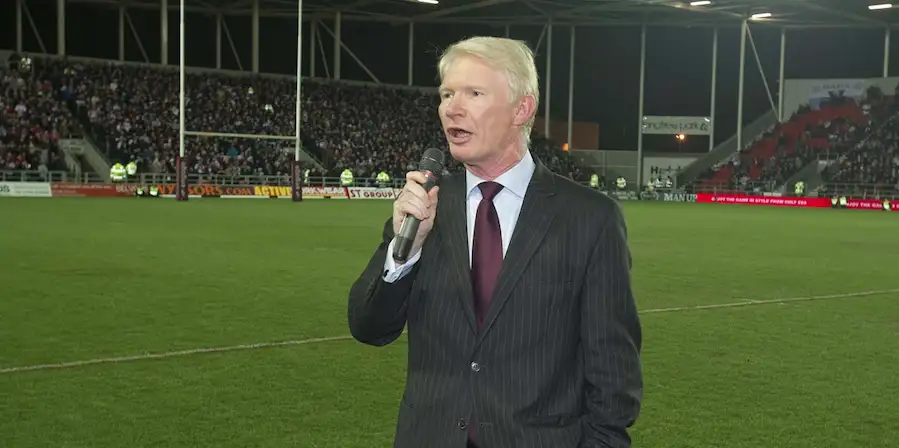 St Helens chairman Eamonn McManus wants the Rugby Football League to implement a rescue plan for all clubs concerned as they prepare for a suspension of the season.
All 12 Super League clubs were in Huddersfield on Monday to discuss the next step for rugby league in the wake of the coronavirus pandemic.
Most other major sports in the UK have gone into shutdown but rugby league was still played at the weekend.
McManus said: "We can't hide away from this. If we are looking at a scenario where we're playing behind closed doors or not playing at all for a period of time, then the financial implications for the clubs and the game are considerable to put it mildly so we've got to work on an action plan which is basically a rescue plan.
"In terms of whether we continue or not, I think the government may well take it out of our hands anyhow in terms of action on mass gatherings.
"But I think – as a game – we really have to hit this on the head now. I think we're the last man standing now in terms of sport.
"I think a sense of realism has to prevail now regardless of what the government says but I think the government will take action in any event.
"Then it's a matter of trying to quantify the liabilities of the clubs, the liabilities of the game, do what we can do to reduce costs over a period of time, both at club level and governing body and central level, and re-schedule the season and see if we can survive this."
Watch our Last Tackle podcast, featuring a guest, every week. SUBSCRIBE to Love Rugby League on YouTube.
Listen to The Final Hooter podcast, featuring exclusive interviews, every week. 
SUBSCRIBE
 to Love Rugby League on Apple Podcasts.
---
More on site
Brits Down Under: Williams shines on debut, Whitehead the workhorse and Watkins impressive in defeat
Championship game called off due to coronavirus fears
Paper Talk: North America eyes Brierley, Fitzgibbon linked with Hull FC & Catalans suffer financial blow
Kristian Woolf wants "strong decision" by rugby league on coronavirus