Warrington considering appeal against Paul Vaughan ban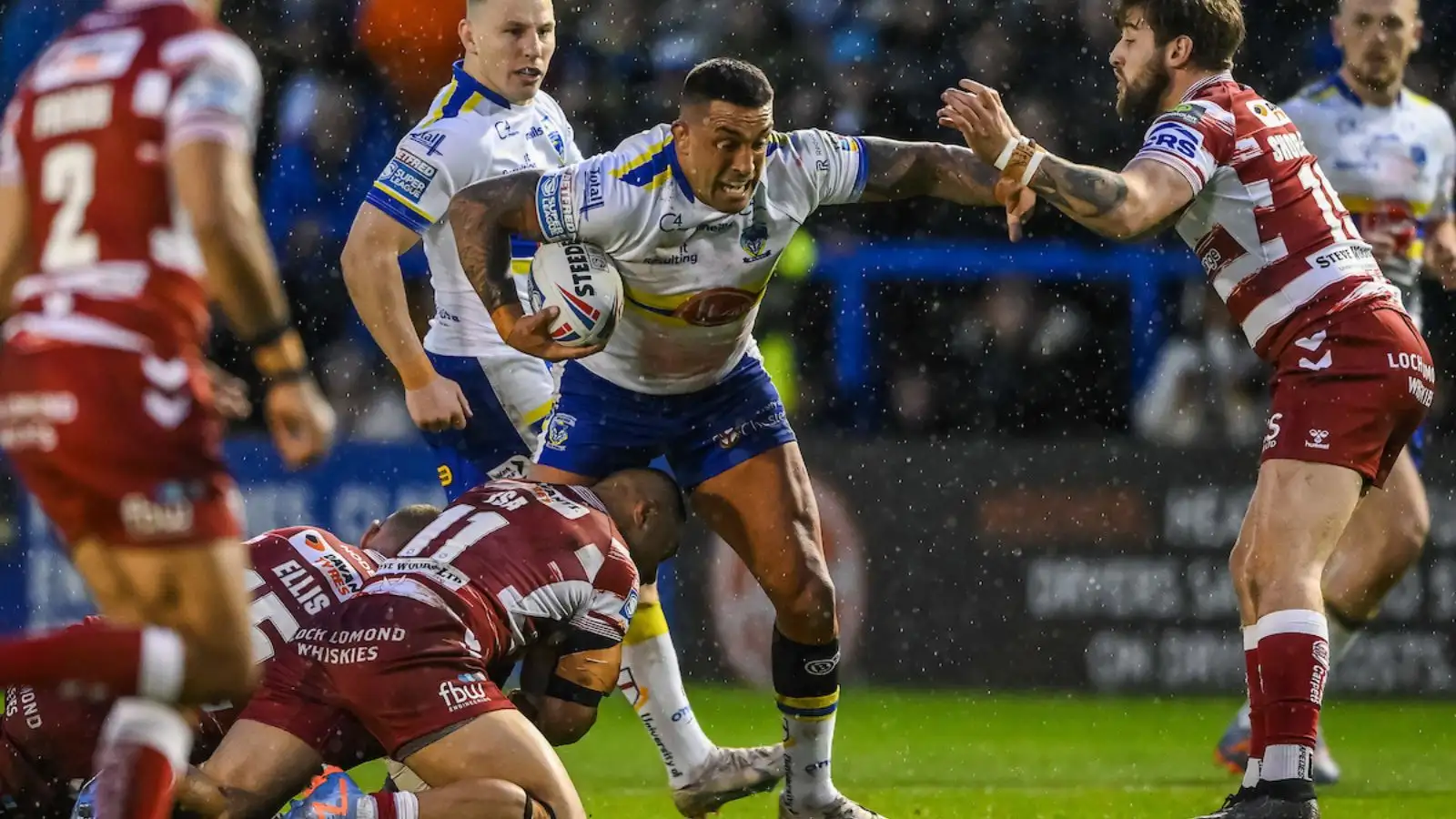 Warrington coach Daryl Powell says the club will consider a potential appeal against the one-match ban given to star prop Paul Vaughan.
The Rugby Football League's match review panel have given Vaughan a one-match ban for a Grade B dangerous contact in their 13-6 defeat to Wigan on Friday.
Vaughan is set to miss Thursday's televised clash against champions St Helens, with Warrington yet to make a decision on appealing the suspension.
An appeal has to be submitted by lunchtime on Tuesday.
"He's obviously a middle unit player which we couldn't really afford (to lose) but it is what it is," Powell said.
"The game is fast and there are some tackles that are getting pulled up… The game is a difficult one at times and Vaughany has lost his legs a little bit. There is absolutely no malice at all.
"There is an inconsistency there but it is what it is, we'll just have to cop it and move on.
"It's a little bit of a hip drop tackle where he swings around on the tackle and it just catches Kai Pearce-Paul's foot underneath him.
"I'm going to have a real good look at it later and decide what we do, but it's a tough one to take because I don't think there is any real intent there.
"Matty Lees, potentially, is lucky to get away with his to be honest watching that back but you've got three or four blokes who are making decisions and you just have to go with it."
Daryl Powell ponders appealing Paul Vaughan ban
Vaughan's ban comes as a blow to the Wolves, who are already without the likes of valued packmen Joe Philbin, Gil Dudson, Joe Bullock and James Harrison.
Powell added: "I'm going to have a good look at it later and then make a decision whether the grading is right or not from our opinion, but there is certainly no intent from what Vaughany did.
"It's certainly disappointing, he's been good for us so he'll be a miss but it is what it is.
"We've been dealing with this sort of stuff all season with our middle unit. We've had to be pretty adaptable and we'll have to go again with that."
Table toppers Warrington will look to return to winning ways when they travel to champions St Helens in Thursday night's televised clash on Sky Sports, 8pm kick-off.
READ NEXT: Singleton scan, Warrington boost & Croft doing it tough – Casualty Ward