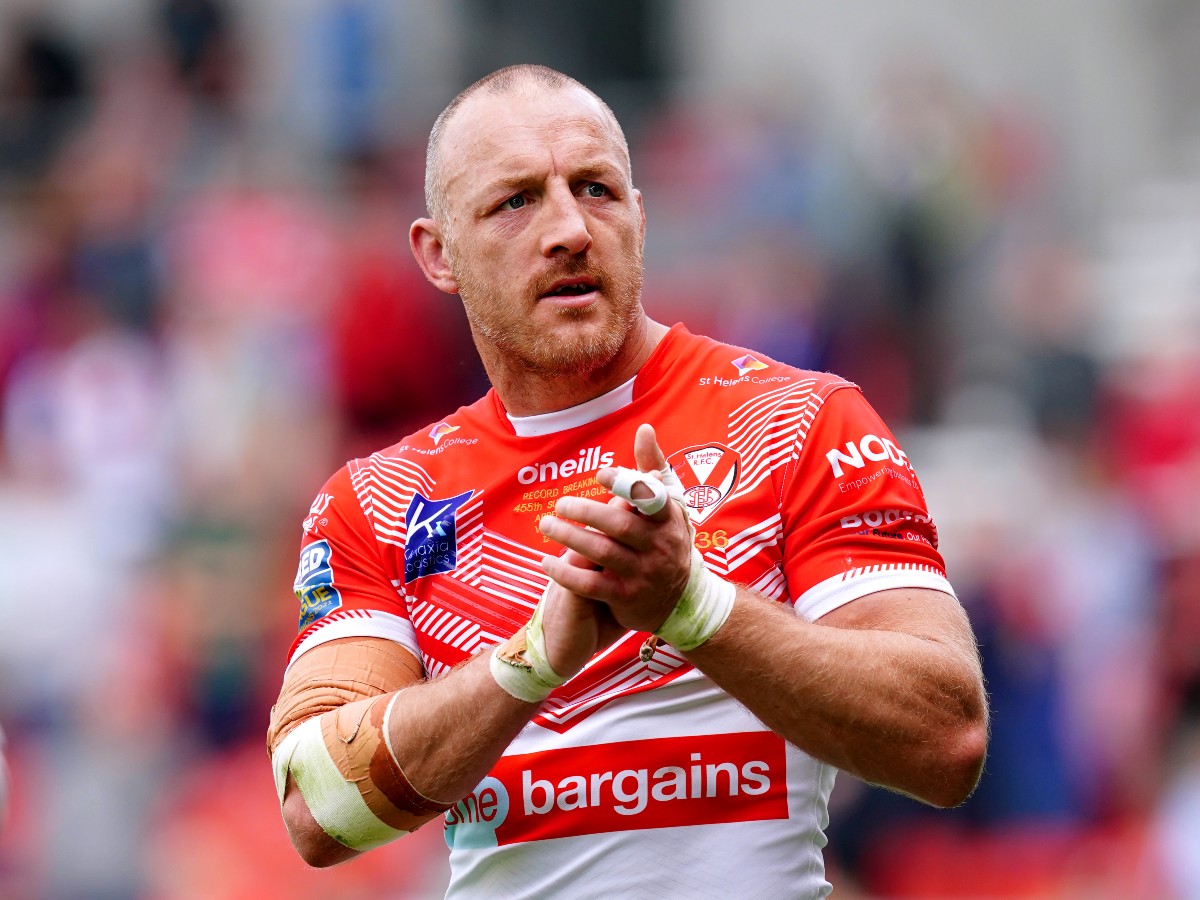 St Helens legend James Roby says he has not spoken to anyone at England about a possible return to international duty ahead of the World Cup.
The 36-year-old announced his retirement from the international game in September 2021. However, speculation has not gone away with linking Roby with a possible return to the England team for the upcoming World Cup.
Roby presented the England players with their match jerseys ahead of their 18-4 win over the Combined Nations All Stars last week.
"I've had no dialogue between me and anyone at England," Roby said when asked about a possible return to the England fold. "As far as I'm concerned I've retired from international and I'm just concentrated on playing well for St Helens."
Roby won 38 caps in total for Great Britain and England – seven for Great Britain and 31 for England, playing in three World Cups.
LEGEND: James Roby may plan on but his record will never be broken
James Roby on his retirement plans
Super League's all-time appearance holder is out of contract with Saints at the end of the season. He says he has yet to make a decision on whether this will be his final year in the game or whether he will go around again in 2023.
He continued: "I know it is a question that people keep asking me and I've not really got a set answer to be honest.
"There'll always be a part of me that will always want to carry on and there's a part of me that says it is time to retire now. There are pros and cons for both.
"I'm aware and the club is aware that a decision needs to be made pretty soon so I'm sure something will get sorted pretty quickly. It is a decision that I need to make myself, I've had enough time to think about it and you think I should have made my mind up by now!
"Within the next couple of weeks a decision will be made and we'll go from there."
PODCAST: Paul Wellens on James Roby, England & his coaching ambitions
LINKTREE: Love Rugby League website, podcast, app & Fantasy RL