Shaun Wane: England door still open for James Roby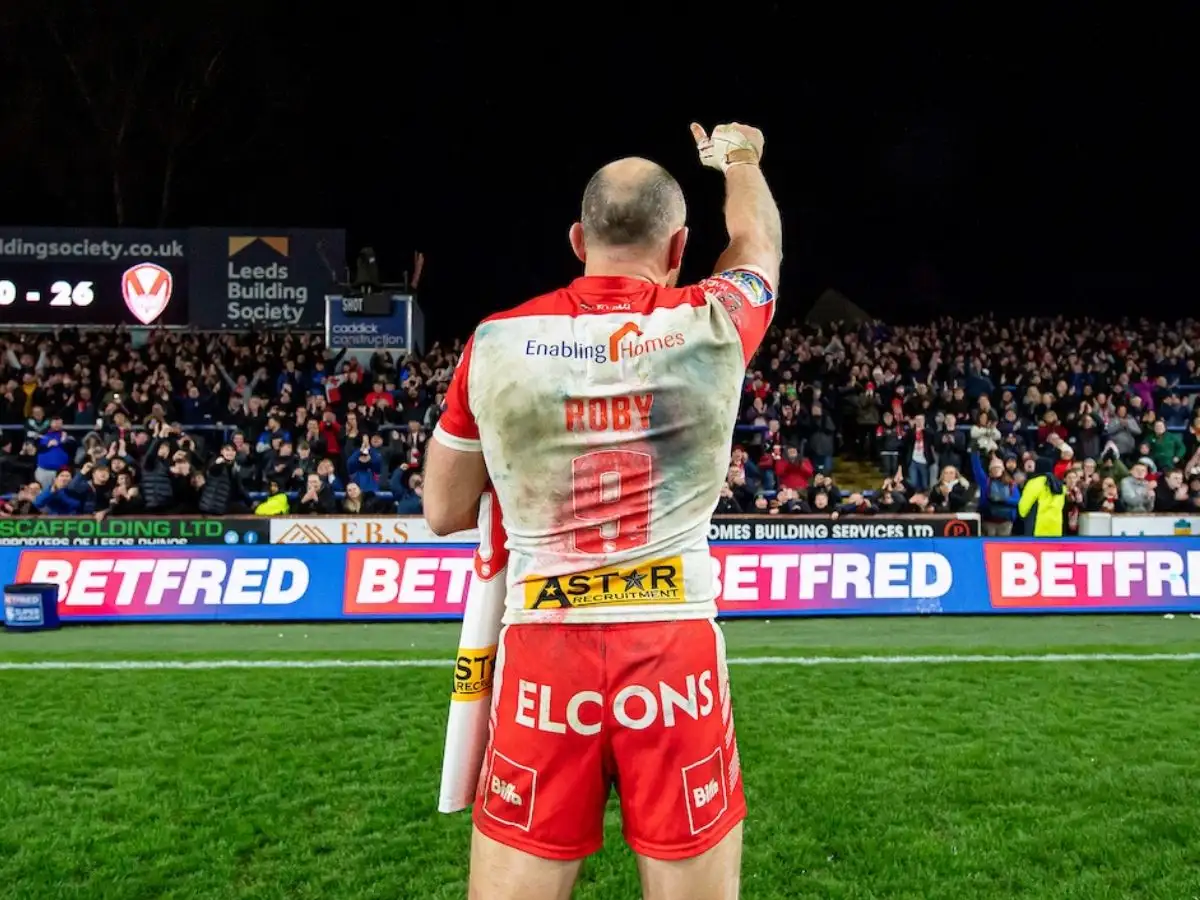 England coach Shaun Wane says he has left the door open for James Roby to make a u-turn on his international retirement ahead of the World Cup.
Roby announced his retirement from international rugby league last September, but there is speculation that he could return to the England fold.
The 36-year-old surpassed Kevin Sinfield to become Super League's highest appearance holder on Sunday, with the Saints legend sitting on 455 Super League games.
When asked if he had left the door open for Roby, Wane said: "Absolutely – no question.
"I've not spoken to him and you can ask him that. He phoned me and told me he wanted to retire and I've too much respect for him (to argue).
"He's an outstanding player and he's still doing it now. I've all the respect for James Roby and if he changes his mind I'm sure he'll let me know."
Could James Roby make an England u-turn?
England assistant Wellens says any hope of Roby announcing a u-turn on his international retirement is unlikely, but he would not be surprised if he played on for one more year with Saints when his contract runs out at the end of this year.
On Roby, Wellens said: "He is super fit, the fittest player that I have ever come across in the sport. In past international camps, players from other clubs are gobsmacked by his levels of fitness.
"I still think he is the best nine in the competition and I'd be amazed if many disagreed. Robes made the decision to call time on his international career. We respect that and how can you not given what he has done in the game?
"But I'm sure if he picked up the phone to Shaun Wane and made his intentions clear that he'd like to be part of the World Cup then Shaun would be delighted with that.
"You would never say never but I'd be very surprised if he made a u-turn. There is talk of him hanging his boots up at the end of this year… But I'd never put anything past James Roby.
"I don't think he'll come back for England but James is his own man and a very determined individual. When he puts his mind to something it happens."
LOVE RUGBY LEAGUE: All the latest news, Podcast, App & Fantasy RL