Jacques O'Neill set to make rugby league return next month for Cumbria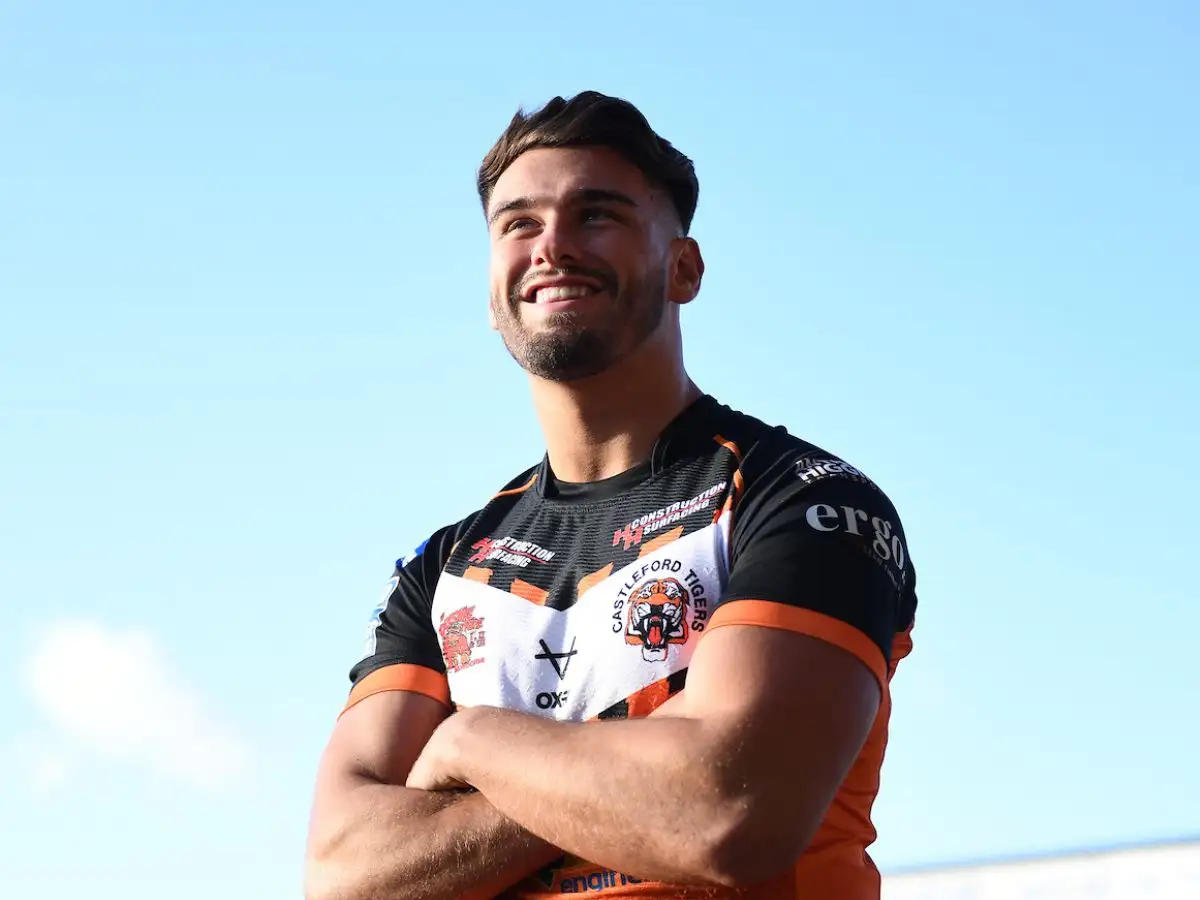 Jacques O'Neill is set play his first game of rugby league since entering Love Island next month after being named in a provisional Cumbria squad.
The former Castleford hooker, who hails from Barrow, has been invited to represent his native Cumbria when they take on Jamaica in a World Cup warm-up match at Workington on October 7.
O'Neill was granted a release from his Castleford contract in June so he could pursue an opportunity on hit reality TV show Love Island.
Barrow boss Paul Crarey, who will coach the Cumbrian representative side, has welcomed O'Neill to represent the county he grew up in.
"Jacques is definitely a Cumbrian and he would be an option if he wanted to play," Crarey told BBC Radio Cumbria.
"He would probably bring people in to watch, and raise the profile of Cumbrian rugby league."
Castleford have the first option to re-sign O'Neill should he wish to return to playing rugby league.
The Cumbria rep side hasn't played a game since taking on the England Knights in 2011. They will return when they welcome the Reggae Warriors to Derwent Park on October 7.
Players from the three semi-professional Cumbrian clubs – Barrow, Whitehaven and Workington – will make up the bulk of the squad, with a sprinkling of Super League talent.
Jacques O'Neill in provisional Cumbria squad:
Kyle Amor (St Helens)
Jacques O'Neill (Unattached)
Brad Singleton (Wigan)
Harvie Hill (Wigan)
Sam Halsall (Wigan)
Brad Walker (Wakefield)
Jamie Doran (Workington)
Conor Fitzsimmons (Workington)
Stevie Scholey (Workington)
Jordan Thomson (Workington)
Gregg McNally (Rochdale)
Tee Ritson (Barrow)
Luke Cresswell (Barrow)
Ryan Shaw (Barrow)
Brett Carter (Barrow)
Jake Carter (Barrow)
Ryan Johnston (Barrow)
Ellis Gillam (Barrow)
Connor Saunders (Barrow)
Tom Hopkins (Barrow)
Andrew Bulman (Whitehaven)
Curtis Teare (Whitehaven)
Tom Walker (Whitehaven)
Luke Broadbent (Whitehaven)
Perry Singleton (Whitehaven)
Liam McAvoy (Whitehaven)
Cumbria have previously played the likes of Tonga, Australia and the USA. The Cumbria Rugby League Coordinating Committee are keen to bring back regular games.
PODCAST: Gil Dudson on Catalans red mist, winning Wigan, World Cup fears and reigniting Warrington
FOLLOW: Keep up with all the latest on the Love Rugby League mobile app and podcast