Hull FC confirm season-ending injury to forward Joe Cator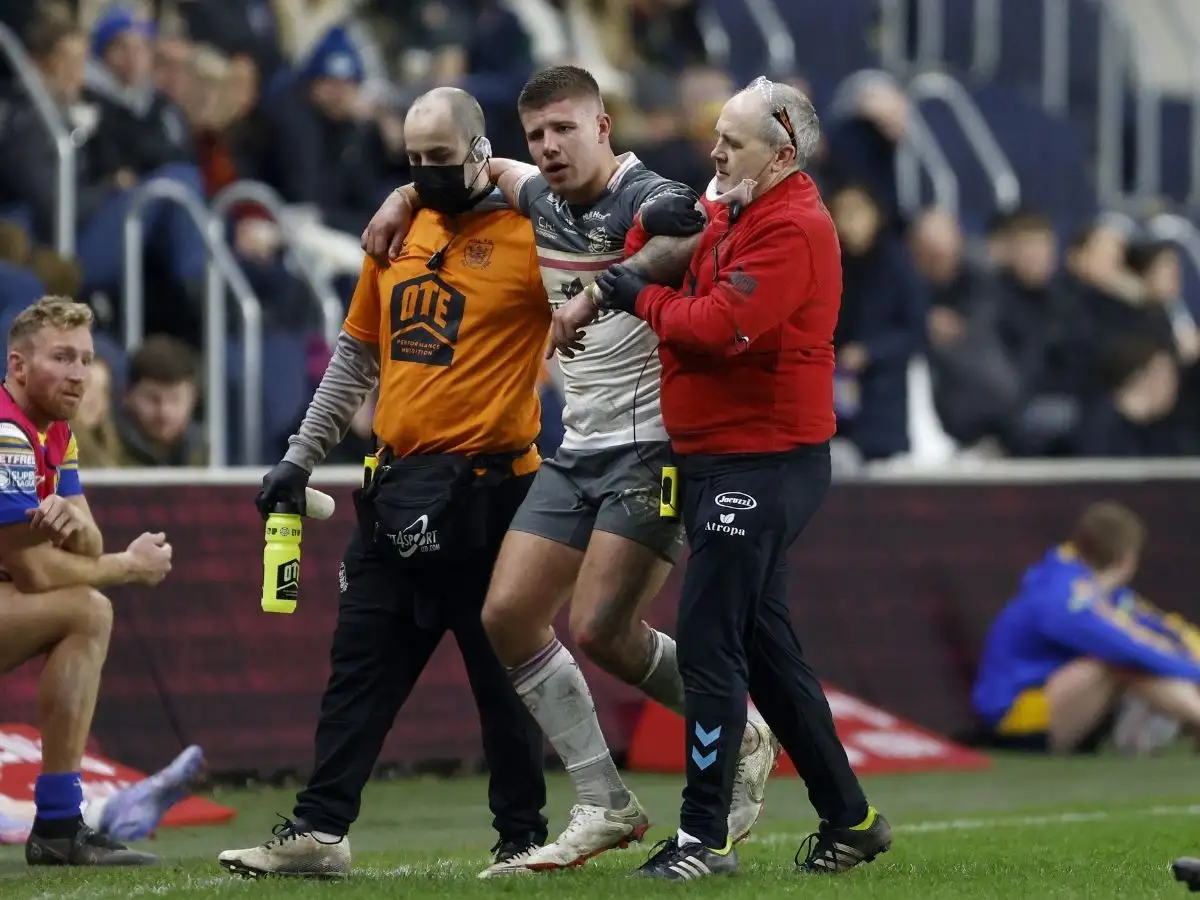 Hull FC forward Joe Cator suffered a season-ending injury in last week's win over Leeds, coach Brett Hodgson has confirmed.
The 23-year-old only returned last week after missing seven months of action with a ruptured Achilles. In his first game back, he suffered a recurrence of the same injury.
Cator will now miss the rest of the 2022 Super League season.
Hull coach Brett Hodgson said: "Unfortunately for Joe, it's the worst case scenario. He's re-ruptured the Achilles that he had the operation on last year.
"It's terrible news for him and we're all devastated for him. But we'll get around him the best we can and support him through what will be a tough few months. He has a good network around him with his family too.
"He had his operation on Wednesday. We're looking at a similar timescale to his previous injury, and he won't play again this season. It's a massive blow."
READ MORE: Joe Cator vows to come back bigger and better after cruel injury blow
Hull FC will rally around Joe Cator in his rehabilitation
Hodgson added: "Joe will be on the sidelines supporting to make sure that he's still involved in what we're doing. He's a big part of what we do down here whether he's on the field or not. When he comes back into training, we'll be looking to him for certain aspects of our game preparations. He has a great football brain and a good knowledge of opposition, so we'll be using him in a way that he can contribute to our junior development for example.
"It was just one of those unfortunate things. It wasn't too soon for him to come back, he'd ticked all the boxes. He actually wanted to play a few weeks earlier but we held him back so he could have a bit more time to get some more work done.
"We've all been checking in on him throughout the week. He's got a lot of rehab coming up and it's going to be a long road ahead."
PLAY: Is Joe Cator in your Fantasy Rugby League team? Click here to create yours now!