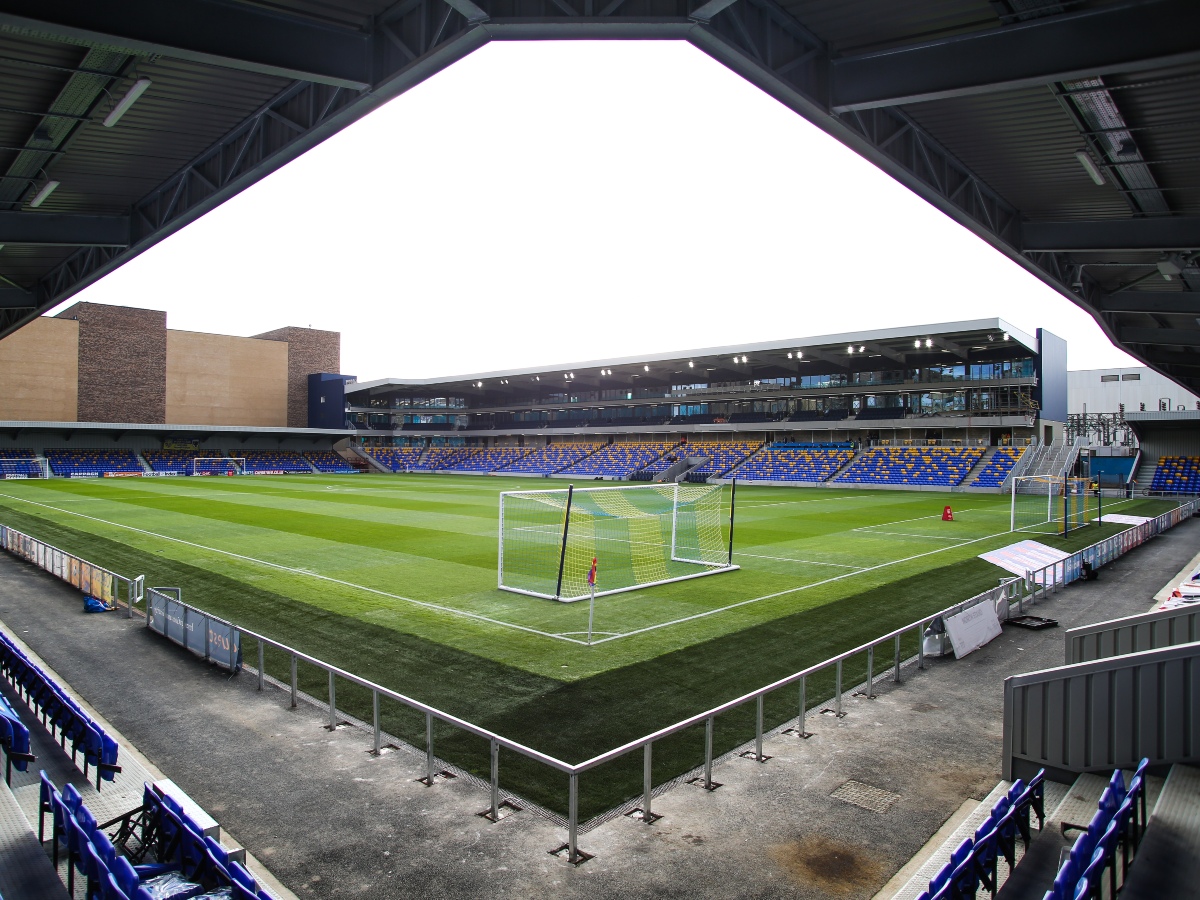 AFC Wimbledon head coach Mark Robinson has discussed the benefits that both sides will get out of their new partnership with London Broncos
London Broncos will call Plough Lane their new home in 2022, sharing with the Football League One side AFC Wimbledon.
Robinson says he attended a Broncos game last season, and is looking forward to building the new relationship.
The Championship club enjoyed six years at Trailfinders Ground before the move. 
Broncos have also transitioned into a part-time model for the 2022 season.
Fantasy Rugby League: Five players to include in your Championship squad
Mark Robinson looking to build relationship with London Broncos
Robinson said: "I was fortunate enough to be invited to one of their games a couple months ago. I went down there with Rob (Tuvey) and some of the other coaches. It was really good. I really enjoyed it.
"It's not something I've watched a lot of. It's exciting and obviously I live local so I'm looking forward to watching them at Plough Lane.
"The club have done a deal with them which is exciting. They've promised me that it's not going to ruin the pitch. The pitch is going to be great which is important.
"It just brings more atmosphere to the whole area.
"It's great for them and they want to generate some support. It just makes the whole area exciting. I'm sure some Wimbledon fans will go have a look.
"They're great people and have really welcomed us. I think it's something that could be beneficial in the future. I'm a big believer in sports overlapping in certain areas in terms of robustness and resilience. There's certainly some things we can learn from them and in terms of transition and stuff.
"I met their head coach and he was a really intelligent, interesting guy. There's definitely value there in all different ways. It's exciting."
🎙️@AFCWimbledon Head Coach, Mark Robinson talks about his experience when he was invited down to watch the Broncos, and how he feels that both clubs could learn from each other and overlap perfectly!

🎟️Purchase your tickets here. https://t.co/Nzam7cI5IY pic.twitter.com/sKYz0PMn8I

— London Broncos (@LondonBroncosRL) January 27, 2022
READ MORE: Newcastle Thunder announce 2022 squad numbers
CLICK HERE TO ACCESS FANTASY RUGBY LEAGUE 2022