Castleford in danger of missing out, London's next steps, do the rankings matter for everyone? – Four takeaways from the IMG gradings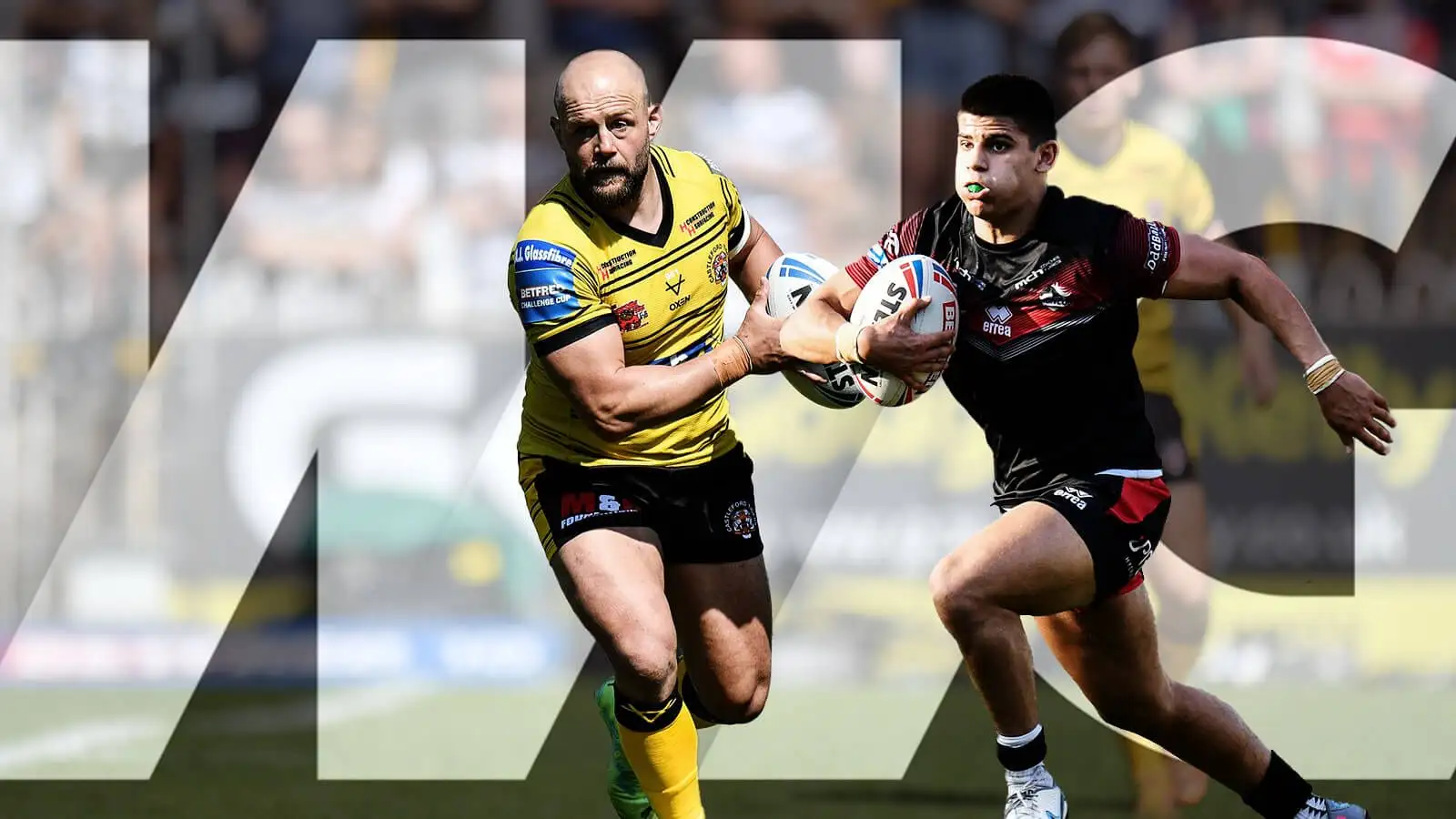 IMG's initial illustrative gradings are in: and there is plenty to dissect.
Seven Super League clubs have been awarded Grade A rankings, meaning they are assured of a place in Super League in 2025: but given the identity of those clubs – Leeds Rhinos, Wigan Warriors, St Helens, Catalans Dragons, Warrington Wolves, Hull FC and Hull Kingston Rovers – that is not where the headlines are given the big reveal.
It is below that where there are plenty of talking points and takeaways to consider. Here are some of the biggest…
Castleford in danger of missing out?
Given how the top 12-ranking clubs at the end of next season make the cut for Super League in 2025, the sight of Castleford Tigers in 13th will be a worrying one for the club's supporters.
Yes, the gradings are only illustrative and yes, Castleford intend to appeal the situation according to a statement made by the club on Wednesday morning.
If they get the half-point back that they say was omitted from their gradings, they go back inside the top 12.
But their position emphasises how they are a club in grave danger of missing the cut in 12 months' time.
The fact they are below Wakefield Trinity, whose stadium improvements will be added to their score in a year, is concerning, as is the fact Leigh Leopards' score will also likely go up due to improved league position: though their Challenge Cup win this year will come off the scoring.
A club struggling to make improvements to their own stadium off the field, Castleford seem to be in a position where another season of struggle at the bottom, which in turn leads to a lower performance score given their eighth-placed finish in 2021 will be removed from the equation, puts them in jeopardy of missing the cut for Super League 2025.
London: what now?
There is no doubting where the big shock in the gradings came: newly-promoted London Broncos sitting just 24th in the list.
Few would have expected the Broncos to be inside the top 12 given their struggles of recent years – but the fact they are so low means the chances of them getting enough points on the board over the next year for when the gradings actually matter is slim at best.
In reality, it's impossible for them to find an extra four points: especially considering their 0.25 for winning the Championship this year gets removed.
So what do the Broncos do?
How do they approach what is likely to be a single-season stay in Super League?
Do they spend money and try to compete?
Or do they bank the increased monies that comes with promotion and build for the future?
Whatever the answer to that question, it seems straightforward to assume that Super League in 2025 will not include a team from the capital.
Reasons to be cheerful at Wakefield
While Castleford fans may be slightly disappointed with their grading and the outcome, the opposite will be true for Wakefield Trinity supporters.
Sitting 11th pending Castleford's appeal, Trinity already know they will score higher come this time next year due to a variety of reasons.
The most important of those is their stadium; with a newly-renovated Belle Vue opened in full next season, Wakefield are going to score well in that particular area of the grading, meaning a bump in points.
There's also 0.35 points up for grabs for them in terms of the Championship and the 1895 Cup.
Win both those – certainly not a foregone conclusion, but possible given the spend new owner Matt Ellis has promised – and they will again get a bump.
Yes, they're in the Championship meaning their average league position will take a hit. But it won't do too much damage if Wakefield finish top given they finished 10th in Super League in 2021: the season that will disappear from the gradings when they matter next year.
All things being equal, Wakefield look in a strong position to make an immediate return to Super League in 2025.
Do the rankings matter for everyone?
Not really, as ludicrous as that sounds. In reality, looking at the scores, there are 14 clubs vying for 12 positions in Super League in 2025: the seven Grade A clubs are safe as are, you'd wager, Salford and Huddersfield given they score above 13.
Toulouse, Wakefield, Leigh, Castleford and Bradford are the remaining five who all score between 12 and 13 points: but only three can make the cut.
As for the rest, even the likes of Featherstone, it seems like there's too much ground to make up in one year.
And when you get to the bottom end of the Championship and League 1, there's even less reason to pay attention to the gradings given how promotion and relegation between those two divisions is determined entirely on performance, not on gradings.
Of course, that could change if League One and the Championship merge: there is a meeting on Wednesday to determine the future of the competitions.
But so many clubs will have looked at their gradings and simply shrugged: they know that in reality, it's a long, long road to being able to compete for a top-end Grade B and a place in Super League.
So for a swathe of clubs, it's simply business as usual.
READ NEXT: Ranking every IMG grading as seven clubs achieve Grade A status