Callum McLelland is aiming to have a big season upon his return to boyhood club Castleford with the hope of playing for Scotland at the World Cup.
The 22-year-old returned to the Tigers in the off-season after signing a two-year deal from Leeds.
McLelland grew up supporting Castleford and came through the ranks at the club. He represented England at youth and academy level before embarking on a stint in rugby union with Scottish Rugby in 2017.
He won eight caps for Scotland Under-20s before returning to league with Leeds. McLelland made his Super League debut for Leeds against Castleford in 2019, but is now back where it all began.
"I'm loving it," he told Love Rugby League. "It has been a breath of fresh air after last year being unfortunate with injuries.
"It feels second nature coming back home, my grandad played here in the 70s and I'm only a stone's throw away from where I live so it has been a breath of fresh air.
"I literally grew up five minutes away from the ground. I had a Cas season ticket from being 10-year-old and then I ended up playing scholarship and academy. Hopefully now I can play for the first team."
McLelland is currently recovering from a knee injury and could return within three months. He is hoping to make a big impact at the Jungle when he does get his chance under coach Lee Radford.
He said: "My first goal is to get my knee right before I do anything and just keep injury free.
"It is looking likely that it will be three months down the line until I'm fully back. I'll get that right first then hopefully I can get some consistent game time and start building towards the end of the year.
"Last year was frustrating not being able to get consistent game time but I still feel like I've not changed how I play. My injury hasn't set me back but it has just taken time away from me. Hopefully injury stays away now."
---
More on the World Cup
Jordan Abdull hopes consistency will help him get England World Cup spot
Finding a balance: Paul Sculthorpe says aggression can win England the World Cup
List of Rugby League World Cup 2021 fixtures – date-by-date by tournament
---
Callum McLelland would love to represent Scotland at World Cup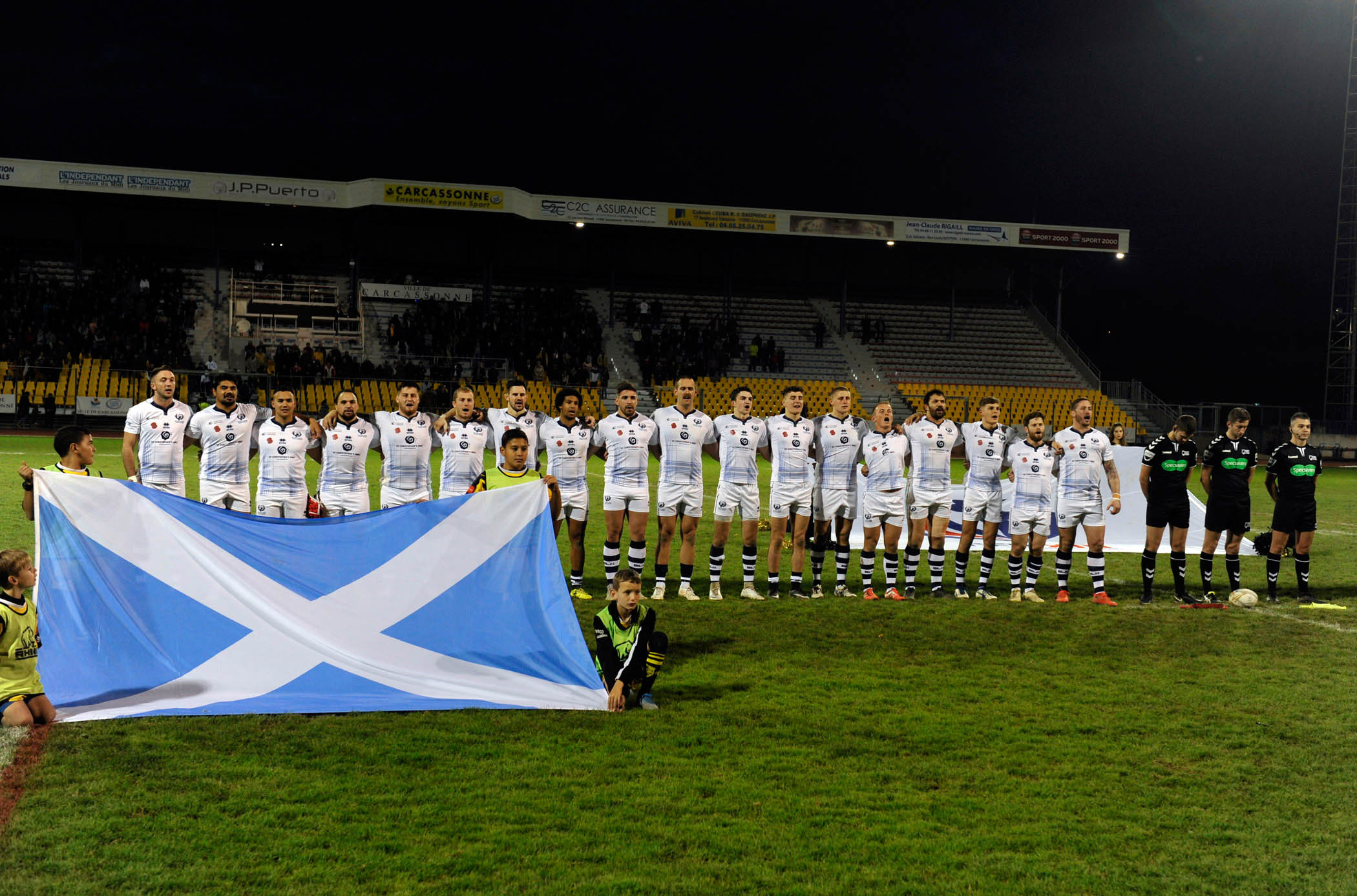 The Pontefract-born half-back qualifies to play for Scotland via the family heritage rule. His dad's side of the family hail from Ayrshire.
McLelland has won two caps for Scotland in rugby league, and is incredibly proud to represent his Scottish roots.
He said: "I've still got a lot of family up in Scotland all on my dad's side. I go up and visit them every year and stay over with them.
"It is a proud feeling to represent your nation so I'm really proud.
"They are from Ayrshire, which is about an hour away from Glasgow. I go up there as much as I can and see how they are all doing.
"The Scottish national anthem gives me goosebumps, especially with all the bagpipes. It felt surreal the first time I did it but hopefully I get the chance to do it many more times."
Scotland have been drawn in a group alongside Australia, Fiji and Italy in this year's World Cup, which takes place on English soil.
McLelland added: "We did really well in qualifying and being in that group playing against the best players in the world is exciting.
"The World Cup always in the back of my head but I need to be playing good rugby to get selected."
PLAY: Is Callum McLelland in your Fantasy Rugby League team? Click here to create yours now!