Bradford Bulls take ex-St Helens duo on trial, including international history-maker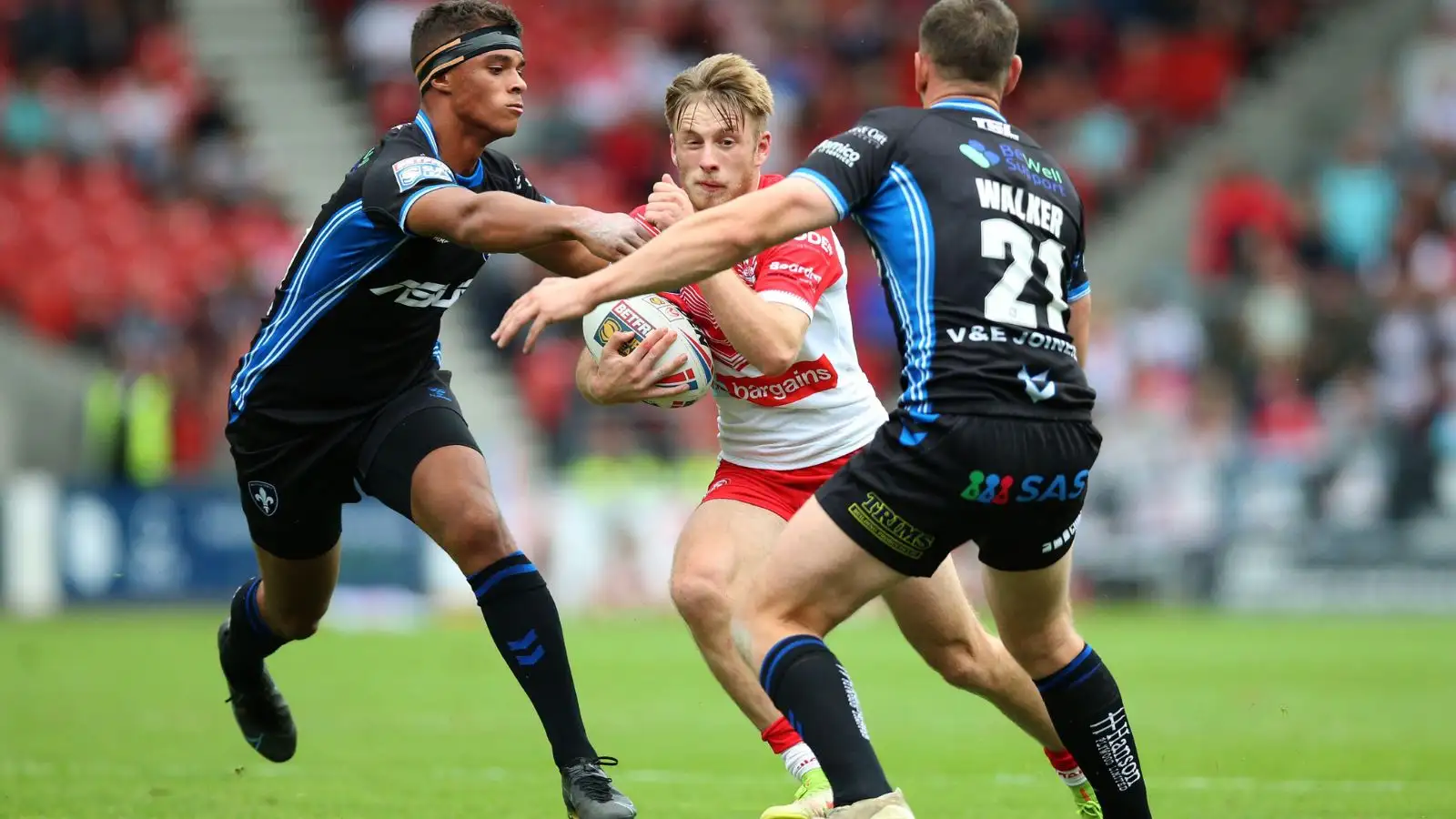 Championship club Bradford Bulls have taken former St Helens youngsters Dan Moss and Eliot Peposhi on trial ahead of pre-season getting underway.
Half-back Moss, 20, and forward Peposhi, 19, both came through the St Helens academy.
Moss made his senior debut for St Helens in 2022, making two appearances for the first team altogether before departing his hometown club at the end of the 2023 season.
Peposhi, meanwhile, didn't make a senior appearance for Paul Wellens' side whilst but made 10 appearances for the reserves team that made it to the Grand Final in October.
Peposhi made history last month as he scored Albania's first points in a men's senior international as his side lost 58-18 to the Netherlands, with the Albanian national team coached by his father Arbian.
Bradford Bulls boss Eamon O'Carroll happy to take former St Helens duo on trial
Bradford coach Eamon O'Carroll says he is looking forward to giving Moss a chance to shine in the Championship.
O'Carroll said: "I became aware of Dan's availability in the off season and did some homework on him, he's played a couple of times in Super League and I was really impressed with him. He showed a level of maturity and looks incredibly brave which is a great attribute for a young half. 
"He's looking for an opportunity, he's a young man from an outstanding environment.
"He spoke to his manager and spoke about the Championship and he referenced Bradford as a club he feels he'd like to be a part of and if he works hard he will be with us for longer.
"When you've been at a club where you've come through the system, when you then leave to head into a new environment you are no longer the young kid, so it is a good opportunity for him.
"It's important we provide support to let him grow in our environment, he'll get help from myself, Lee (Greenwood) and Nobby (Brian Noble), so it is an exciting time for him and we're looking forward to seeing what he can do in our environment."
Albania international Eliot Peposhi wants to test himself in the Championship
O'Carroll is also keen to give an opportunity to Peposhi, with the Albania international showing an eagerness to test himself in the Championship.
O'Carroll said: "I spoke to people within St Helens who spoke highly of Eliot, he is looking for an opportunity as a young forward who wants to test himself.
"He played well for the reserves and I like the fact he wants to back himself and take himself out of his comfort zone.
"He's full of energy, tough, uncompromising, athletic and works extremely hard, he also has great line speed and a pass in him so he will add to us.
"It's important we have plenty of depth and I think we now have great balance in that area, we have seasoned pros and those who are young, hungry and keen to learn and they will get some good coaching from us but the players themselves will play a huge role."
READ NEXT: Wakefield Trinity pay 'substantial fee' to acquire highly sought-after starlet on long-term deal from Championship rivals