Batley boss Craig Lingard hails "fantastic signing" Tom Gilmore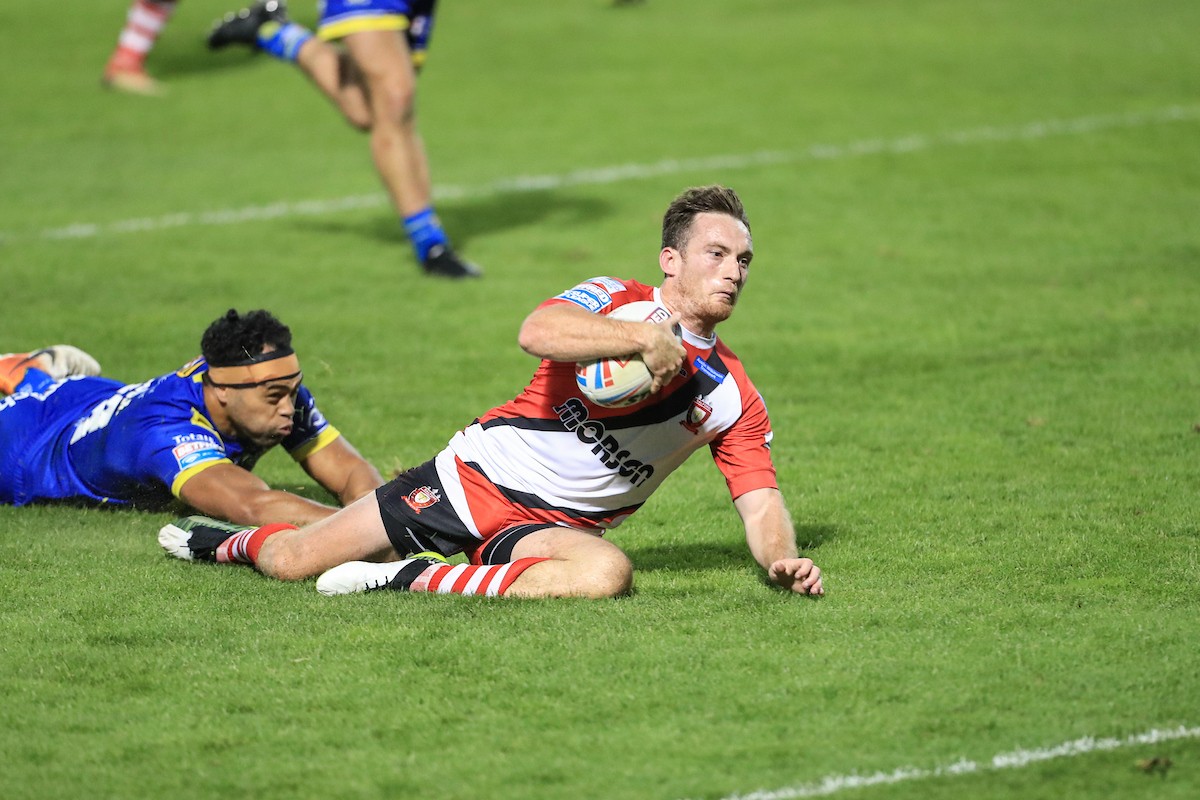 Batley coach Craig Lingard is delighted with the club's off-season recruit Tom Gilmore, who has made a good impression in pre-season.
The 27-year-old had initially agreed to join Ottawa Aces for 2021 before the Canadian club postponed their entry to League 1 until 2022, with Batley then securing the services of the former Widnes playmaker.
Gilmore has impressed Lingard throughout pre-season training and the Batley coach hopes Gilmore can have a big impact on their season.
Lingard said: "He had agreed to go full-time with Ottawa but obviously that couldn't happen this year due to the COVID implications so as soon as he became available we spoke to his agent and Tom and we hit it off straight away.
"He was excited by what I wanted from him and I was excited about the challenge he wanted to accept. We got the deal done fairly quickly.
"As well as bringing in excitement on the edge, the other thing we wanted to bring in this year was someone who played top-end Championship or Super League at half-back and Tom has done both.
"His organisational skills, his talk and general know-how about how to get the team around the park has increased the quality of our training this year and he is starting to develop relationships with those on the left hand side, so it is looking exciting.
"Our other half-backs are learning and developing around him so he has been a fantastic signing for us and hopefully we can keep fit and healthy and he can have a massive impact on our season."
Lingard revealed he would still like to bring in another middle to the club but is happy with his squad for the upcoming Championship campaign.
He added: "I'm really pleased with it. As coaching staff we sat down at the end of last season and identified what we thought we were missing and that was a bit of quality, some strike on the edges and an experienced half.
"Batley have always have had though tough approach in the middle and we wanted to keep that but we also wanted to have a different dimension and that was a bit of excitement on the edge as well.
"We've brought in people with Super League experience and people who have played at the top level of the game and people who have got pace and excitement about them.
"We've kept the toughness in the middle because we always want to have the reputation of being really tough and hard working but we've not got that toughness in the middle and excitement on the edge, so hopefully we can combine those two."
Rugby League Nostalgia is here! Get involved with Love Rugby League's new group on Facebook to share all your rugby league nostalgia and celebrate the rich heritage of our sport.