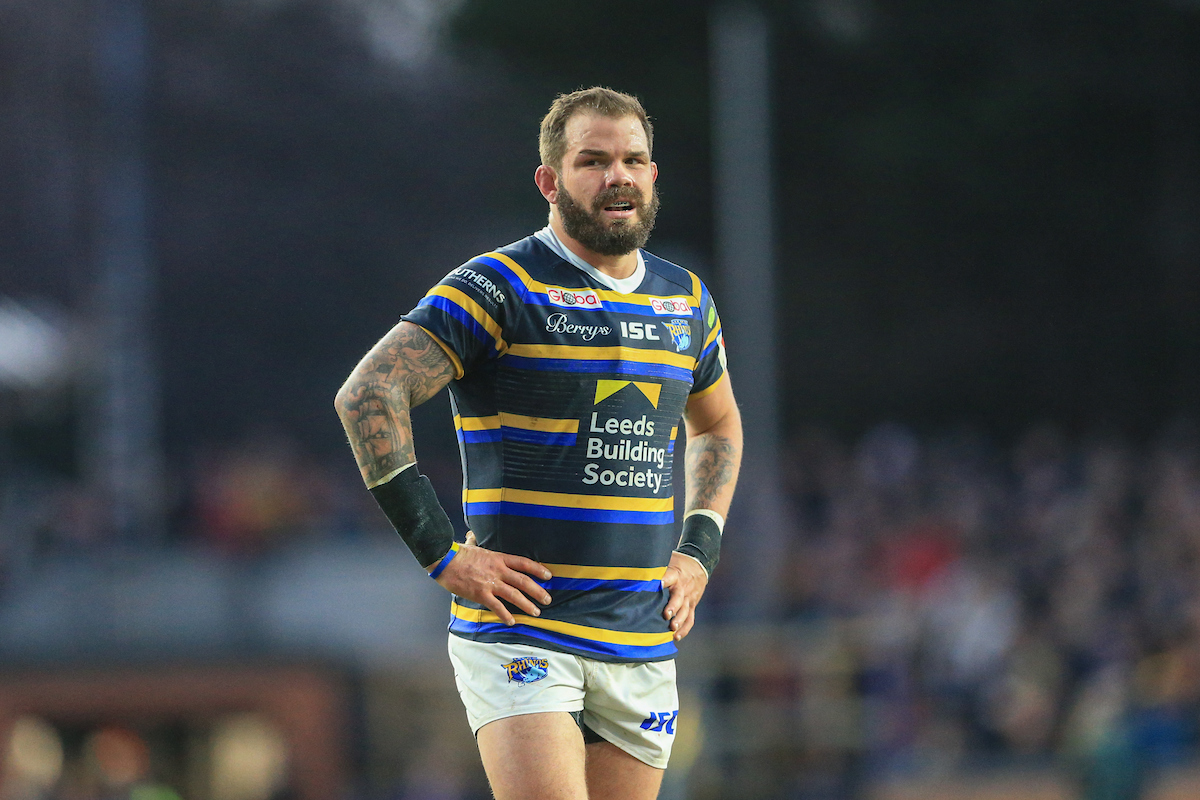 Leeds prop Adam Cuthbertson might have played his last game for the club.
The 35-year-old suffered a fracture in his shoulder during their Challenge Cup final victory over Salford at Wembley last Saturday.
Cuthbertson will leave the Rhinos after six years at the end of the season to join Championship side York for the 2021 campaign.
Leeds coach Richard Agar said: "He's not giving up the ghost but it's going to be an uphill struggle for him to get back in time (before the end of the season)."
Leeds' Wembley victory celebrations spilled over into a motorway service station on the journey back to Yorkshire, Agar has revealed.
Denied the traditional party in a central London hotel after their Challenge Cup win over Salford because of coronavirus restrictions, the players toasted their success in the changing room before continuing the celebrations on the team bus.
Agar said: "They got on the bus in their kit and we had a fun bus all the way back.
"It was a little bit surreal for the people at the services when they took the trophy in with them wearing their boots and with their medals round their necks.
"It was very different but we had a brilliant three or four hours together in the sanctity of the team bus. I think they will remember that bus journey all their lives."
Listen to The Final Hooter podcast, featuring exclusive interviews, every week. SUBSCRIBE to Love Rugby League on Apple Podcasts.