"I lost count" – Wigan wheelchair coach hails post-World Cup crowd boost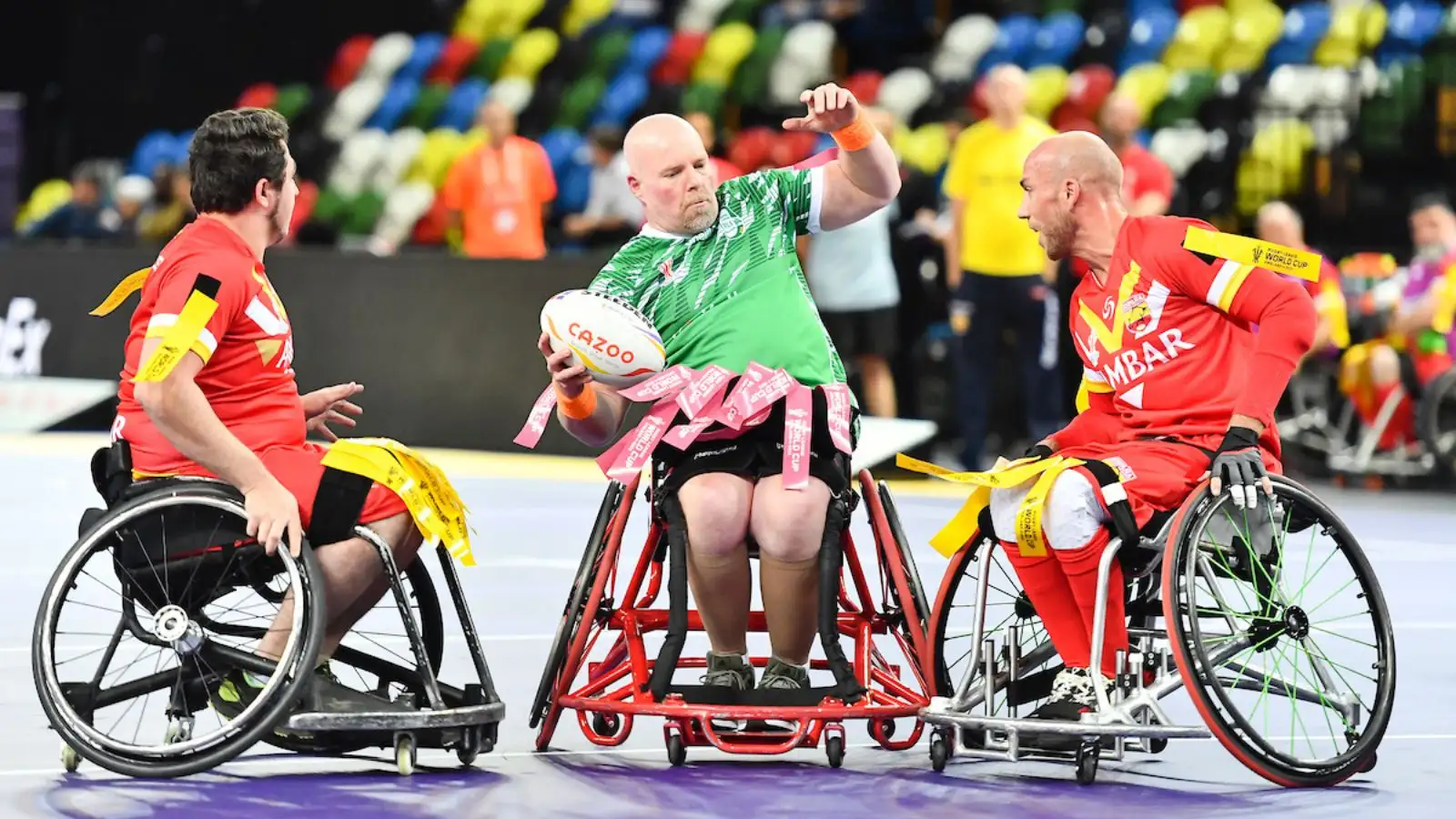 One of the biggest challenges for the wheelchair game following the World Cup was to maintain the unprecedented level of momentum which the tournament created. 
A combined peak audience of 1.3million tuned in to watch England edge France in a dramatic World Cup final last November. There were also 4,500 fans inside the Manchester Central to witness the action unfold in the flesh. 
The Wheelchair Super League has since returned for the 2023 season, with players determined to continue the sport's upward trajectory. 
Wigan are one of the clubs which has enjoyed a boost in attendances during this early stage of the campaign. 
Warriors head coach Phil Roberts told Love Rugby League: "This time last year we played our first game at Robin Park. We probably had 30 or 40 people in the hall watching. Mainly friends, family and a couple of new people that came along who were kind of shocked by the speed and intensity. 
"When we played our first game against Halifax at Robin Park last month, I tried counting people from the other side of the court – I lost count at 200. Brilliant atmosphere. 
"Everyone is asking about the sport. People are coming up to us all the time asking questions. There's some real impetus now that the game has had some publicity which, I know I'm a bit biased, but I think it deserves."
2021 World Cup gave the wheelchair game 'that impetus'
Roberts admitted that previous World Cup tournaments failed to move the needle in the same way as last year's event. 
"It is really World Cup 2021 that really gave (the game) that impetus," said Roberts, who represented Ireland in the tournament.
"I can recall coming back from 2008 in Australia and there was brief interest but certainly nothing like the platform which the last World Cup has provided."
Wigan kicked off their 2023 season with a win over defending champions Halifax Panthers. Since then, the Warriors have suffered back-to-back defeats against last year's Grand Finalists Leeds and Halifax. 
Despite this, Roberts is confident his side will challenge for silverware in 2023. 
"I think that first year gave us some impetus and self-belief," he said. "We weren't too far away from making the Grand Final in our first season and that's certainly the aim for this year."
Wigan return to action against Warrington on May 20. 
READ NEXT: Matt Wooloff: From teenage leukaemia to the pinnacle of wheelchair rugby league