Warrington Wolves interim coach on Matty Ashton injuries, Riley Dean recall & Thomas Mikaele return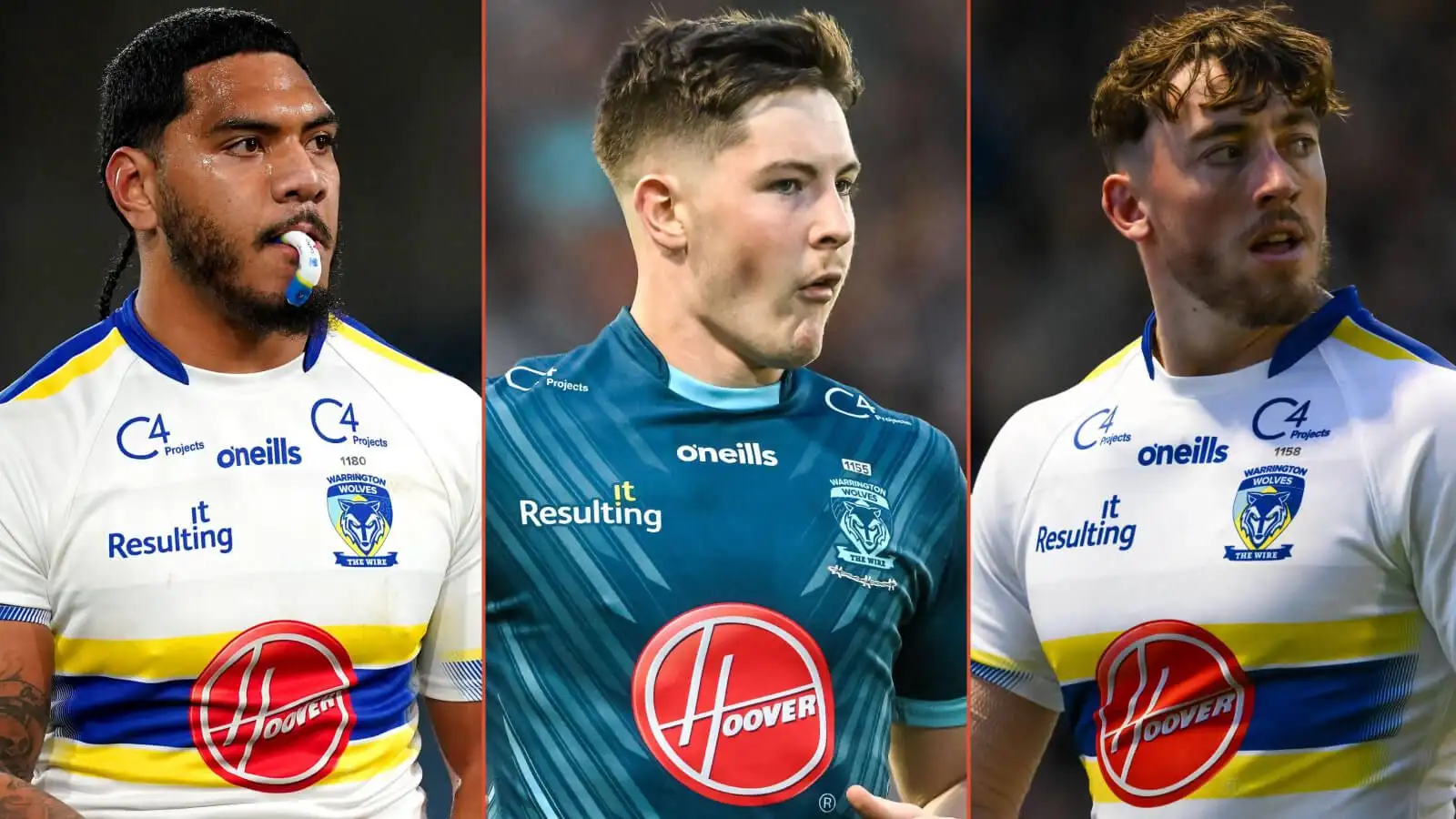 Warrington Wolves interim coach Gary Chambers has provided the latest on Matty Ashton after the winger was a notable absentee from their 21-man squad to face Catalans Dragons.
Speaking in his first press conference as interim head coach, Chambers said playing the England international against Catalans on Friday wasn't worth the risk as he nurses minor shoulder and foot injuries.
Chambers revealed young outside-back Connor Wrench is likely to fill the void left by Ashton for Friday's visit of league leaders Catalans.
"He's 50-50, maybe 60-40 against," Chambers said when asked about Ashton.
"I think if we were desperate we could have played him but we've got to look a bit long-term here as well.
"Connor Wrench is back. He's got a game under his belt so it's about making sure Matty maximises this break with the Challenge Cup (final) coming up.
"Connor will come in there and Matty has got a sore shoulder and a bit of a foot injury so we could roll him out again but there's no telling how long that damage would go on for if we did, so it's not worth it."
Warrington Wolves interim coach on recalling Riley Dean from Castleford Tigers loan
Earlier this week, Warrington recalled young half-back Riley Dean from his loan spell with fellow Super League club Castleford.
Explaining the reasons behind the recall, Chambers said: "I just wanted him back to be around the group, get some numbers back.
"I don't know how it's going to be moving forward so we need some bodies around. I need all the reserve lads stepping up and putting pressure on (the regulars) and just to build up that pressure on each other and challenge each other in the camp.
"I've told him if he trains well and goes well in the reserves he'll put himself in the position to play.
"It's about getting all the bodies back into camp, putting pressure on each other and challenging each other and the ones who go the best will get a shot."
Thomas Mikaele returns to Halliwell Jones Stadium
The Wire have re-signed Samoan prop Thomas Mikaele for the rest of the 2023 season from NRL club Gold Coast Titans.
Chambers says Mikaele has a chance to make his second debut on Friday against Catalans – but will be assessed further upon his arrival in England.
Chambers added: "He's been averaging 50 minutes (per game in the Queensland Cup for Burleigh Bears).
"I've text him, he's feeling good, he's on first class (flight). He's coming back first class, so he should be rested.
"He's landing in 10 minutes. In a couple of hours I'll have seen him, know what he's like, how he's feeling, get him settled in and we'll make a decision from there. If he's good, we'll give him a go but it all depends how he rocks in."
Warrington will aim to end their six-match losing streak when they host Catalans at the Halliwell Jones Stadium on Friday night, 8pm kick-off.
READ NEXT: Thomas Mikaele makes immediate Warrington Wolves return with second debut in sight