Wakefield coach on imminent signing, Golding enquiry & Lyne boost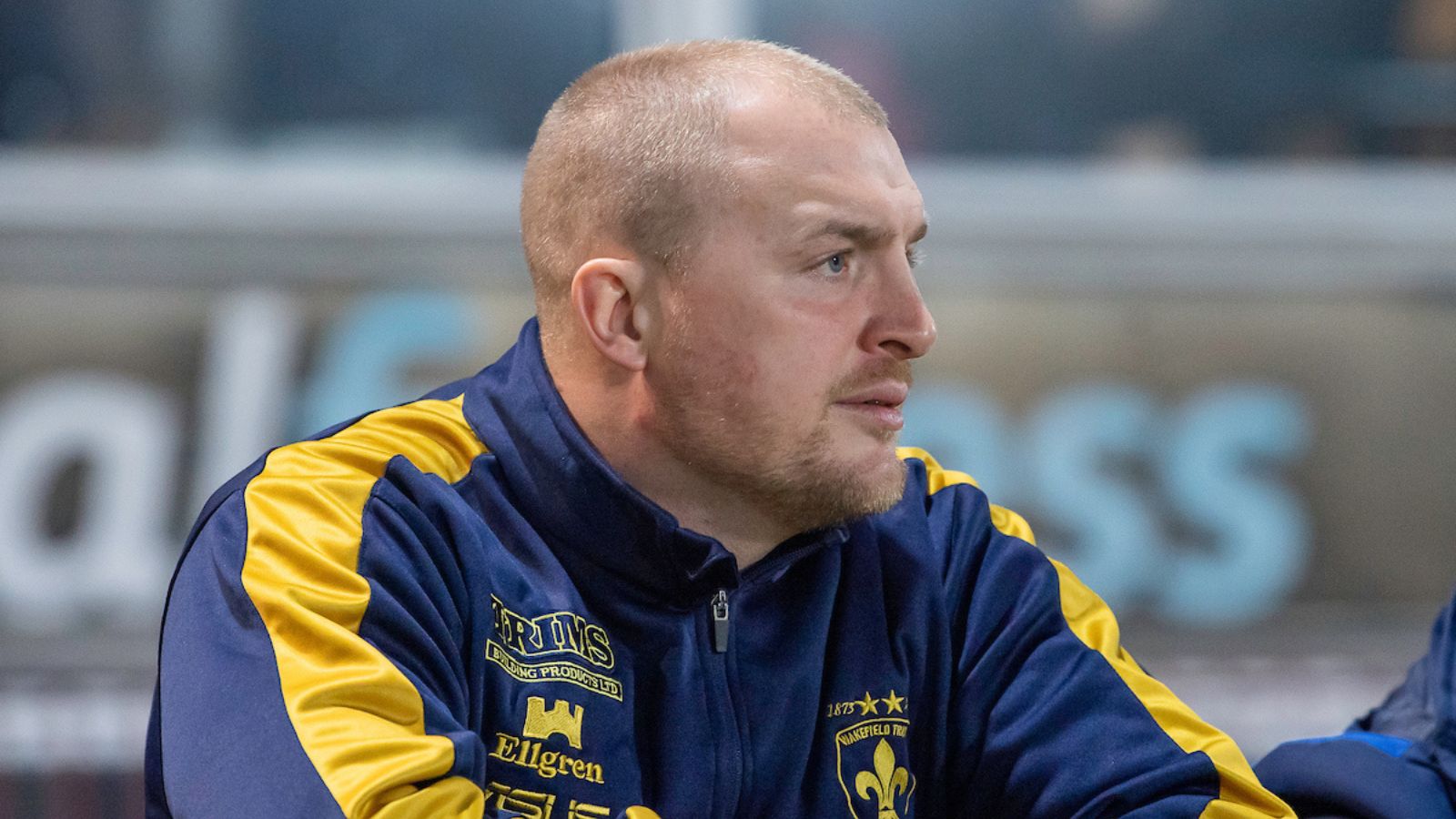 Wakefield coach Mark Applegarth has revealed the club are set to make an imminent signing, which could be announced within the next 24 hours.
Trinity were dealt a huge blow earlier this week when scans confirmed that star winger Lewis Murphy will no further part in the season after suffering an ACL injury.
It came just a week after Max Jowitt picked up an injury in training. The full-back will be sidelined for up to three months.
When asked if they could bring in any reinforcements, Applegarth replied: "We are looking at a couple. We should have an announcement within the next day or so.
"In terms of outside-backs, we were pretty lucky I suppose in our wing spots in that we had four. I've got full faith in Jorge Taufua. He is a proven player so I've got no doubts over that left wing spot whatsoever.
"With a couple of the other injuries, we might bring in a body or two so we've got some competition for places and so it keeps everyone on their toes."
Trinity made Ashton Golding enquiry
Applegarth confirmed the club had contacted Huddersfield over Ashton Golding's availability, but were knocked back.
He added: "We enquired about a couple.
"I know Ian Watson spoke about Ashton, he was someone we made an initial enquiry about and they just said 'no, he's part of our plans' and I can see why.
"We are looking (at the market). We are speaking to a couple but I also thought Liam Kay went really well against Huddersfield and that's the beauty you get with him. He's a winner, he does everything he can to do what's right for the team.
"If there is someone we feel can add value and someone that fits into the financial constraints then we'll get someone in. But it's not just as easy as saying 'we want this player', there's a lot of stuff that happens behind the scenes. We'll see what happens over the next few weeks."
Reece Lyne boosts Wakefield
Trinity will welcome back centre Reece Lyne for Friday's trip to Leeds. The England international has missed the last couple of games due to a 'medical issue'.
Applegarth said: "We wouldn't play him if we didn't have full clearance. It is a really big boost that Reece is back in.
"He has trained really well. I know he has been itching to get back after this issue. I'm over the moon that we've got him back in for tomorrow."
READ NEXT: Willie Poching to head home after 25 years in the UK