VIDEO: Behind the scenes with the Kangaroos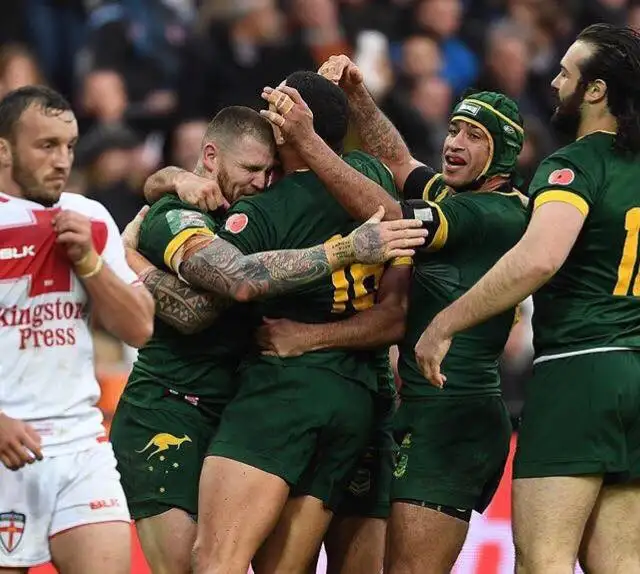 Go behind the scenes with the Australian team as they reclaimed the Four Nations trophy.
This documentary showcases the Kangaroos reent tour of the UK.
It takes viewers through their matches in Hull, Coventry, London and Liverpool, and into their camp as the tournament progressed.
Watch the video by clicking this link.