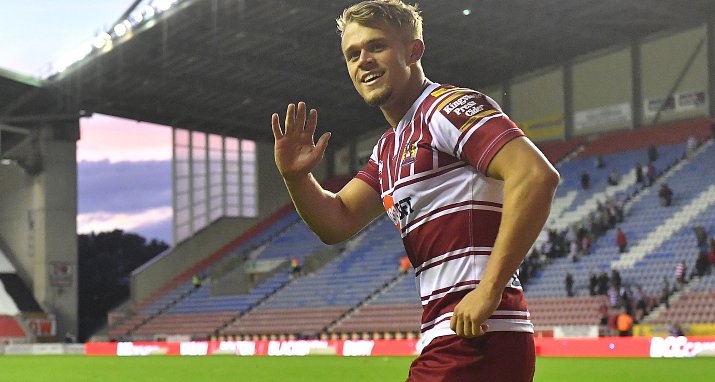 Wigan winger Lewis Tierney has spoken about the desire amongst the team to succeed and build on the success of last season.
Tierney enjoyed an impressive 2016 campaign for his club, capped off by selection for Scotland in the Four Nations.
He was part of the Warriors side that beat Warrington at Old Trafford to win his first grand final at the age of 21.
"We are all still really happy about what we've done," he told Love Rugby League.
"A lot of these younger lads have won something and we all realize how good it is.
"I think there's a bit more hunger."
Wigan have a chance to win four competitions this year and Tierney thinks there is no reason why they can't finish the season with four trophies.
They play Cronulla in the World Club Challenge in Ferbruary.
"We had a tough year with injuries and stuff off the pitch last time," he said.
"If we keep that same attitude I don't see why we can't win all four."
When asked about the new players that have come in, Tierney admitted it was good to have Tommy Leuluai back.
Leuluai has returned to Wigan from NRL club New Zealand Warriors.
"We have not had that many," he said.
"The only big name is like Tommy [Leuluai].
"He has been at the club before and everyone rates him very highly."