Stevo calls for Cumbrian merger; believes Bradford Bulls belong in Super League under IMG guidelines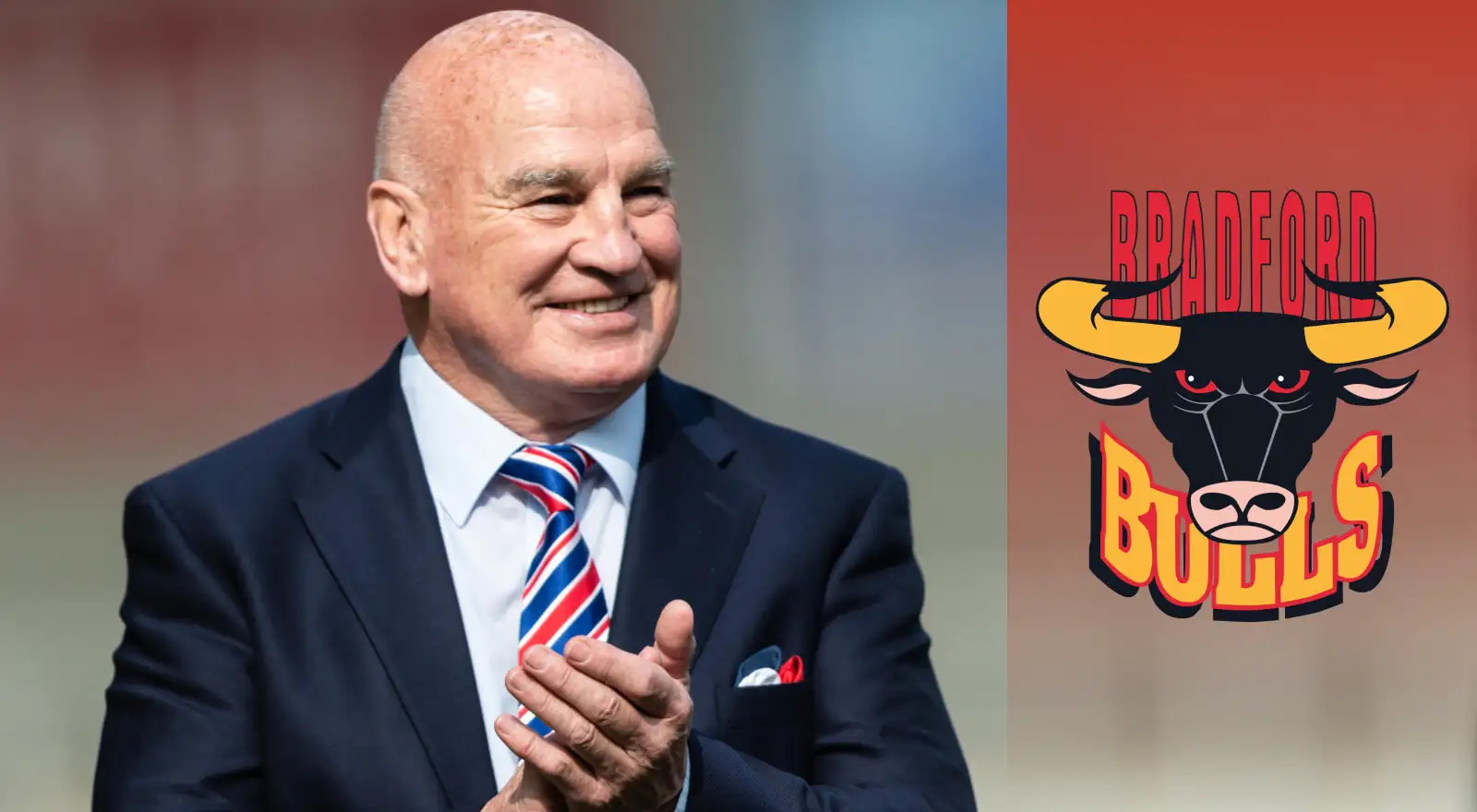 Former Sky Sports pundit Stevo has called for a Cumbrian merger amid the news that Championship side Whitehaven recently admitted to financial difficulties. 
It's not for the first time the club have opened up to money struggles, with players having been paid late at the end of 2022.
A fundraiser was set up earlier this month to try and help Whitehaven reach the end of the season, with an initial target of £12,000.
Supporters have since raised more than £15,000 to date in what is a huge boost for the side, currently sitting 10th on the Championship table with seven wins from 19 fixtures – only three points from the relegation zone.
Whitehaven admitted they were a month behind again on player wages, insisting that they will not give up fighting for the club's future.
Barrow chairman Steve Neale also recently discussed the Championship side's financial challenges, talking to the BBC.
Speaking on the latest episode of his podcast alongside fellow ex-commentator and good friend Eddie Hemmings, Mike 'Stevo' Stephenson suggested that Cumbrian sides should merge in a bid for survival, with IMG set to lead the sport with a 12-year strategic partnership.
"I am mentioning mergers," Stevo said.
"I've been saying it for years. They produce so many wonderful players up in Cumbria.
"If they just put their heads together instead of knocking them against each other and say let's form Cumbria."
Bradford Bulls belong in Super League, says Stevo
Under IMG's latest guidelines, Stevo also believes that Bradford Bulls have their best shot at returning to the top flight in the near-future.
The four-time Super League winning club were relegated in 2014, and later entered liquidation after years of financial struggles.
Back in the Championship, Hemmings pinpointed the club's success off the field, with nine teams representing the name of the Bradford Bulls at all levels, including reserves, academy, scholarship, wheelchair, PDRL, LDRL, Women and Women's Under-19s.
"I think they will be back in Super League very, very soon," Stevo said.
"Especially the way IMG are creating the future of our game, it's not about the results on the park, there's more importance off the field of play.
"What you've just mentioned indicates to me, why on earth would you stop the Bradford Bulls going to the top league. They need them.
"They've got great support and IMG have made it quite clear, it's all about off the field, the preparation, the backing, the junior development and they're doing it right.
"I would love to see the Bulls back in Super League, the sooner the better."
READ NEXT: Bradford Bulls appoint new head coach on long-term deal from 2024: 'It's a huge honour'