Sheffield land Batley star Joel Farrell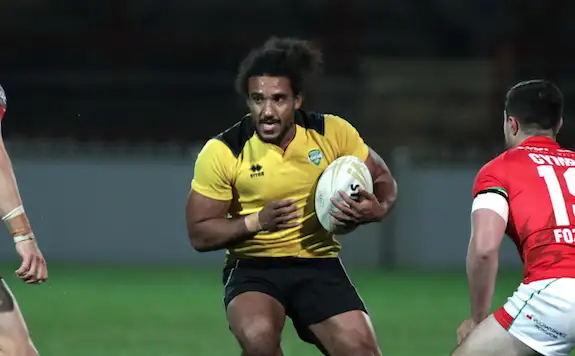 Sheffield have signed Joel Farrell from Batley for the 2019 season.
The Jamaica international has put pen to paper on a one-year deal with the Eagles.
Joel's father, Anthony, donned the red and gold jersey over two decades ago and Joel will follow in his footsteps next year.
On signing for the Eagles, Farrell said: "I first started coming to watch Sheffield when my Dad played for them before.
"The Eagles are a good club, they always have been a good club, but they have had a few bad years and hopefully we'll be able to bring it back now.
"It's a club that I have been around and hopefully we can do something special and get the city excited.
"It's a big city so we will be wanting to draw more people in."
Sheffield coach Mark Aston added: "I have known Joel for a number of years, I have seen him develop and he has developed into a very good player.
"Probably by his own standards, he has slipped over the past 12 months and he needed freshening up.
"He is going to give us that steel factor and when you talk about Sheffield, you think of steel and these are the players that will give us that.
"I am looking forward to working with him, we need to get the best out of him and to get someone across the line who wants a fresh challenge, wants to develop, is great."