Samoa reject England invitation for 2024 test series; Shaun Wane's side 'exploring all options' ahead of Australia tour in 2025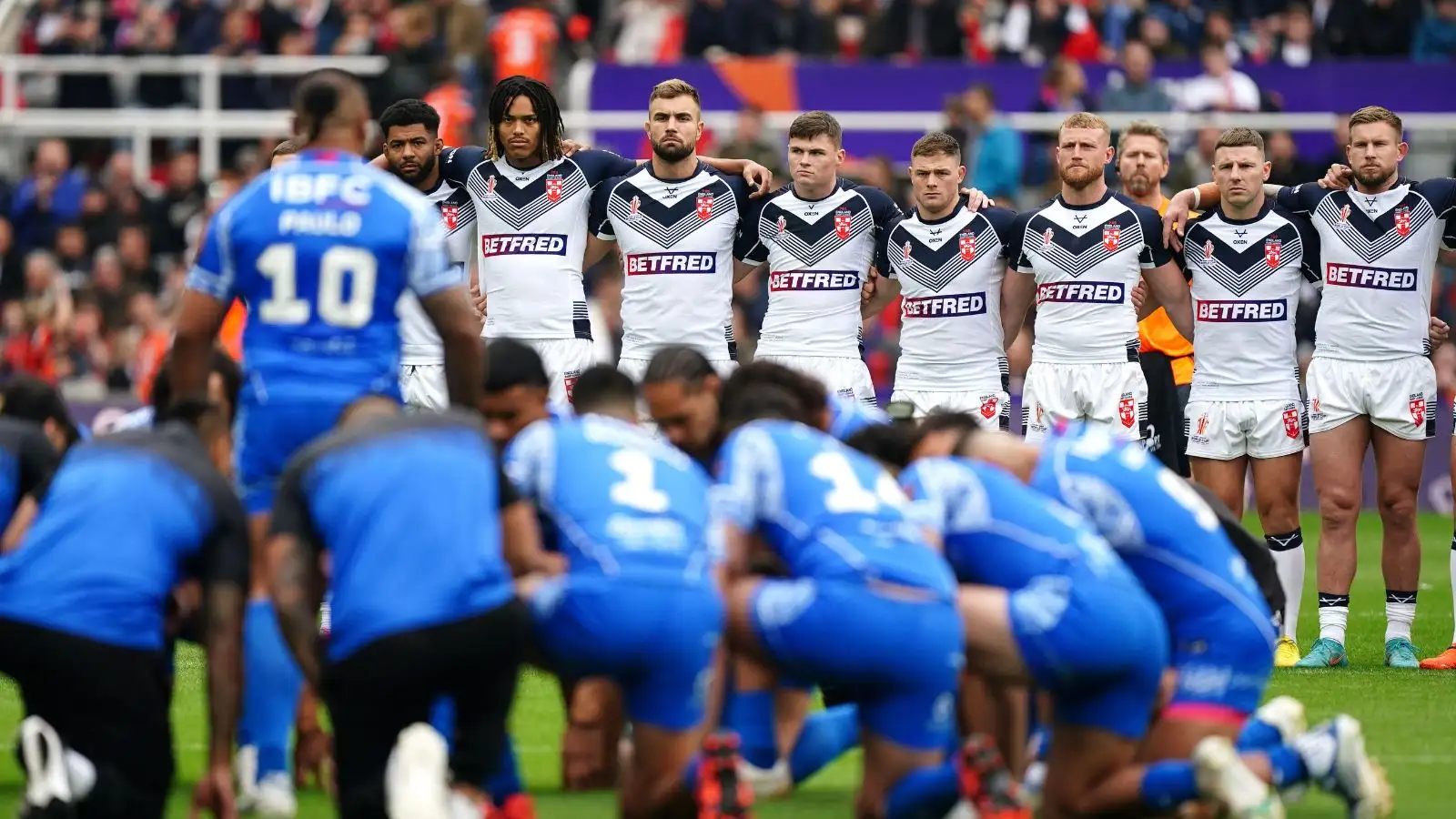 The Rugby Football League have this afternoon confirmed that Samoa will not be travelling over next autumn to take on England in a three-match test series as originally planned.
Shaun Wane's side last weekend completed a 3-0 series whitewash over Tonga, with victories in St Helens, Huddersfield and Leeds.
After that final clash at Headingley, Tonga boss Kristian Woolf insisted that Samoa weren't cemented in as England's next major opponents, admitting they themselves had held talks with their fellow Pacific nation about facing off in the Southern Hemisphere.
If that is the case, it'll be in the Pacific Championships, with Ben Gardiner opting to keep his side in that tournament in 2024 rather than touring.
'Toa Samoa' had a disappointing first shot at the Pacific Cup this year, losing both of their group games to Australia and New Zealand.
It's not yet known whether they'll be in that again come 2024 or demoted to the Pacific Bowl. The same goes for Tonga, but neither will be here. Accordingly, England won't get chance to exact revenge for last year's shock World Cup semi-final defeat at The Emirates.
Samoa reject England invitation for 2024 test series; Shaun Wane's side left in limbo
RFL Chair and International Rugby League board member Simon Johnson was the man to provide comment on Samoa's choice not to make the journey over next autumn.
In the RFL's statement, he said: "Samoa's decision is especially disappointing, coming just days after the conclusion of Tonga's history-making visit to these shores this autumn, but we can't afford to dwell on it. They have made their decision.
"We now owe it to Shaun Wane and the players, and to England supporters, to deliver meaningful international Rugby League in 2024, and we are working with RL Commercial and the IRL to make that happen."
As things stand, Wane's men won't be playing a single game in 2024, with their next scheduled games Down Under in an Ashes series against Australia in 2025.
READ NEXT: 11 countries interested in hosting a Rugby League World Cup between now and 2030, confirm International Rugby League board