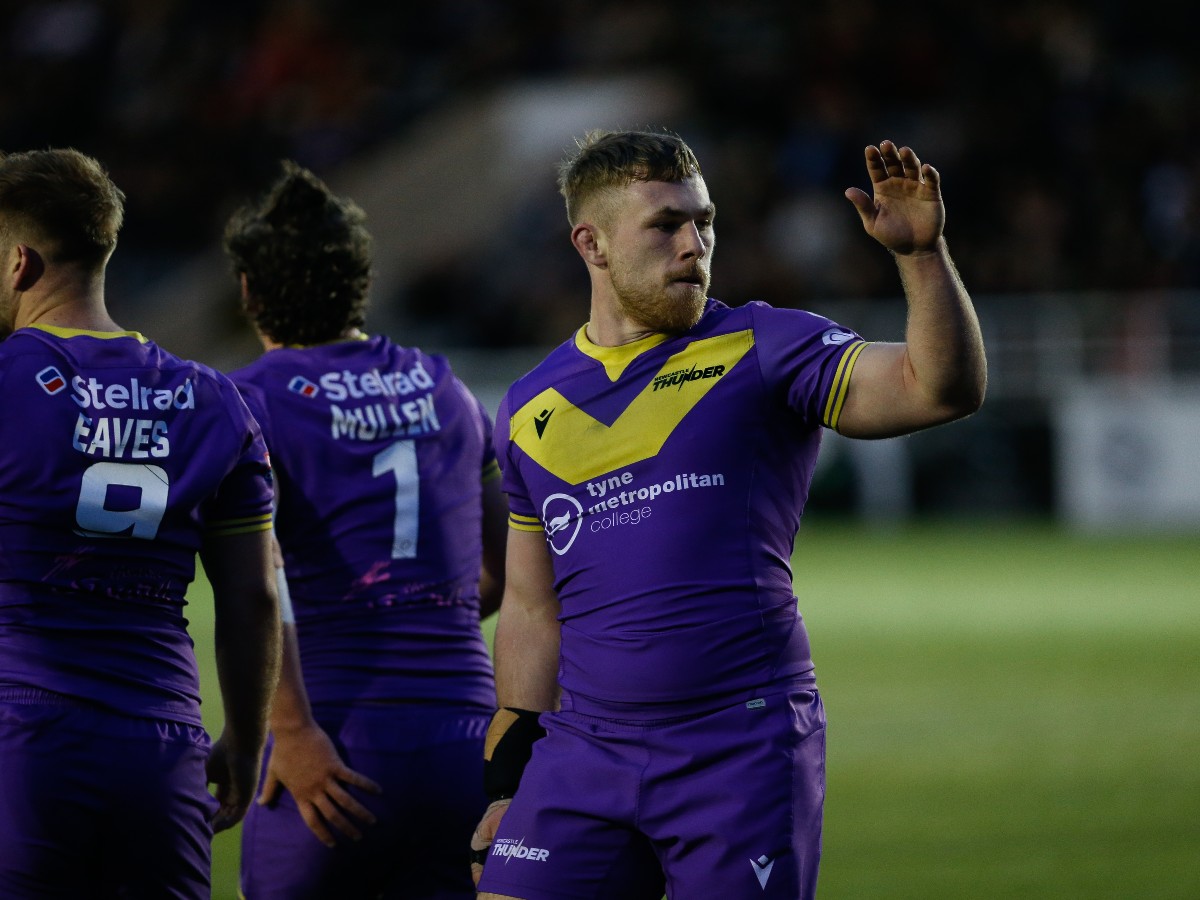 Bradford Bulls have announced the return of forward Sam Hallas on a deal that runs until the end of the 2022 season.
Hallas had previously spent five years at Bradford, before making the move to Newcastle in 2022. He had signed a two-year deal with the North East side.
However, five months after signing, he has made the return to John Kear's side. He said he has an opportunity away from the game that he couldn't turn down. As a result, he has returned to part-time rugby.
Hallas will go straight into the squad. He will be available for their Good Friday derby against Halifax Panthers at Odsal Stadium.
Talking to the club website, Hallas said of his return: "It is nice to be back. Obviously I signed at Newcastle and it is a fantastic club. All the players and staff up there are outstanding, but I got an opportunity away from the game I couldn't turn down.
"It meant I couldn't be full time anymore but luckily I had a couple of offers and Bradford were one of them – it is good to be back here and see all the lads.
"I know the club well and the personnel obviously there are some new additions and from the first session they look like great additions too."
John Kear 'delighted' to have Hallas back
Bulls Head Coach John Kear said the Bulls jumped at the chance to bring Hallas back to the club.
The Bulls have had an indifferent start to the season so far. They have four wins and three defeats from their seven games. Their most recent outing saw them narrowly lose to Barrow, despite a second half comeback.
Kear added:"I am absolutely delighted. We did not want to lose him but understood Sam's reasoning with regards to the opportunity to go full time.
"It has not worked out in that regard but now he has a good job back down here and when we realised he wanted part time we jumped at the chance. I am delighted he has accepted the challenge and opportunity and I am 100% sure he will add to us.
"He will play on Friday against Halifax and he will be very important to us – his leadership qualities will help and the great thing is he leads by doing not by talking.
"Anyone who has watched him will see that and that is just what I want him to do on Friday – roll his sleeves up, get back out there and I am certain he will put a good shift in."
Read More: Sam Hallas departs Newcastle Thunder to pursue opportunities away from game