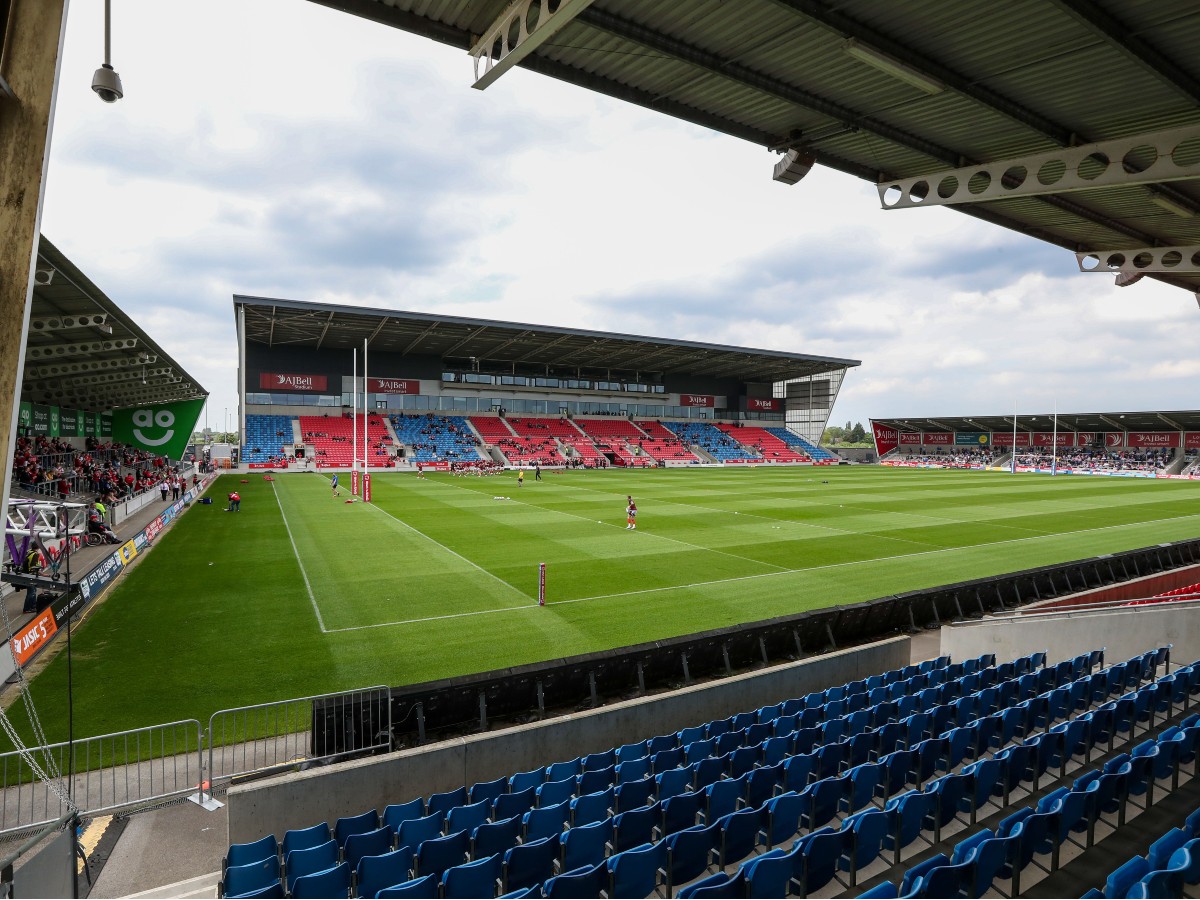 Salford Red Devils are in talks to secure their stay at AJ Bell Stadium thanks to a potential new investor.
The Red Devils have opened talks with local businessman Sebastian Gerrard. It follows reports that he wants to buy the stadium and invest in the Super League club.
The cash-strapped Red Devils were considering moving to The Peninsula Stadium, owned by Salford City football club in a swap move. 
However, they could now remain at the AJ Bell Stadium, which has been their home since moving out of The Willows 10 years ago.
League 1 side Swinton Lions also use the stadium facilities for training. The Lions have also confirmed preliminary discussions with Gerrard with plans for rugby league in the area. The side currently play at Heywood Road in Sale.
Salford have confirmed there will be no immediate change of stadium. They are set to stay at the AJ Bell Stadium until at least the end of the 2023 season. 
Salford confirm interest in statement
Salford Red Devils managing director Paul King said:  "It's no secret that Salford Red Devils operate without a benefactor in Super League and with that a much leaner financial situation.
"Further investment would unlock potential as an elite sports organisation in the Salford and Greater Manchester region. I welcome these talks, especially as Salford Red Devils is a community club, when business owners like Sebastian are local.
"Personally, I wish Sebastian every success with the proposal as it is further evidence that rugby league is a valued asset to this region."
The club added: "Further updates on this ongoing situation will be provided by the club, but there is no further comment at this stage.
Podcast: Kevin Brown previews Challenge Cup and 1895 Cup finals on the podcast
PLAY: Our free Fantasy Rugby League competition is back for 2022