Salford forward makes permanent Championship move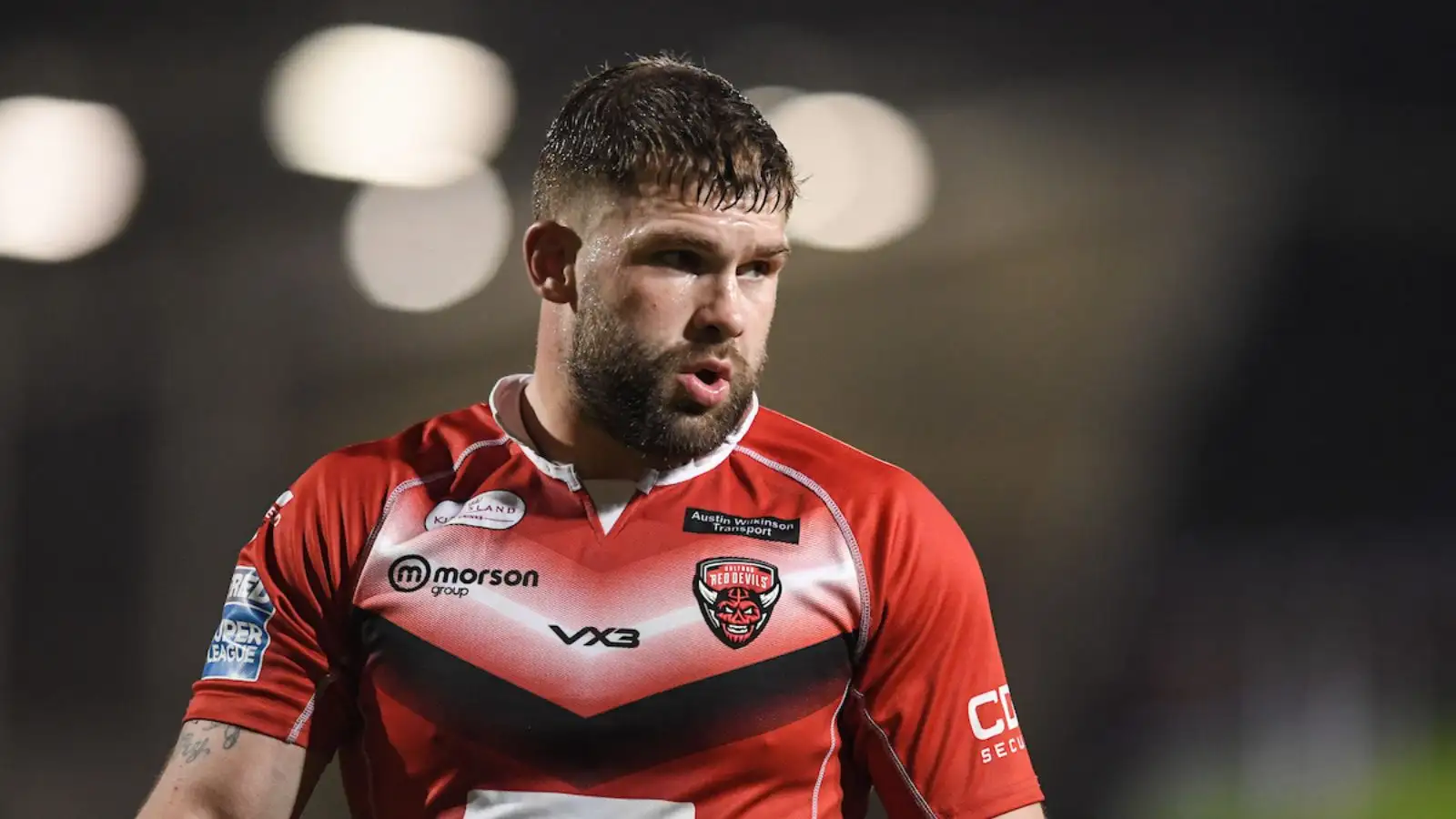 Championship club Halifax have signed forward Ryan Lannon from Super League side Salford on a deal for the remainder of the season.
The 27-year-old came through the ranks at Salford, making 104 appearances for the club since making his first team debut back in 2015.
Lannon also had a short spell with Hull KR in 2019, playing eight games for the Robins before returning to Salford.
The back-rower has previously played for Halifax, having spent a month on loan with the Panthers in 2017. He has also had loan spells with North Wales Crusaders, Oldham and Swinton.
Lannon said: "It's great to be back. Obviously, I've been here before so I know a few familiar faces and I'm just ready to rip in now with the lads.
"The move came about pretty easily when I spoke to Grixy (Simon Grix) and he said what he wanted from the team and from myself as an individual. I made my mind up pretty easily then and signed straight away, I didn't want to go anywhere else.
"I pride myself on how hard I work for the team and give 100% every game.
"I'll just do anything for the win and earn the respect from my team-mates. I've got more mature as a player since the last time I was here, I know the game more and understand the game more having played quite a bit of Super League so hopefully you'll see an improvement in my game from last time I was here."
"I'm really looking forward to playing at The Shay again. Obviously, it's been a while and the last time I was here it was great to play there so hopefully it's same again. I'm really looking forward to meeting everybody again."
Panthers boss delighted to bring in reinforcements
Salford said they have received an undisclosed transfer fee from Halifax for Lannon, bringing an 11-year association with the club to an end.
Halifax coach Simon Grix said: "It's no secret we've been looking to add to our squad in recent times.
"Obviously, Ryan King left which left a gap in the back-row position and Ryan Lannon can play back-row and middle so it ticks a couple of boxes for us there.
"He's a good player, had a good Super League career and it just so happens that it's opened up where we can take him. I really do think he'll be a standout Championship player.
"He's powerful and I think he's someone that is exciting to watch. He has grown up a bit since the last time he was here and got a bit under his belt.
"He's a powerful ball carrier with good footwork as well. The versatility element as well is a big advantage and he's got an offload on him as well so he's got a lot of attributes that will suit the current members of the squad. We're happy to have him in and he'll be available for selection straight away which is another bonus."
Ryan Lannon departs Salford with club's best wishes
Head Coach, Paul Rowley added: "Ryan leaves with all our sincere best wishes.
"He has had a very disrupted pre-season, and as a result, needs to find some confidence and form.
"The lads and I will be supporting him at Halifax and look forward to seeing him enjoying his rugby and helping them challenge for a spot in Super League.
"He's a cracking lad who has been a pleasure to coach and I wish him the best of luck going forward."
READ NEXT: Super League Round 7 attendances as two fixtures record more than 10,000