Roy Francis trailblazer: The UK's first black professional sports coach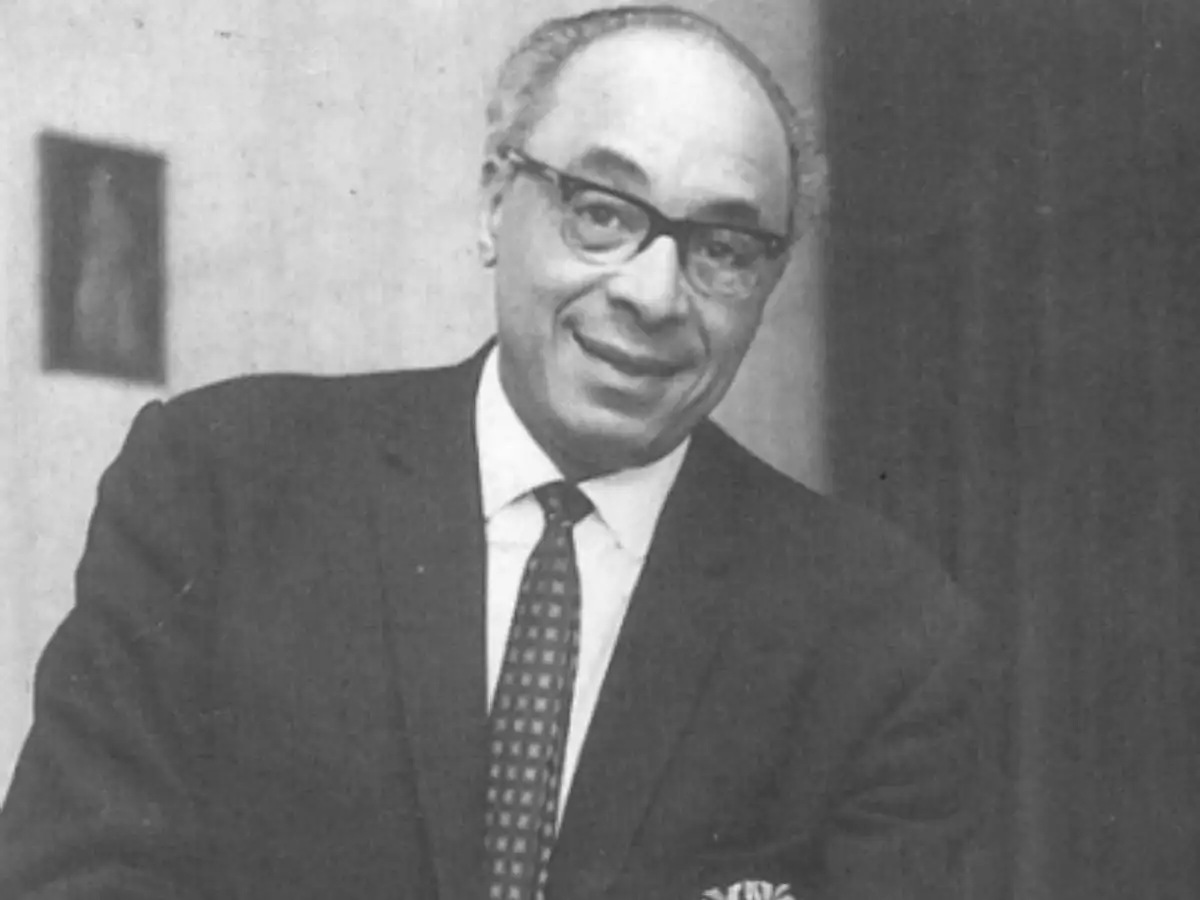 Roy Francis was a trailblazer not just in rugby league, but in sport in general. He was the UK's first black professional sports coach.
The 1930's was a period which saw the sport of rugby league grow; and attract talent from all over the country.
It was common that players would transfer from union clubs to play rugby league in the north. 
These players became known as the codebreakers, with many of them making a real impact in rugby league. 
Amongst players such as Clive Sullivan, Gus Risman and Billy Boston was Roy Francis, who left Brynmawr rugby union side to move north and join Wigan. 
Francis was born to a white mother and a West Indian man. It is unclear who his birth parents actually are. His mother gave him away after her family weren't happy about the birth of Francis. 
He was then adopted by Rebecca Francis, who was also black. 
The outbreak of the second world war disrupted rugby league, and Francis signed up to fight with the British Army. 
However, Francis continued to play rugby league where possible.. He played for the Army and Dewsbury, making 57 appearances for the West Yorkshire side as a guest. 
Great Britain call-up met with controversy
Following the war, the Welshman went to play for Barrow, and it was whilst at the Cumbrian side where he received a call-up to the Great Britain side. 
After his GB debut, Francis continued to impress for his club. However, he was snubbed for the side who were to travel over to Australia for the ashes test. This wasn't down to his ability; it was because Francis was black. 
Despite serving for the British Army just a few years earlier during the second world war, officials feared that taking a black player on the tour would be controversial. 
Australia still operated a colour bar at the time, meaning that politics had stopped the game's best winger from representing his country. 
As a player, Francis wouldn't make another appearance for the GB side, despite his obvious ability on the wing. 
After leaving Barrow, he had spells with Warrington and Hull, before he retired from playing. He remained with the Black and Whites in a coaching capacity. 
Roy Francis made history in 1955
📅 #OnThisDay in 1919, Roy Francis was born.

He was the first black man to play for Great Britain in 1947 and, now renowned for his revolutionary coaching methods, he became the first black Head Coach of a British top-tier professional team in 1955.

🙌 A true Rugby League icon. pic.twitter.com/iAgMWEdkUT

— Rugby Football League (@TheRFL) January 20, 2022
In 1955 he became the first black head coach in any sport taking the reins at Hull. 
Francis' coaching methods were considered to be years ahead of their time. He used a number of psychological methods as well as offering the players' families transport to all games. 
It was these techniques which saw him oversee a golden period with the East Yorkshire club. They won the Championship titles in 1956 and 1958 and he guided them to two Challenge Cup finals in 1959 and 1960.
Becoming a legend in Hull
The people of Hull fell in love with Francis, and in that city the racial tensions in other parts of Great Britain seemed like a world away. 
The way Francis achieved the success in Hull was arguably more impressive than the achievements themselves. 
He employed specialist coaches to aid the development of his players as well as giving each player a specific diet plan. 
He ensured that the psychological wellbeing of his players was looked after too, regularly inviting his injured stars round to his house for a meal, drinks or just a chat. 
These methods pioneered what we see from modern day coaches, Francis was ahead of his time. 
The community feeling around the club was helped by the three pubs which Francis and his wife ran in the area. 
This community was strong, it welcomed anyone with open arms, but also wasn't afraid to show the door to anyone who didn't share its spirit.
Showing racism the door
In 1957 Hull signed Mervyn McMillan, a South African full-back. 
McMillan wasn't pleased that his side's coach was black, pointing out that Francis wouldn't be coaching in his own country. 
He was quickly shown the exit door at Hull, without making an appearance. 
In 1963 Francis left Hull and became the head coach at Leeds. 
He oversaw a similar transformation at the West Yorkshire club as they became renowned for their attractive style of rugby. 
He taught his forwards how to pass like backs and he taught his backs to tackle like forwards. 
In 1968 Francis' Leeds side had a trophy to show for their fine play, winning one of the most famous Challenge Cup finals in history. 
The game became known as the Watersplash Final, Leeds were 11-10 winners in the end, after Don Fox missed a kick from under the sticks to win the game for Wakefield Trinity right at the death. 
Leeds had their trophy and Francis was seen to be one of, if not the best coach in the sport. 
Australia move hit with more racism
This drew interest from clubs all over the world, before North Sydney Bears offered Francis the chance to become their next head coach.
Francis accepted and made the move to Australia. 
Although not confirmed, there are suggestions that North Sydney's board didn't realise that Francis was black until he arrived at the club. 
Francis and his daughter were subject to a lot of racist abuse whilst in Australia, with Francis storming off of a radio show after comments were made. 
After two seasons with the Bears, Francis had had enough of the abuse. He returned home to England, where he re-joined Hull. 
TRAILBLAZER: 80 years since French rugby league was banned: a tribute to pioneer Jean Galia
After a three-year stint with the Black and Whites, history repeated itself as he made the move, once again, to Leeds.
 In 1975 his Leeds side defeated St Helens 26-11 to win the Premiership. It was an achievement which a Leeds side wouldn't repeat for 29 years. 
He finished his career with Huddersfield after a spell with Bradford Northern. 
A winner, a pioneer and a trailblazer
Francis retired being known as one of the best coaches of his generation. 
Recently he has been called the godfather of the modern coach. His coaching methods along with his relationship with his players have inspired coaches around the world. 
He was the first black coach in any sport, refusing to let the colour of his skin stop him from chasing his dreams. 
His thick-skinned, loving nature and determination have been an inspiration to many, as these qualities led to his success. 
He was a winner, a pioneer, and a trailblazer for black coaches all across the country.
READ MORE: Clive Sullivan: The remarkable story of rugby league's trailblazer