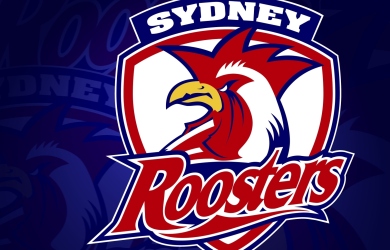 Todd Carney is in trouble again, along with Sydney Roosters team-mates Nate Myles and Frank-Paul Nuuausala for breaking a team-imposed booze ban.
The club have confirmed the trio visited two pubs in the Eastern suburbs on Monday night, contravening a 'team commitment' to avoid alcohol.
A disciplinary committee meeting has been organised for tomorrow morning to determine an appropriate punishment.
Carney is no stranger to controversy and was suspended indefinitely earlier this year after a booze-fuelled incident which saw team-mate Anthony Watts sacked.
Myles meanwhile was fined and suspended for an incident at a Townsville hotel in 2009.
A club statement said in part: "The Sydney Roosters NRL playing squad made the commitment last week to avoid alcohol consumption for a two week period. The club can confirm that the players were at two Eastern Suburbs establishments on Monday night.
"Investigations by the club have found no evidence of any anti-social conduct.
"The Sydney Roosters disciplinary committee will meet tomorrow morning and until that time, the club will be making no further comment."