Rohan Smith wary of Hull KR's spine with new recruit Brad Schneider in line for debut tonight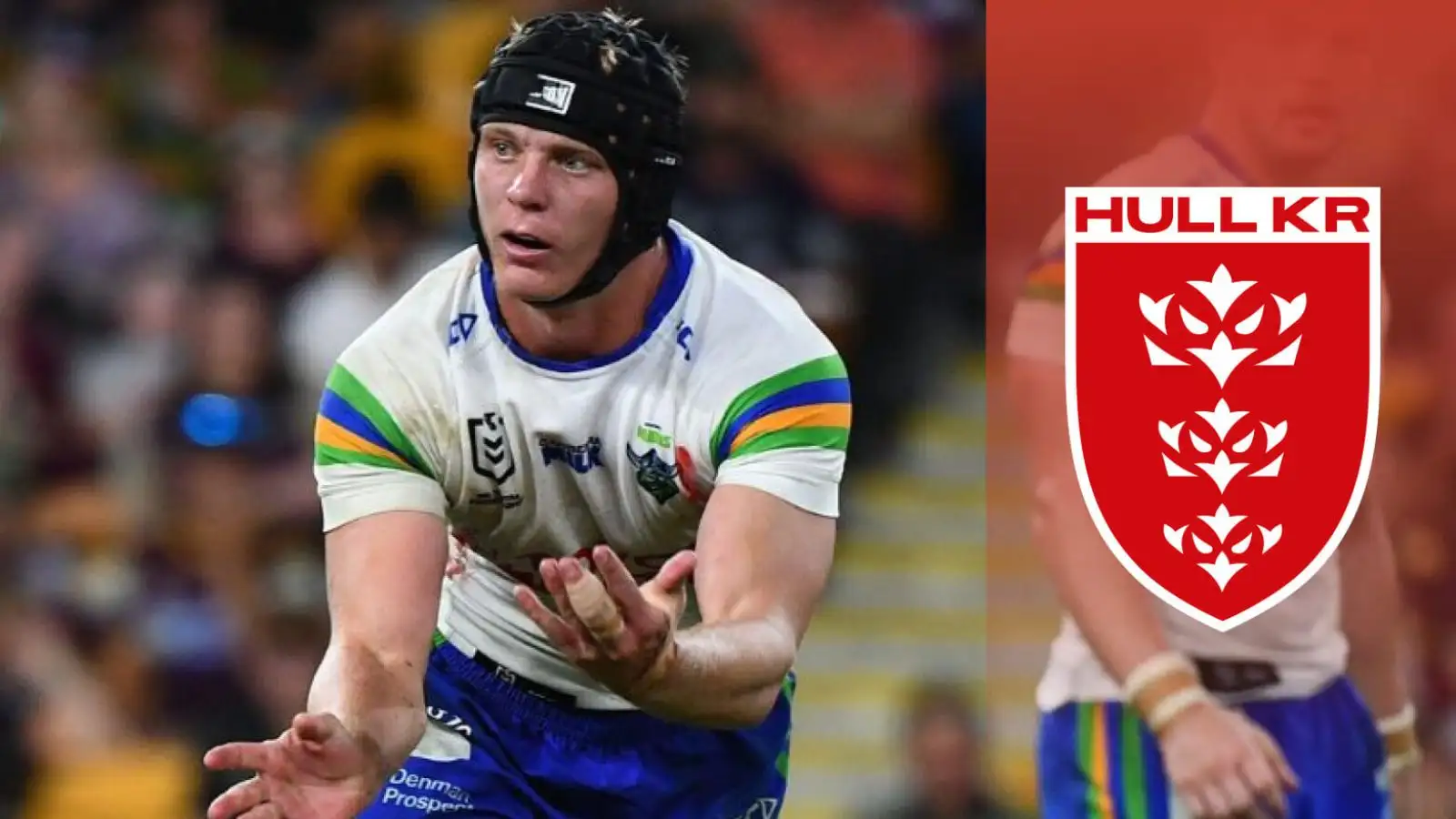 Leeds Rhinos boss Rohan Smith has been doing his homework on tonight's opponents Hull KR, and sent out a warning shot to recognise the danger of the Robins' spine.
The Rhinos head into the Round 19 clash on the back of three straight wins, hunting down a play-off berth. KR meanwhile have the same aim, though have lost their last two.
New recruit Brad Schneider has been named in Willie Peters' squad for the first time, and is all set for a debut at Headingley. For Rhinos head coach Smith, that threat is a very real one.
Rohan Smith wants Rhinos to watch out for Schneider
"I've seen a lot of the NRL games that he's played in, and had a flick through some of his actions ahead of our game this week. He's a very solid player, and obviously he's coming over here with a point to prove, taking another step in his journey.
"For a young Aussie player to come over is a brave move for him, and he'll obviously be looking to make the best possible impression.
"They've got a bit of a different shift this week now I guess with a new half-back coming in. They've certainly got threats in their spine, with a lot of experience and strike on the end of the line.
"Their left-side players have been around a long time and continue to score tries with that threat, so we're under no illusions that they are going to come and try to get their season rolling again. It's really for us about focusing on ourselves as much as anything else."
Hull KR all set for new half-back pairing
21-year-old Schneider made the move to the Robins having departed Canberra Raiders. His deal, a permanent one until the end of this season, does however contain a recall option for Canberra should any of their half-backs suffer a long term injury.
Leeds boss Smith hailed his new partner at KR in Rowan Milnes, adding: "Milnes has been running the show effectively for them for a period of time now, so I'd imagine he'll continue in that vein.
"Rowan has been the sort of dominant half or spine player steering the team around in recent times, but they've got plenty of good players across the park.
"I don't think there's too much pressure on him or the new kid [Schneider] that's coming into the halves either. I assume for them it would be a team responsibility to be bringing their best game to us."
Smith confident Leeds can get the job done
Despite his praise of KR's spine, and their ability to post points, Australian Smith remained confident in his own side's abilities.
Victory tonight would pull them two points clear of their opponents and level on points with Salford Red Devils, who currently occupy 6th and the final play-off spot.
Smith said: "I go into every game confident that we've prepared well, we've got good players and systems in process involved in how we play and prepare. I've got every confidence that we'll play well [against KR].
"We've played well for the most part in the last little while, and there are lots of games where we haven't been too far off.
"I think there's a lot in us, and in my view we're starting from the beginning against KR. We need to start with good intent and purpose again, and we feel if we do that then we have a good chance of playing well."
READ NEXT: Leeds Rhinos – Rohan Smith hails milestone man and provides update on injured quartet